2023 MLB MVP odds, sleeper, long-shot bets, expert picks
---
By Edward Egros
FOX Sports MLB Betting Analyst
Even with a 162-game schedule, baseball never ceases to surprise, especially when it comes to the MVP award.
In 2018, virtually no one expected Christian Yelich to burst onto the scene with 25 home runs during the second half of the season en route to the National League MVP.
Or that 33-year-old first baseman José Abreu could string together a 22-game hitting streak and capture the 2020 American League MVP honor.
As volatile as baseball may be, we are still tasked with figuring out who the best players might be this upcoming MLB season, especially for betting purposes.
We've already looked at MVP favorites in this space, but are there players with longer odds who might be worth a few bucks? Let's analyze, with odds courtesy of FOX Bet.
First, the National League:
Ronald Acuña Jr., Atlanta Braves: +1000 (bet $10 to win $110 total)
Some may have forgotten that Acuña had a late start to the season recovering from his ACL tear. Not being fully healthy may explain why, for instance, his sprint speed went from 29.4 feet/second in 2021 (a top-25 speed) to 28.5 ft/sec last season.
Acuña also suffered through bad luck, smacking only 15 home runs, even though his average exit velocity of 91.2 mph ranked in the 86th percentile among MLB sluggers.
We know Acuña is now in a good place health-wise. After all, he did compete for Venezuela in the World Baseball Classic, finishing the tournament with a .286 on-base percentage and three stolen bases. Combine that with having arguably the best arm in the outfield to pick off base runners, and Acuña now has the best chance of his career to win MVP honors.
Pete Alonso, New York Mets: +1600 (bet $10 to win $170)
The first baseman is reaching his peak season – 28 years old, coming off his best offensive season in terms of weighted on-base average compared with the rest of MLB (.366 or 92nd percentile), and, if you believe in such things, is one of the few elite Mets hitters without a gargantuan contract. He may still have something to prove during his one-year deal that avoided arbitration.
Alonso will have as much power as any slugger this season. Isolated power is like slugging percentage but only considers extra-base hits. Expected isolated power (xISO) looks at exit velocity and launch angle to sum up probabilities that contact made goes for an extra-base hit. In 2022, Alonso ranked fifth in the NL in xISO (.227). He will be in the MVP conversation by the end of the season if that power turns into consistent home runs.
Now to the American League:
José Ramírez, Cleveland Guardians: +1500 (bet $10 to win $160 total)
First, here's a refresher concerning the new rules in baseball this season. Aside from the pitch clock, the bases are larger (from 15 inches square to 18 inches square) and defensive shifts have been banned (two infielders must be on each side of second base).
These changes should benefit two types of players: left-handed hitters and speedsters. Because defenses shift against southpaws more often, there will be bigger infield gaps. Also, with bigger bases, fast baserunners are likelier to reach first base after a ground ball and likelier to successfully steal once aboard.
Ramírez fits both criteria. The Guardians' third baseman pulled 175 balls into the shift last season (second-most in MLB). Some of those pulled balls should become base hits. Also, among third basemen, Ramírez ranked sixth in sprint speed (28.5 ft/sec). Expect an already capable hitter to make huge strides this season.
José Abreu, Houston Astros: +6000 (bet $10 to win $610 total)
And now we have come full circle. The former MVP has some of the longest odds on the board, but he is now in a new place in Houston, where sluggers always seem to find their swing.
Aside from the narrative that a slightly older player returns to form, the new Astros first baseman still has a lot of power. One thing to consider when looking at futures bets is finding hitters who may have had bad luck the season before, believing that luck will revert in the other direction the next season.
When it comes to expected weighted on-base average, Abreu ranked in the top 70 in terms of a negative difference (-0.012) in 2022. In other words, physical factors like his exit velocity and launch angle suggested he would have a .373 xwOBA, but his actual wOBA was .361. Often, that imbalance swings the other way the following season. If it does for Abreu, he could finish as one of the top sluggers and capture another MVP honor.
It's worth noting that I believe Shohei Ohtani will win this year's AL MVP award (+220 at FOX Bet, bet $10 to win $32 total). However, in case he doesn't, Ramírez and Abreu are solid value plays at those numbers. I would wager the most on Ohtani and less on Ramírez and Abreu so that any outcome is a net gain.
As for the NL, there may be other dark horses not on the board yet, but Acuña and Alonso are great places to start.
Edward Egros is a sports analytics broadcaster/writer, a sports betting analyst, a data scientist and an adjunct professor of statistics at Pepperdine University. These passions have led him to become a cold brew aficionado. Edward previously worked in local television, notably at the Fox affiliate in Dallas covering the Rangers, Cowboys and high school football. Follow him on Twitter @EdWithSports.
Top Gambling Stories
Play FOX Super 6 every week for your chance to win thousands of dollars every week. Just download the Super 6 app and make your picks today!
---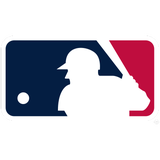 Get more from Major League Baseball Follow your favorites to get information about games, news and more
---
Source: FOX Sports