2023 MLB odds: Should you bet on the AL, NL MVP favorites?
---
By Edward Egros
FOX Sports MLB Betting Analyst
The MLB season is finally here!
The next futures bets up for discussion are the American and National League MVPs. From a betting perspective, let's look at the favorites, who have not fared well recently. In the AL, the last favorite to win was Mike Trout in 2019; but in the NL, a favorite hasn't won since at least 2010.
Still, looking at Statcast data and projecting why the favorites are where they are can give us insight as to if short odds still offer us value.
Without further ado, let's dive in with odds courtesy of FOX Bet!
Shohei Ohtani: +220 (bet $10 to win $32 total)
What more could you possibly ask of a two-way player who came close to winning his second-straight MVP?
Actually, you can ask for more innings.
The reason why Shohei Ohtani has never been a good Cy Young bet is because he functions as a sixth starter for the Angels. Last season, Ohtani pitched for 166 innings, 42nd-most in the majors. But Angels Manager Phil Nevin wants him to pitch every sixth day instead of every sixth game. That change means the sixth starter will get fewer starts, paving the way for Ohtani to get more starts. If this new timetable translates to, say, 14 more innings, he could have a top-25 workload, bolstering both his Cy Young case and his MVP case.
He has the stuff: Ohtani threw SEVEN different types of pitches in 2022, per Baseball Savant. He has power at the dish: Ohtani's maximum exit velocity of 119.1 mph last season was the third-fastest in MLB. There's no one like him, and if he's healthy and no two-way players try to dethrone him, Ohtani even at +220 is a decent wager.
Aaron Judge: +700 (bet $10 to win $80 total)
That there's a sizable gap between Ohtani and Judge tells you a lot about how the market is projecting the Yankees slugger to perform. It's not even that Judge can't lead baseball in home runs again, it's that it would be outrageous to believe he could hit 25 more dingers than anyone else in the AL.
Judge's season truly came out of nowhere. ZiPS projected him to have 36 home runs last season, and he surpassed that mark by 26. Judge also had more plate appearances and played more games in 2022 than in any season of his big-league career. Because MVP voting often requires an element of surprise, Judge lapped the field (sans Ohtani) last season, but now that we know what his ceiling truly is, the element of surprise will not be there. To me, +700 is bad value on Judge. The juice is not worth the squeeze here.
Juan Soto: +550 (bet $10 to win $65 total)
Now we come to the National League. Entering his sixth MLB season, it may be time for the Padres' outfielder to have his time in the sun. Since 2018, Soto leads the NL in expected weighted on-base average (.410), a fancy way of saying his physical power and plate discipline should translate into getting on base and cranking out extra-base hits. Speaking of plate discipline, his walk rate of 17.4% since 2018 leads the majors by a full percentage point.
Where I do have questions, involves his health. Soto has largely been an ok outfielder. According to Outs Above Average, Soto allowed or saved between -6 and 6 outs above average every season from 2018-21. But last season, Soto ranked second-to-last among outfielders in OAA, allowing -16 outs above average. He has also dealt with some small injuries over the last several months, including to his back and his left oblique.
Soto should have a fantastic season at the plate and could even lead the NL in total bases and home runs. But his defense is a big question, and, in a season where stealing bases and snagging extra bases on deep hits may be more important, Soto at +550 is simply not enough of a payout.
Mookie Betts: +900 (bet $10 to win $100 total)
Staying in the NL West, if Soto doesn't win MVP honors, Mookie Betts might. His defense will not be an issue: since 2016, Betts had only one season when he finished allowing more outs above average than saving. Last season, his four outs above average made him a top-30 outfielder.
Then, there's his power. In 2022, Betts had a top ten weighted on-base average (.340) and a top 15 wRC+ (144), meaning his offense was 44% better than the league average. Lastly, his 35 home runs were among the most in the NL.
Few players are as well-rounded as Betts. His questions will involve Father Time. Betts is 30 years old, and those who have studied age curves say the peak age is sooner than 30, but once that first digit changes, there does tend to be a decline. Betts has certainly set a high bar for himself to where even a slight drop-off will still make him an All-Star, but for the second-shortest odds to win MVP, I have concerns.
To review: I firmly believe Shohei Ohtani will win his second MVP award this year, and at +220, the value is still there, so I would bet on it. But in the NL, I do not see value in betting on the favorites in Soto or Betts. There are a couple of other names in the senior circuit. I'll share those soon, in my sleepers piece coming up next.
Stay tuned!
Edward Egros is a sports analytics broadcaster/writer, a sports betting analyst, a data scientist and an adjunct professor of statistics at Pepperdine University. These passions have led him to become a cold brew aficionado. Edward previously worked in local television, notably at the Fox affiliate in Dallas covering the Rangers, Cowboys and high school football. Follow him on Twitter @EdWithSports.
Top Gambling Stories
Play FOX Super 6 every week for your chance to win thousands of dollars every week. Just download the Super 6 app and make your picks today!
---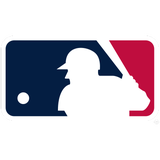 Get more from Major League Baseball Follow your favorites to get information about games, news and more
---
Source: FOX Sports