Assessing Phillies' 1B options after Rhys Hoskins' ACL tear
---
The baseball gods were cruel in Clearwater on Thursday.
On an otherwise forgettable Florida afternoon, while backtracking an otherwise forgettable ground ball, Phillies first baseman Rhys Hoskins planted awkwardly off his left leg, sprang into the air in agony before helplessly crumbling onto the outfield grass.
Sports fans have seen this unsavory scene before. Hoskins clutched his left leg as concerned teammates rushed to his side. Pitcher Bailey Falter waved on the medical staff, who called the paramedics to cart Hoskins off the field.
What began as a day of promise — it was the first spring game in which the projected Phillies infield of Hoskins, Bryson Stott, Trea Turner and Alec Bohm all started — amid a camp of immaculate vibes, ended with a clubhouse full of knots in their throats and pits in their stomachs.
An MRI on Thursday evening revealed the unfortunate truth: Hoskins had torn his ACL.
It's a huge blow for the Phillies, who likely lose their starting first baseman for the whole season, and an even bigger blow for the 30-year-old Hoskins, who is set to hit free agency for the first time next winter. And now, the longest-tenured Phillies hitter, coming off an October beyond his wildest dreams, a beloved figure in a rejuvenated baseball town, faces a long road back and an uncertain future. All thanks to a freak injury on what should have been just another spring training day.
Here are four quick thoughts about what Hoskins' devastating injury means for him and the Phillies.
1. This is likely a most unworthy conclusion to Hoskins' whirlwind time in Philadelphia.
When Hoskins debuted in August 2017, the Phillies were in dire straits, a once-proud franchise struggling through the muck of an ill-fated rebuild. Philadelphia would finish the year 24th in attendance, behind Baltimore and Cleveland, a far cry from the 2008- 2012 heyday when they finished in the top five for five straight seasons.
But for the last two months of 2017, Rhys Lightning electrified Citizens Bank Park. The rookie walloped 12 homers in his first 24 games, the fastest to that mark in MLB history. He finished fourth in the Rookie of the Year despite playing only 50 games. And while Hoskins never again reached such lofty heights, he settled in as a reliable, above-average first baseman and vital clubhouse presence, who would help shepherd the Phils through the darkness and into the rip-roaring light. Hoskins' six-homer performance in last year's postseason, including the bat spike heard around the world, etched him forever into Philadelphia sports lore.
Perhaps he returns in free agency, but that's not usually how these things go. If the Phillies wanted to keep Hoskins around, they probably would have extended him already, especially considering all the money they've thrown around. And perhaps he recovers at the miraculous end of the 6-9 month injury timeline, something his current teammate Kyle Schwarber did back in 2016 when he tore his ACL in the first week of the season and returned heroically in the World Series.
But that such a memorable tenure might have ended there, in Clearwater, in the outfield grass 30 feet behind the first-base bag, in a powerless heap with his teammates huddled around him, is a true shame.
2. I guess it's time to talk about Darick Hall
Hoskins started 150 games at first base last season. The other 12 starts belonged to Alec Bohm (5), Johan Camargo (3) and Hoskins' likely replacement, Hall (4). A 14th-round pick all the way back in 2016, Hall finally made his MLB debut last season after years of minor-league grinding. A big man with a big lefty swing, Hall blasted nine homers in a limited 142 PA sample last season. Not quite Rhys Lightning, but wildly impressive nonetheless.
While Hall was set to see significant time at DH this year until Bryce Harper's return from Tommy John surgery, the Hoskins injury makes Hall a much more crucial piece of Philly's 2023 aspirations. While Hall should hit righty hurlers well enough to start, there are real questions about his ability to hit same-sided pitching at the big-league level — questions the Phillies themselves must have considering they gave him just 12 PAs against lefties last year. Ideally, Hall performs like a left-handed version of Luke Voit, a free-swinger with prodigious juice who can hold down the fort admirably for a Philly lineup not lacking in offensive firepower.
3. What are the other internal options?
Schwarber has played some first base before, most recently during his time in Boston, but he was bad at it. In fact, he joked about last week during the World Baseball Classic.
Kody Clemens, who came over in the Gregory Soto deal, will certainly get some run at first base, but he hasn't hit enough to be a sure thing. Maybe Bohm gets more starts at first than expected, which would allow either Edmundo Sosa, Josh Harrison or even Scott Kingery to fill in at third. Phils manager Rob Thomson avoided specifics in the direct aftermath of Hoskins' injury, but will surely offer up some insight in the days to come.
4. Does Dombrowski boot up the trade machine?
Over his long baseball career, Phillies president of baseball operations Dave Dombrowski has developed a well-earned reputation for wheeling and dealing. And now that his roster has a glaring hole at first base, it wouldn't be shocking to see the veteran exec acquire reinforcements from outside the organization.
The impending free-agent class of hitters is notably shallow — another reason this injury is so untimely for Hoskins — which reduces the number of obvious trade candidates. C.J. Cron has been a solid performer for the Rockies over the past few seasons and even made the All-Star Game last year, but Colorado is a weird organization that makes fewer trades than any other team in baseball. Jesús Aguilar is with the rebuilding A's, who would love nothing more than to flip a veteran bat for anything resembling a prospect, but Agy might not represent enough of an upgrade. The Cubs acquired a glut of first-base types this winter (some would say too many), and if highly-touted first base prospect Matt Mervis pops upon his debut, Chicago could deal away one of Cody Bellinger, Edwin Ríos or Eric Hosmer.
The outrageous, never-gonna-happen dark-horse candidate is Joey Votto, who is currently in the final year of his megadeal. The 41-year-old Votto has been with Cincinnati his whole career and is owed $22.5 million this year, but … crazier things have happened.
Jake Mintz, the louder half of @CespedesBBQ is a baseball writer for FOX Sports. He played college baseball, poorly at first, then very well, very briefly. Jake lives in New York City where he coaches Little League and rides his bike, sometimes at the same time. Follow him on Twitter at @Jake_Mintz.
Read more:
Phillies Season Preview: Will the lineup get them to the World Series?
Ben Verlander and Alex Curry bring you everything you need to know about the Phillies heading into the season. They give their pitcher to watch, hitter to watch, breakout player, MVP and so MUCH more!
---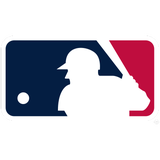 Get more from Major League Baseball Follow your favorites to get information about games, news and more
---
Source: FOX Sports