Athletics, umpires forget number of outs in exhibition game vs. Giants
---
The Oakland A's didn't earn an "A" grade for their memory skills on Sunday.
In the top of the sixth inning of their exhibition game against the San Francisco Giants, pitcher Adam Oller got Luis Matos to ground into a fielder's choice at third, with Aledmys Diaz tossing the ball over to second baseman Tony Kemp to record the out as there was a runner at first.
Kemp and the rest of the Athletics fielders slowly trotted toward their dugout as they believed they retired the side. There was one big problem though: That was only the second out of the inning. So, Matos stole second amid the oversight to get the Giants a runner in scoring position.
Luckily for the Athletics, the umpires weren't on their A-game on Sunday, either. They had to be reminded by Giants manager Gabe Kapler that Matos' fielder's choice was just the second out of the inning.
Kapler admitted he was confused by what was happening at that moment.
"We called to confirm there were two outs in the inning," Kapler told reporters. "We called our replay room and went to [the umpire crew chief] and said, 'Hey, there's only two outs.' And he said, 'Really?' He had to put his earpiece in and make a call too. I mean, it's just madness. Only in baseball."
It's unclear why the A's and umpires thought there were only two outs. David Villar struck out to begin the inning and the A's made a pitching change right after. Joc Pederson was walked in the following at-bat before Matos stepped to the plate.
The mistake didn't come back to bite Oakland. J.D. Davis flew out to center in the following at-bat to end the inning. The Giants went on to win 9-5.
It wasn't the only blunder made by the umpires on Sunday. After a strikeout ended the fifth inning, Giants players briefly remained on the field before everyone realized that was the third out.
Read more:
---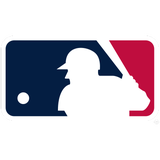 Get more from Major League Baseball Follow your favorites to get information about games, news and more
---
Source: FOX Sports