Ben Verlander's MLB Tiers: Who are the best third basemen?
---
Break out your coolers. It might not be warm outside during these winter months, but things stay steamy in the world of baseball. Free agency was electric, spring training is just around the corner and the league just announced its new cover for "MLB 23 The Show."
With all this heat abound, it's only right that we show the hot corner some love on the latest edition of "Flippin' Bats." Last week was the second basemen's time to shine. This week, it's all about the three-bag.
Let's dive into it!
Elite: Manny Machado, José Ramírez, Rafeal Devers, Alex Bregman, Austin RIley, Nolan Arenado
These guys are the best of the best. It's pretty straightforward: All of these guys are in the MVP conversation every year. Machado and Arenado were nuts in the National League last year, and Riley was in that conversation for a while. I feel comfortable going on record and saying Riley wins an MVP in his career.
Bregman is a star and a two-time World Series champion, which you have to take into account here. He had a huge role in Houston's win, and is a clutch playoff performer. Devers just signed that huge contract, and Ramírez is one of the more underrated players in baseball. Machado might be the cream of the crop after what he did last year. The guy is unbelievable, slayed the dragon in the Dodgers, and is so good defensively.
MLB Third Base Tiers: Manny Machado and Nolan Arenado headline The Elite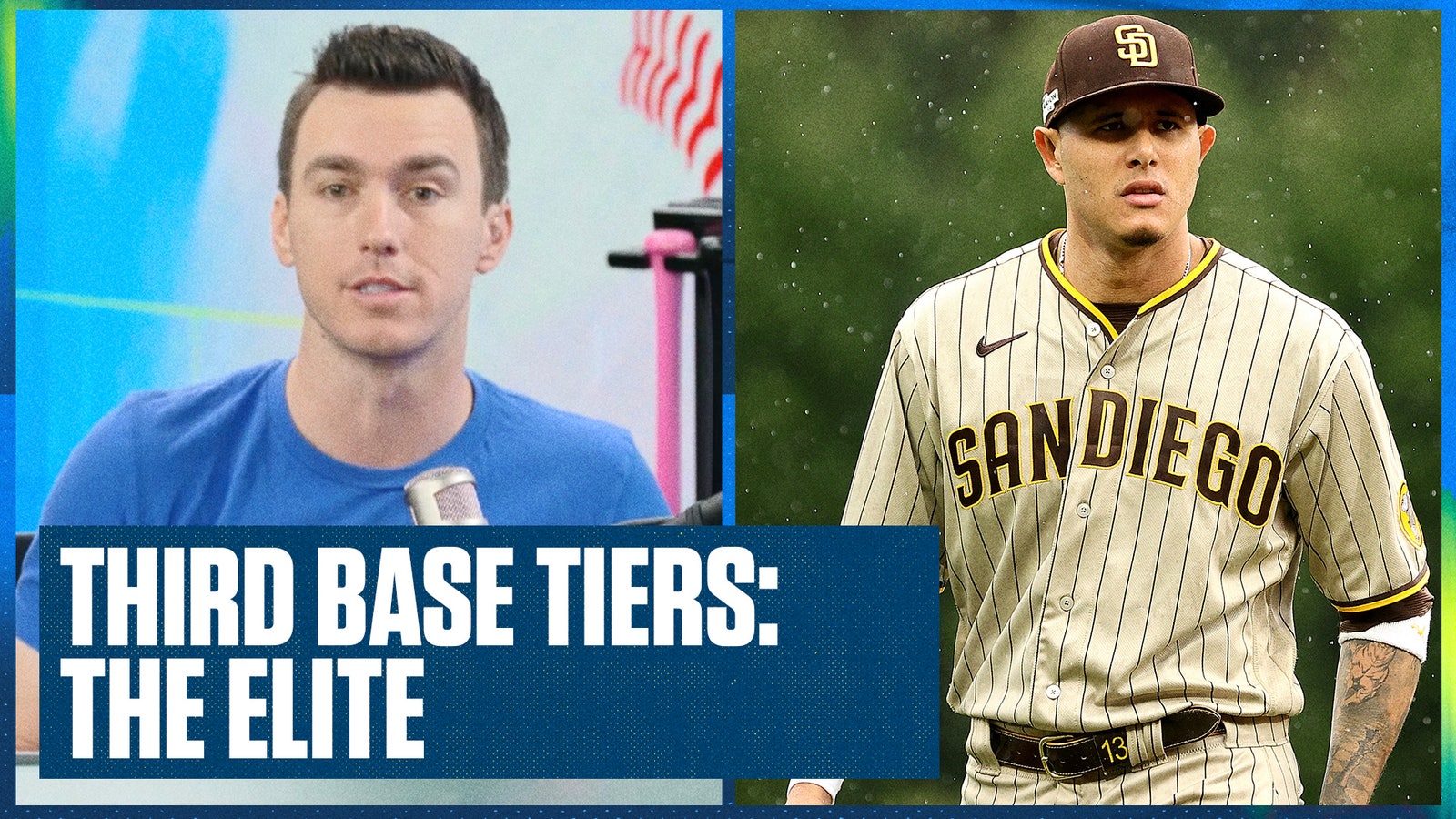 Ben Verlander and Alex Curry rank MLB's third basemen and have the Padres' Manny Machado and the Cardinals' Nolan Arenado in The Elite. Do you agree?
Almost Elite: N/A
This is for those that are just under "Elite" and there's nobody. When looking at the third tier, I want everybody to think, is that person "Almost Elite"?
MLB Third Base Tiers: There are no Almost Elite third basemen
Ben Verlander and Alex Curry rank MLB's third basemen and there are no third basemen in the Almost Elite tier. Do you agree?
Really Good: Eugenio Suarez, Anthony Rendon, Gunnar Henderson, Max Muncy, Justin Turner, Matt Chapman, KeBryan Hayes, DJ LeMahieu, Yandy Díaz
There was a period of time in which Rendon would've been in the "Elite" category. While with the Nationals, he one of the best players in baseball. Now he's with the Angels and hasn't played 60 games in each of the past three seasons. There hasn't been enough to work with in terms of an evaluation. Let's highlight Henderson, as well. The Orioles rookie is regarded by some as the No. 1 prospect in all of baseball, and his first hit in the big leagues was a home run. You'll see why everyone's talking about him.
MLB Third Base Tiers: Eugenio Suárez & Max Muncy headline The Really Good
Ben Verlander and Alex Curry rank MLB's third basemen and have the Mariners' Eugenio Suárez and the Dodgers' Max Muncy in The Really Good Tier. Do you agree?
Pretty Solid: Jose Miranda, Josh Rojas, Jean Segura, Ryan McMahon, Christopher Morel, Yoan Moncada, Josh Donaldson, Wilmer Flores, Jeimer Candelario, Luis Urías, Eduardo Escobar, Alec Bohm
Escobar would've been in that "Really Good" category a few years ago. He's an important piece for the Mets with the Carlos Correa signing falling through. Moncada has been rated higher as well, as we've seen flashes of greatness in his career. But last year was tough. I think Bohm could get to that "Really Good" category and has vastly improved both his offense and defense.
MLB Third Base Tiers: Josh Donaldson & Alec Bohm headline The Pretty Solid & The Rest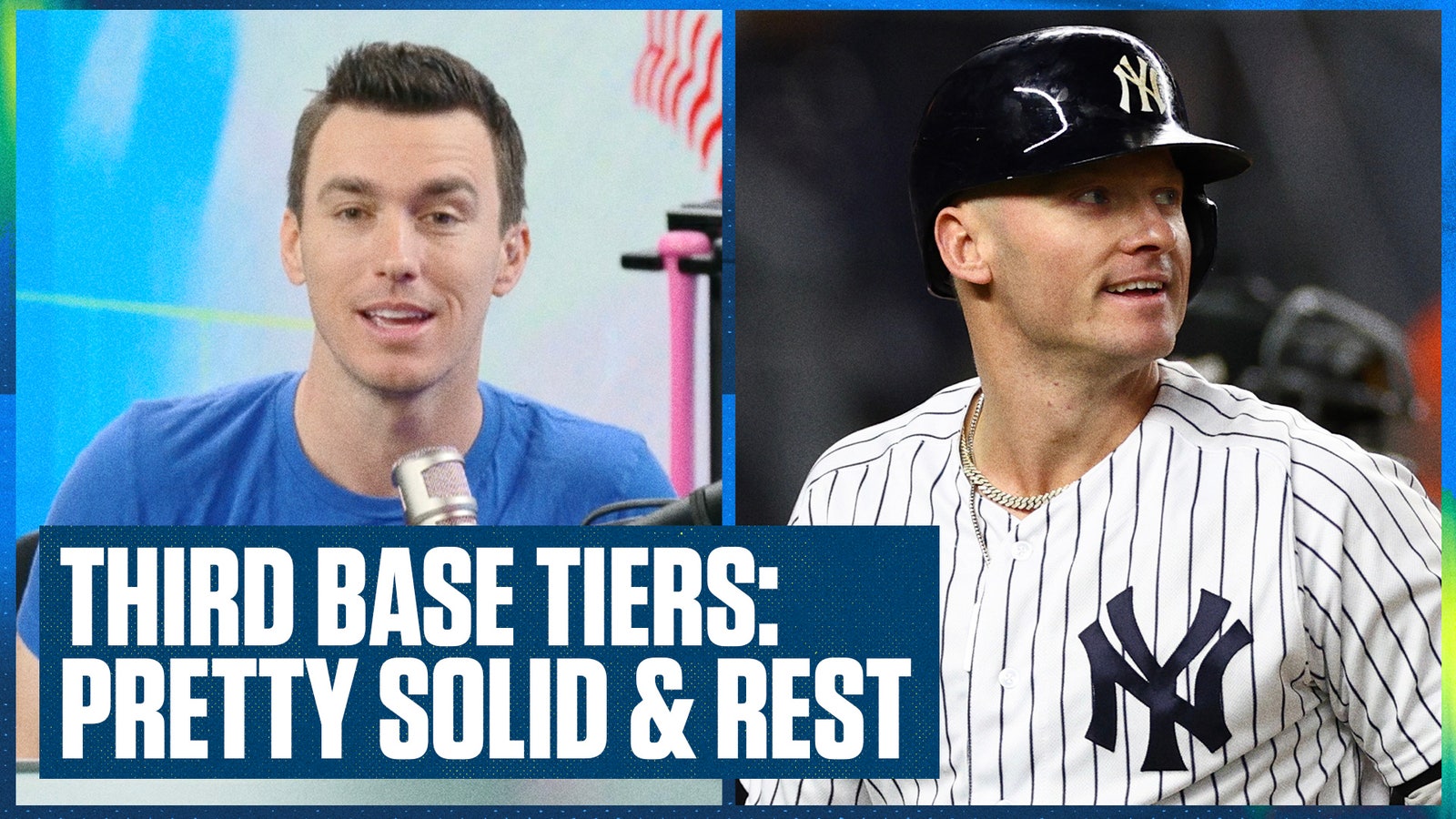 Ben Verlander and Alex Curry rank MLB's third basemen and have the Yankees' Josh Donaldson and the Phillies' Alec Bohm in The Pretty Solid & The Rest tier. Do you agree?
The Rest: Josh Jung
This guy's a big-time prospect for the Rangers. I think he's going to be an absolute stud.
Top stories from FOX Sports:
---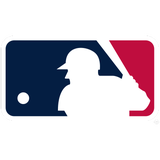 Get more from Major League Baseball Follow your favorites to get information about games, news and more
---
---
Source: FOX Sports