Brandon Marsh has gone from glue guy to great in Philadelphia
---
Brandon Marsh had already endeared himself plenty to the Phillies faithful.
Acquired at last year's trade deadline from the Angels, Marsh's personality fit in perfectly with the fellow "Phillies Daycare" members and his plus glove in center was a welcome addition to an outfield unit that severely lacked range and athleticism. In turn, his reputation as the weirdo wet guy who can go get it in center made him a fan favorite in short order regardless of his offensive contributions.
That he provided a couple exhilarating postseason home runs at Citizens Bank Park during Philadelphia's magical October run was a bonus.
The offseason trade of his primary platoon partner Matt Vierling suggested the left-handed hitting Marsh could be in line for more consistent playing time, even against southpaws. Marsh projected as an everyday player coming up through the Angels system, and the Phillies appeared ready to ride with him as such. If Marsh could be a roughly league-average bat while continuing to play a strong center field, the Phillies would happily take it.
Instead, Marsh has burst out of the gate in shocking fashion and has been one of the most productive hitters in the entire sport. He's hitting .356/.424/.712, good for a National League-best 196 wRC+. Marsh has suddenly become a lot more than just his iconic wet and hairy aesthetic and quality outfield defense. The 25-year-old is raking. With a lineup still awaiting the return of Bryce Harper and continuing to backfill the Rhys Hoskins-sized hole in the lineup, Marsh's offensive breakout couldn't be coming at a better time.
"I'm feeling good," Marsh told FOX Sports. "Feeling confident in the work, the preparation that we've been doing this whole past offseason and just trying to be as consistent as possible."
It's no secret that Marsh's offensive production picked up considerably after last summer's trade to the Phillies. He had endured a rough June and July prior to being dealt, posting a .552 OPS in 50 games as the Angels spiraled out of the AL postseason picture. It didn't take much time working with revered Phillies hitting coach Kevin Long to start producing again. Marsh posted a .773 OPS in his 41 regular-season games with Philadelphia and carried that momentum into the offseason, when he could more comprehensively implement the changes he had started to make.
"Now I'm just trying to fine-tune everything because I just felt really new and raw last year to a lot of what K-Long preaches, but now I'm a lot more comfortable with it," Marsh said.
The rookie version of Marsh featured a more upright stance, a toe tap and a more pronounced hand load as the pitch was delivered. This year's Marsh is more open but also more crouched, has ditched the toe tap for a subtle step toward the plate, and has quieted his hands.
"I'm down in my stance a little bit more," he explained. "Just really took a lot of the extra movement out and focused on bat-to-ball, keeping it simple like we did in the backyard."
No matter how talented a player is, adjustments like these are necessary in order to survive at the highest level. For every endearing "welcome to the big leagues" moment a young player has, from the thrill of a clutch hit in front of the home crowd to sharing a field or clubhouse with a future Hall of Famer, there are just as many harsh reality checks reminding a rookie of the immense challenges of succeeding in Major League Baseball.
When was that moment for Marsh?
"When I looked up at the scoreboard and saw myself hitting .160," Marsh recalled. "That's not gonna play."
Marsh's first month facing the best pitchers on the planet was rough. He hit .155/.259/.211 through his first 24 career games in 2021, including 32 strikeouts in just 81 plate appearances. Marsh was hardly the first rookie to struggle in such fashion out the gate and certainly won't be the last, but each individual player experiences and manages these failures differently.
It helped that it wasn't the first time Marsh had to course correct after an ugly start. He recalled his first full pro season in 2018, when he went 3-for-41 after being promoted to high-A, a cold stretch unlike anything he had ever experienced playing baseball.
"That was my first, 'Oh, shoot' moment," Marsh said.
He recovered from his nightmare start to slash .279/.371/.421 the rest of the way that year and began to garner attention as a top-100 prospect. It wasn't until his bumpy debut three years later that he would struggle again to that degree.
"Just seeing the numbers that were pretty brutal to look at when I first got called up," Marsh recalled. "I knew I was a better player than that. And I just had to go out and work."
Like he did in high-A, Marsh ultimately found his big-league footing and hit .297 over the final 46 games of his rookie season.
"The speed of the game up here, it's a lot faster," Marsh said. "I feel like everything internally moves faster, too. [When] you're in a big-league stadium with a lot of fans … the adrenaline just rises. So I just really tried to calm it all down."
Of course, elements of Marsh's ridiculous first few weeks are obviously unsustainable. He's still striking out over 30% of the time and his BABIP is a preposterous .514, hinting at significant regression in the batting average department. Beyond that, his average exit velocity and hard-hit rate aren't terribly out of line with his career norms, so it's unreasonable to expect a massive spike in pure power production. His slugging percentage is buoyed by the three triples he's already collected, which are more than 19 teams have hit on their own.
But beyond the mechanical tweaks, there is also data below the eye-popping surface stats that suggest legitimate improvements in certain areas that should help Marsh find continued success. Most notably, he's chasing significantly fewer pitches out of the strike zone and has carried over and even strengthened the improved contact rates he demonstrated last year after the trade. These early signs of plate discipline progress track with the way Marsh described his approach.
"My job is to get on first base," he said. "We got dudes on our squad that are gonna hit the long ball, that are gonna put balls in the gap. Not saying that I can't do that, but my job is to get on first for those guys to get me in. I'm just trying to be more reliable down towards the bottom of the order so the top of the order can bring us all in."
The longer Marsh hits like this, the less likely it is that he'll remain closer to the bottom of the lineup than the top. He has already moved up to fifth for the past seven games. But if the same approach remains intact, the production will continue to follow. More than anything, his confidence is sky-high, and that has proven to be as important as anything related to his stance or his ability to spit on sliders off the plate.
"These guys are really good on the bump, but they still have to throw it over the dish," Marsh said. "My job is to be ready to hit it.
"And if you're not 100 percent fully committed and ready to hit at this level, you're not going to. If you don't have the belief in yourself that you're gonna get a hit every time, you're never going to. So having a humble confidence about yourself is really a key that I firmly believe in."
Jordan Shusterman is half of @CespedesBBQ and a baseball writer for FOX Sports. He has covered baseball for his entire adult life, most notably for MLB.com, DAZN and The Ringer. He's a Mariners fan living in the Eastern Time Zone, which means he loves a good 10 p.m. first pitch. You can follow him on Twitter @j_shusterman_.
Top stories from FOX Sports:
FOLLOW
Follow your favorites to personalize your FOX Sports experience
---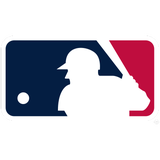 Get more from Major League Baseball Follow your favorites to get information about games, news and more
---
Source: FOX Sports