Breakouts and breakthroughs: 10 former MLB top prospects ready to make a leap
---
It's easy to look at Atlanta's Spencer Strider and Michael Harris II, Baltimore's Adley Rutschman or Seattle's Julio Rodríguez and project the superstardom ahead.
These players, after all, already broke out last year in franchise-altering ways.
But what about the recent top prospects with more untapped potential? The ones who didn't set the baseball world on fire the way some might have expected?
The 10 players on this list were among the most-hyped in baseball entering the 2022 season, but, for various reasons, left more to be desired. With some patience, they could still deliver the way many imagined in the year ahead.
To be considered, the "breakout" candidates had to have produced no more than two wins above replacement in at least 300 plate appearances or 100 innings pitched last year. The "breakthrough" candidates produced one bWAR or worse last year.
The criteria eliminate talented young players such as Pittsburgh's Ke'Bryan Hayes (4.3 WAR), who certainly has more power upside to tap into, and Cincinnati's Hunter Greene (2.3 WAR) and Nick Lodolo (2.8 WAR), who could still take massive leaps forward. Players such as these were simply too productive last season to qualify.
THE BREAKOUTS
Ready to Soar
Bobby Witt Jr., Royals shortstop
It almost feels unfair to include him here, considering he finished fourth in Rookie of the Year voting last season. But he qualifies because he struggled to reach base and graded poorly at shortstop, which resulted in a bizarre year that was worth less than one win despite him becoming the youngest shortstop to post 20 homers and 30 stolen bases in a season.
A high chase rate and low walk rate contributed to a .293 on-base percentage that was better than only 12 other qualified major-leaguers. Defensively, Witt committed 16 errors at shortstop and ranked 34th in outs above average among qualified players at his position. But he was also only 22 years old. His walk rate was considerably better at Double-A and Triple-A the year prior, and he still hit the ball hard in his first major-league season.
If Witt can be more selective at the plate, it's not hard to project much more ahead given his rare combo of speed and power.
Riley Greene, Tigers outfielder
As highly regarded as the 2019 No. 5 overall pick was, Greene struggled some with strikeouts in the minors. That translated early to his big-league career, but he got better at putting the ball in play later in the 2022 season. Whereas Witt's issues were more about chasing, Greene could actually stand to swing a little more. His elevated strikeout rates were in part due to a high called-strike rate and low swing percentage on pitches in the zone.
Greene's hard-hit rate was considerably above average, and a league-average year ensued offensively. That's no small feat for a player in his age-21 season. He demonstrated above-average skills in center field, and if he can improve his strikeout rate, lift the ball more often and handle breaking pitches better, the breakout could be nigh.
Keibert Ruiz, Nationals catcher
Nearly half this list could be made up of Nationals players, which speaks to both the youth and the unrealized potential of the many former top prospects they'll be counting on to take massive steps forward. By giving Ruiz an eight-year extension, the Nationals demonstrated how much they believe in their 24-year-old backstop.
A lot was placed on Ruiz's shoulders as the centerpiece of the return for Max Scherzer and Trea Turner. Last year was Ruiz's first full season as a major-leaguer, and he produced a more respectable than spectacular 1.6-WAR season. His ability to make contact is exceptional. His strikeout rate and expected batting average in 2022 were among the best in the game — let alone among catchers — and while his hard-hit numbers left plenty to be desired, they improved dramatically in the season's second half. I'd bet on more power in the tank than the seven homers he hit last year.
The BOUNCEBACKS
Jonathan India, Reds second baseman
All three players in this grouping have already displayed what they were capable of with sterling 2021 seasons. They also demonstrated how difficult repeating those performances can be.
India followed a 2021 National League Rookie of the Year campaign by seeing his OPS drop 130 points and his hard-hit rate drop by nearly 10% last season. He also lost considerable sprint speed and graded out poorly at second base. He did miss time with a hamstring injury and has been hit by 37 pitches over his first two seasons — one of which forced him to be airlifted from the Field of Dreams game last year — so you have to wonder how much health played a role in last year's decline.
It's hard to find another explanation, and spring returns looked much more encouraging. He stole more bases in Cactus League play this year (four) than he did all of last season (three).
Trevor Rogers, Marlins pitcher
Rogers' story was basically India's but on the mound.
After an All-Star age-23 season in which he posted a 2.64 ERA and 1.15 WHIP in 2021, he saw his ERA more than double last year. Rogers dealt with back spasms and a lat strain, which could help explain the diminished strikeout rate, elevated walk rate and why a four-seam fastball that devastated opponents the year prior suddenly got demolished. If that pitch returns to him, and the strides he made with his slider last year remain, a healthier season could get him back on track.
Dylan Carlson, Cardinals outfielder
In a crowded St. Louis outfield, there may not be a higher ceiling than that of Carlson, the Cardinals' former top prospect who looked the part in 2021 with 18 homers and a .780 OPS while finishing third in Rookie of the Year voting.
Last year was not the same.
Carlson showed flashes of his potential early in the year and still provided terrific defense in center field, but the end result was a league average offensive season and a sizable drop in barrel rate. He also dealt with nagging issues — a hamstring strain in May, a thumb sprain in September — that might have diminished his production. The switch-hitter was still terrific against left-handers (.305/.369/.477) and has been for his career, but he'll have to improve from the left side of the plate to meet his expectations.
Now, on to the "post-hype sleepers."
THE BREAKTHROUGHS
Something To Prove
Jarred Kelenic, Mariners outfielder
Spencer Torkelson, Tigers first baseman
No, it hasn't been pretty thus far. Neither hyped-up prospect has come close to meeting expectations yet, but there's simply too much talent in this tandem to write either player off as they try to cement their place as big-leaguers.
Kelenic reportedly did a lot this winter to revamp his swing, and while spring numbers should be taken with many, many grains of salt, it's hard to ignore the former first-round pick tearing the cover off the baseball with four homers and an OPS over 1.000 in the Cactus League. He'll need to cut his strikeout rate (he K'd in a third of his appearances last year) and perform much better against breaking balls (.057 average), but the tools and hard-hit rates are there. The shift rules could help, too.
Torkelson's spring production didn't jump off the page quite as much, but he still hit the ball hard with less to show for it.
Everything pointed to the 2020 top overall selection, whose prodigious power at Arizona State carried over to the start of his pro career, becoming baseball's next superstar. Instead, Torkelson struggled through his debut season with eight home runs and a 77 OPS+ in 110 games.
Notably, the power outage continued when he was sent back to Triple-A, where he slugged a dismal .389 in 35 games. This was the same player who posted a .531 slugging percentage in 40 games at Triple-A as a 21-year-old in 2021. Maybe an offseason reset will help. He's only 23 years old, and he'll get another chance to establish himself early this year with reduced expectations.
Health Permitting
Royce Lewis, Twins outfielder
When he got his opportunity, the 2018 No. 1 overall pick produced.
The problem was that chance lasted just 12 games.
Lewis returned from a torn right ACL only to tear it again last May for the second time in less than two years. The top-100 prospect had already missed the whole 2021 season recovering from his first torn ACL, which made his performance in a brief sample with the Twins — 12-for-40 with six extra-base hits — all the more impressive. He should be back sometime this summer looking to pick up where he left off.
The Right Opportunity
Andrew Vaughn, White Sox first baseman
Vaughn performed around replacement level last season, but that wasn't because of his bat.
The 2019 third overall pick mashed the ball while slashing .271/.321/.429 with 17 home runs, but with José Abreu manning first base, he was limited mostly to outfield and designated hitting duties. Now, with Abreu in Houston, Vaughn returns to his natural position and should see his value rise.
Rowan Kavner covers the Dodgers and NL West for FOX Sports. He previously was the Dodgers' editor of digital and print publications. Follow him on Twitter at @RowanKavner.
Read more:
FOLLOW
Follow your favorites to personalize your FOX Sports experience
---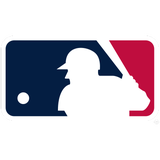 Get more from Major League Baseball Follow your favorites to get information about games, news and more
---
Source: FOX Sports