Bryce Harper's remarkable return no surprise to Phillies but leaves opponents in awe: 'It's incredible'
---
LOS ANGELES — As if there were any doubt, 178 days after his last major-league game and 160 days since going under the knife for Tommy John surgery, Bryce Harper unleashed a violent hack on the first pitch he saw of the 2023 season Tuesday night.
It didn't matter that he fouled off the slurve from Julio Urías, who was anticipating a first-pitch swing from the Phillies slugger who took him deep last year. It also didn't matter that Harper struck out in his first at-bat, or that he went hitless in his four plate appearances.
What mattered, what defied the odds and all logic, was that he was there at all.
On Monday afternoon at Dodger Stadium, the two-time MVP who underwent reconstructive elbow surgery on Nov. 23 was fielding grounders at first base and taking batting practice. Dodgers manager Dave Roberts playfully yelled out toward the Phillies slugger, imploring him to sit out a few more days. Harper did not oblige.
One night later, barely five months after undergoing a procedure that would sideline pitchers for more than a year, the superhuman who helped send the Phillies to the World Series with a torn UCL made his 2023 debut.
"We're healed to where I need to be," Harper said. "And we're just going to play the game smart, play it the right way … understanding that I help my team when I'm on the field, not when I'm off the field."
On his road to recovery, Harper worked closely with Phillies head athletic trainer Paul Buchheit while testing himself mentally and physically. He gained an understanding of how his body worked post-surgery. There were days he pushed forward; others he throttled back. Throughout the feeling-out process, Harper wanted to set himself a return date.
The Phillies set an initial target of the All-Star break — one that both Harper and the Philadelphia staff knew he'd beat. A mid-July expectation would allow ample time in the event of a setback. There wasn't one.
"My body has been very good to me in this process," Harper said. "I worked very hard on all sides of that — in the weight room, diet, whatever I could put forward to make my body heal quicker or faster or whatever I needed to do, I did."
When the Phillies decided against shifting Harper to the 60-day injured list at the end of March, it was clear he would beat that initial timeline — significantly. A month ago, Harper had already started taking batting practice on the field at Yankee Stadium during the Phillies' second series of the year.
An early May return made sense to Harper for multiple reasons. It was a month into the season, and it would allow him to visit with Dr. Neal ElAttrache, who performed Harper's surgery, in Los Angeles. Clearing Harper was just a formality by the time the Phillies arrived on the West Coast.
"As of right now, I feel really, really good, and I want to stay there," Harper said. "I want to keep feeling good, understanding my body, what it feels like, and just go from there."
On Tuesday, Harper settled back into the No. 3 spot in the order. There was rust, though even the best Harper performance might not have done much to prevent the Dodgers' from prevailing in a 13-1 rout. The Phillies mustered only two hits as a team, quelling the excitement of Harper's return.
The dud did not, however, stop anyone from marveling at Harper's incomparable determination.
"There's just a few guys on the planet in different sports that can kind of overcome this at this kind of pace," Roberts said. "It's incredible, but it's not surprising given the player."
A couple weeks ago, Phillies manager Rob Thomson saw Harper's bat speed and timing and knew then that an early May return would be possible. It's a mind-boggling feat — to everyone other than Harper and those who know him best.
"In 2016, he got hurt on a bad play, and we thought he would be done for the year," Trea Turner, Harper's current teammate with the Phillies and former teammate with the Nationals, recalled. "He missed, like, three days or something."
While Harper's early return didn't surprise Thomson or his Phillies teammates, his bafflingly quick recovery did stun those who've undergone the same procedure.
When Dodgers reliever Caleb Ferguson, who has undergone two Tommy John surgeries, tore his UCL the first time in high school, he recalled that his doctor allowed him to keep hitting. Like Harper, Ferguson used a brace to prevent his arm from moving past a certain distance when he swung. Still, every extension was painful.
Harper, meanwhile, played most of last season with the torn UCL in his right elbow, moving permanently to a designated hitter role last April 17. He still hit 47% better than league average in an All-Star season.
"It's just crazy, man," Ferguson said.
Ferguson had always heard the longest part of the Tommy John recovery process was that it takes six months just for the ligament to fully heal. The fact that Harper would return sooner took him aback.
"It's f—-ing incredible," Ferguson continued. "I mean, good for him. It's good for baseball."
Harper plans to continue using the same brace he did last year, when he mashed 18 homers in 99 regular-season games before launching the biggest swing of his career with a go-ahead homer in the eighth inning of the National League Championship Series deciding Game 5.
His experience playing through the UCL tear last year helped him mentally in his recovery process this year.
"I know how it felt last year hitting through pain," Harper said. "I knew it was going to be a little bit different because I had surgery, so I couldn't really sit there and say, 'Oh, it's going to feel the same.' But it definitely gave me a sense of how I'm going to feel when I play."
Remarkably, Harper did not require a rehab appearance. He took some live at-bats and started practicing feet-first sliding drills in mid-April in Cincinnati. Recently, he received clearance on head-first slides.
"I'm healed the way I need to be as of right now, to this point, but there's always that risk," Harper said. "Whenever you have a major surgery, something could happen — a tag on me or a slide into a bag or anything. But I got word [Monday] that it wouldn't matter — from right now, today, or [in] two months, we're in the same spot that we would be."
The watchful eye of the Phillies' training staff gave Thomson confidence that neither Harper's burning desire to return nor his violent swing would put the superstar at greater risk of injury.
While the star outfielder has taken grounders at first base in an effort to expedite his return to the field, it will still be a while before he can play defense. For now, the Phillies manager is just thrilled to write Harper's name in the lineup once again.
"Once he gets hot," Thomson said, "we're going to be a handful."
Rowan Kavner covers the Dodgers and NL West for FOX Sports. He previously was the Dodgers' editor of digital and print publications. Follow him on Twitter at @RowanKavner.
---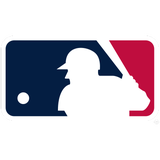 Get more from Major League Baseball Follow your favorites to get information about games, news and more
---
Source: FOX Sports