Dramatic WBC has left many teams heartbroken. But it's a huge win for baseball
---
It is set up, in many ways, as the perfect final. Take a swift trip back in time to the start of the World Baseball Classic, and if someone had told you that at the end of it all, the United States and Japan would be dueling for the title ( (7 p.m. ET, FS1 and the FOX Sports app), you'd likely allow yourself a satisfied smirk.
Mike Trout and Shohei Ohtani arm-wrestling for bragging rights. A pair of loaded rosters. Everything on the line. Japanese sensation Munetaka Murakami — who was nicknamed "Babe Ruth of Higo" — hungry to help his team to a third crown. Mookie Betts, Paul Goldschmidt and the rest of the Americans seeking to end a strong campaign with a second straight title.
But as mouthwatering as Tuesday's tussle in Miami is going to be, the best part about the WBC is what it has already been. The battle for hearts and minds has largely been won, because if you haven't liked what you've seen across two continents since Mar. 8, well, it's probable that you just don't like baseball very much.
The games have been excellent. The sights and sounds have been even greater and the message has been resoundingly clear that this is an event that belongs and will grow further — and that it will be in the overall interest of baseball when it does.
For the audience in this country and for Major League Baseball, Team USA making the final has provided a positive outcome, both for now and in the long run. With the aforementioned celebrities plus Nolan Arenado, Pete Alonso and others having joined in and given far more of a star-crusted edge to the squad, their success to this point will have increased the chances of an even stronger turnout next time.
And yet, perhaps the most enjoyable thing regarding the WBC is what it has provided to some of the nations and cultures that have given baseball so much.
The majors would be unrecognizable without the influence of players from Latin America, and teams like Puerto Rico, Venezuela, Mexico and the Dominican Republic brought free-spirited enjoyment to the party, both from their players and their passionate support.
"I have never played in a World Series," Puerto Rico catcher MJ Melendez, of the Kansas City Royals, said to a teammate while mic'd up. "But I imagine it feels just like this."
It soon became clear that the players were not only having a good time but cared who they were playing with, what they were playing for, and what it all meant.
In truth, the WBC is vastly different from the World Series, or a regular season game, or anything else baseball has to offer. That's the whole point. Not to deliver more of the same, but to showcase a different brand of baseball enthusiasm centered around national pride.
That part of it, the experience of representing your country, is what convinced Trout and many others to taste something that just doesn't happen during the normal events of being a pro baseball player.
There were rumblings from some quarters about injury concerns, after Edwin Diaz's torn tendon and Jose Altuve's fractured thumb but the truth is that any time you play baseball there is a chance of getting hurt. Spring training has, as usual, included a slew of injuries. But we didn't hear much about them because, well, spring training has been generally overshadowed this year.
Tuesday night will be the WBC's 47th and last game, but the schedule has been packed with memorable moments. Mexico was spectacular in beating the United States in pool play and edged a thrilling quarterfinal against Puerto Rico.
The Puerto Ricans had their own moment of glory, sending pre-tournament favorite the Dominican Republic packing before concern for Diaz brought a fresh twist to the emotions.
In Miami, Nicaraguan fans used their team's games as an excuse for a party, dancing together in the stands and still afterwards, the kind of scene that warms the hearts of sports fans everywhere.
And then, perhaps the best was saved for (nearly) last, courtesy of a wondrous second semifinal that saw Mexico on the brink before Ohtani kickstarted a ninth inning fightback and Murakami crushed a walkoff hit to send Japan into the final.
"Japan moves on, but the world of baseball won today," Mexico manager Benji Gil told reporters.
Sometimes such comments can veer into the realms of cliché. This one was more of an understatement. And it could have been applied to the whole tournament.
---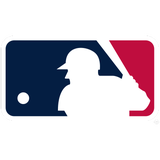 Get more from Major League Baseball Follow your favorites to get information about games, news and more
---
Source: FOX Sports