Gunnar Henderson, Miguel Vargas lead top 10 MLB prospects to watch in September
---
By Rowan Kavner
FOX Sports MLB Writer
September is on the horizon, which means more of baseball's top prospects are set to make an impact at the major-league level.
We've already seen teams add more of their top minor-league talents in recent days and weeks. Oakland called up top prospect Shea Langeliers on Aug. 16. A day later, Mets slugger Brett Baty got the call. On Monday, Arizona added top prospect Corbin Carroll.
Rosters will expand from 26 to 28 players starting Sept. 1, leaving more room for some of baseball's top prospects to make their mark.
Here are 10 intriguing names who could make for exciting late-season additions.
1. GUNNAR HENDERSON, SS, ORIOLES
MLB.com scouting grades: Hit: 60, Power: 60, Run: 55, Arm: 65, Field: 50, Overall: 65
One round after the Orioles selected Adley Rutschman in 2019, they took an athletic high school shortstop. That player, Henderson, is now the No. 2 overall prospect as ranked by MLB Pipeline.
Called up Wednesday morning, Henderson and his versatility should provide immediate help to the Orioles. The 21-year-old can play both shortstop and third base and also logged time on the right side of the infield with Triple-A Norfolk. Henderson slugged over .500 at both the Double-A and Triple-A levels this year, posting a .294/.414/.530 slash line with 19 homers and 20 stolen bases between the two stops.
2. HUNTER BROWN, RHP, ASTROS
MLB.com scouting grades: Fastball: 65, Curveball: 65, Slider: 55, Changeup: 45, Control: 45, Overall: 55
The hard-throwing right-hander has dominated the highest level of the minors as thoroughly as any pitcher this year.
Brown leads all qualified Triple-A pitchers in ERA (2.55), strikeouts per nine innings (11.38) and opponents' batting average (.185). What stands out as well is how the organization has used him. He has made 14 starts and nine appearances out of the bullpen this year, getting him prepared for whatever Houston might throw at him once he got the call up — which is now.
Brown said he's not sure yet what his role will be in Houston. As commanding as he was as a starter, he was even better in relief, holding opponents to a .152/.230/.203 slash line out of the bullpen this year. He would often take the mound in the middle of a game and throw multiple innings. On June 12, he threw three scoreless innings out of the bullpen to earn a save.
3. KEN WALDICHUK, LHP, ATHLETICS
MLB.com scouting grades: Fastball: 65, Curveball: 50, Slider: 55, Changeup: 55, Control: 50, Overall: 55
The left-hander, the top prospect the Athletics received in the deal that sent Frankie Montas to the Yankees, is set to make his major-league debut Thursday.
Waldichuk, a fifth-round pick in 2019, has dominated at the Double-A and Triple-A levels this year, combining to go 6-4 with a 2.84 ERA and 137 strikeouts in 95 innings. In his last three starts with Triple-A Las Vegas, he posted a 2.35 ERA with 18 strikeouts in 15.1 innings. Lefties have a .528 OPS against him, but righties also haven't had a ton of success (.687 OPS) against the 24-year-old.
4. KYLE MULLER, LHP, BRAVES
MLB.com scouting grades: Fastball: 65, Curveball: 55, Slider: 55, Changeup: 50, Control: 45, Overall: 50
This name should sound familiar. The 2016 second-round pick made his major-league debut last year, pitching in nine games for the Braves with varying degrees of success. He allowed just one run in nine innings in his first two big-league starts but surrendered at least two walks in all eight of his starts, finishing his first major-league season with a 4.17 ERA.
This year, the 6-foot-7-inch, 250-pound southpaw kept his strikeout rate high (his 135 strikeouts lead all Triple-A pitchers) while cutting his walk rate nearly in half.
It has not yet led to sustained major-league success — he has a 10.57 ERA in two major-league opportunities this year — but there's a reason the 24-year-old has been called upon multiple times already to try to help a playoff-bound Braves club. In his past two starts with Triple-A Gwinnett, Muller allowed one run while striking out 13 in 12⅔ innings.
5. MIGUEL VARGAS, 3B, DODGERS
MLB.com scouting grades: Hit: 60, Power: 55, Run: 40, Arm: 55, Field: 45, Overall: 55
Another prospect who has already gotten his feet wet in the majors, Vargas hit an RBI double in his first career at-bat for the Dodgers earlier this month. The infield prospect played in only two games before being optioned in an effort to get consistent playing time for the 22-year-old standout, but there's little question about Vargas' offensive readiness for the big leagues. He is slashing .304/.402/.511 at Oklahoma City this year and leads all Triple-A players with 133 hits.
The son of Cuban Olympian Lazaro Vargas, Miguel possesses the ability to slug, hit to all fields and control the strike zone. He has 17 homers, 32 doubles and nearly as many walks (69) as strikeouts (76) this year. The lone question is where he will play at the next level, with Justin Turner and Max Muncy occupying his normal position of third base. The Dodgers started getting Vargas work in left field at Triple-A to try to find a way to get his bat in the lineup at the major-league level. That time is coming soon.
6. JOSH JUNG, 3B, RANGERS
MLB.com scouting grades: Hit: 60, Power: 55, Run: 40, Arm: 55, Field: 50, Overall: 55
Left shoulder surgery in February delayed Jung's progress and prevented the power hitter and top Rangers prospect from competing for the third-base job early this year, but it seems that time might finally arrive in September.
The 2019 first-round pick made his 2022 Triple-A debut earlier this month and hasn't skipped a beat. He began the month on a 10-game hitting streak, during which he slashed .390/.444/.878 with 10 extra-base hits. Jung currently has a 1.013 OPS, picking up where he left off after posting a .348/.436/.652 slash line in 35 games with Round Rock last year.
7. GABRIEL MORENO, C, BLUE JAYS
MLB.com scouting grades: Hit: 60, Power: 50, Run: 45, Arm: 55, Field: 55, Overall: 60
Yes, the Blue Jays have an All-Star catcher in Alejandro Kirk. Yes, they also have Danny Jansen, who sports a career-high 118 OPS+ this year. But Moreno already debuted at the major-league level, slashing .276/.300/.293 in 18 games for the Blue Jays earlier this summer while Jansen was injured, and that stint demonstrated Toronto's belief in the 22-year-old Venezuelan catcher. Another major-league call-up might not be far away.
Moreno, who is ranked the No. 7 overall prospect in baseball by MLB Pipeline, got off to a blistering start at Double-A New Hampshire last season, slashing .373/.441/.651 with eight homers in 32 games before a thumb injury. He hasn't demonstrated the same power this year — two homers in 57 Triple-A games — and will need to work on lifting the ball more, but he has a 43% caught-stealing rate behind the plate, and his contact rate is evident in his .320/.383/.416 slash line this year with Triple-A Buffalo.
He also did this two weeks ago:
8. TRISTON CASAS, 1B, RED SOX
MLB.com scouting grades: Hit: 55, Power: 65, Run: 30, Arm: 60, Field: 55, Overall: 55
Eric Hosmer is on the injured list, the Red Sox as a team rank 24th in the majors in first-base fWAR, and Boston's playoff hopes are hanging by a thread. It seems a first baseman such as Casas, a 2018 first-round pick who has an .863 OPS and 127 wRC+ at Triple-A, could help, even if manager Alex Cora recently sounded noncommittal about it.
The Red Sox are hoping to get Casas more reps at Triple-A — he has played in only 68 games at Triple-A this year after dealing with an ankle injury this summer — but he could be the best option for Boston down the stretch, even if only in a platoon against righties. The 22-year-old controls the strike zone well and has 20 doubles and 10 homers despite the missed time. Since Aug. 16, Casas is slashing .372/.509/.558 with more walks (12) than strikeouts (eight) in 12 games.
9. ALEC BURLESON, OF, CARDINALS
MLB.com scouting grades: Hit: 60, Power: 50, Run: 35, Arm: 50, Field: 45, Overall: 55
The Cardinals felt comfortable dealing Harrison Bader to the Yankees in exchange for Jordan Montgomery — an extremely beneficial move at the deadline — in large part because of the outfield depth they already possessed. Still, Burleson could bolster the group and looks major-league-ready, despite being drafted just two years ago out of East Carolina.
His .325 batting average is tied for the lead among qualified Triple-A batters this year, and he can play either corner outfield spot. The 23-year-old ascended through the system last year, and his bat took a significant step forward this year. He has 20 homers and 22 doubles and trails only Vargas for the most hits at the Triple-A level. The lefty has a .951 OPS against righties this year.
10. BO NAYLOR, C, GUARDIANS
MLB.com scouting grades: Hit: 45, Power: 50, Run: 45, Arm: 55, Field: 55, Overall: 55
Is it likely that the Guardians, in the midst of a playoff race, add a rookie catcher to the mix in early September? No, probably not. Would it be cool to see Bo Naylor play with his older brother, Josh, while Cleveland makes its push? Yes, yes, it would.
The leap in Naylor's offensive production is impossible to ignore and at least leaves open the possibility of a promotion. After posting a .612 OPS at Double-A Akron last season, the 2018 first-round pick has slashed .268/.409/.479 with 14 home runs and 22 doubles between Akron and Triple-A Columbus this year.
He significantly reduced his strikeout rate, nearly doubled his walk rate and hasn't looked overwhelmed at all by Triple-A pitching. Naylor could provide a welcome boost behind the plate for the Guardians, whose catchers rank 25th in the majors in OPS as a group. He is also in the midst of one of his best stretches at Triple-A, going 10-for-29 (.345) on an eight-game hitting streak.
Rowan Kavner covers the Dodgers and NL West for FOX Sports. He previously was the Dodgers' editor of digital and print publications. Follow him on Twitter at @RowanKavner.
---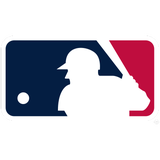 Get more from Major League Baseball Follow your favorites to get information about games, news and more.
---
---
Source: FOX Sports