Juan Soto, Casey Schmitt headline Ben Verlander's latest MLB team of the week
---
It's Monday, so you know what that means: It's time to unveil my team of the week!
This was another intriguing week in MLB. A couple of players who just began their major league career in the last couple of weeks are playing well right out of the gate while a superstar is regaining his form.
Catcher: Will Smith, Los Angeles Dodgers — .421 batting average, two home runs, five RBIs, 1.320 OPS
This iteration of the series features a few players who have never made team of the week. But let's start this with one who certainly has, because he's one of the best catchers in baseball. A .421 batting average, two homers and an OPS north of 1.300, that will get you on team of the week any week.
First base: Anthony Rizzo, New York Yankees — .444 batting average, three home runs, six RBIs, 1.346 OPS
What a week for Anthony Rizzo. The Yankees really needed him and his production with Aaron Judge out of the lineup. Aaron Judge came back and they still need him and his production. He's been vital for this Yankees lineup that has been, at many times throughout the season, rather sluggish.
Second base: Christopher Morel, Chicago Cubs — .412 batting average, two home runs, five RBIs, 1.235 OPS
A new call-up! Morel just arrived and he's already hitting .412 with two home runs and five RBIs. He hit another home run on Sunday that isn't included in that stat line because as many of you know, team of the week goes from Sunday to Saturday. So, that'll be counted toward next week. First week up, team of the week. Heck of a start!
Third base: Nolan Arenado, St. Louis Cardinals — .318 batting average, two home runs, five RBIs
It was a tough stretch for Nolan Arenado to start the season. I don't think anyone has any doubts that he's going to snap out of it. This week seems to be the start of him snapping out of it. Another good week. Last year, he was in that MVP conversation. This is the player he is. It's good to see him back on this list.
Shortstop: Casey Schmitt, San Francisco Giants — .550 batting average, two home runs, five RBIs, 1.550 OPS
I've been excited to get to this one. Casey Schmitt has been one of the best stories in Major League Baseball this season. He was sitting in a movie theater watching "Guardians of the Galaxy 3" when his call-up happened, so he missed the call. He came up and hit a homer in his first game in the big leagues. His family was going nuts in the stands.
But it wasn't just that moment. It's been the entire week. He's hit .550 with two home runs during the week. A great story.
Outfield: Dominic Fletcher, Arizona Diamondbacks — .500 batting average, two home runs, 11 RBIs, 1.476 OPS
This is also a newbie to the list. Dominic Fletcher, the brother of David Fletcher, by the way, came up and immediately bats .500 with two home runs with 11 RBIs plus an OPS of almost 1.500. This is a guy that's been dominant and the stretch he's on right now has continued and he's someone that's more than deserving to be on this list.
Outfield: Luis Robert Jr., Chicago White Sox — .375 batting average, two home runs, eight RBIs, 1.278 OPS
Lu Bob! Ever since that play where he was running down the line and got a lot of flak for not running it out — and deservedly so — he's really turned around his season. The week after that he was great. This prior week he was obviously great. He had three straight games with a homer. He's hit some moonshots. Everything he's hit right now is hard. So, credit where credit's due. He got called out and a lot of players can go one way or another. You kind of backpedal and place blame elsewhere or you can look in the mirror and say, "I need to be better." Luis Robert looked in the mirror and decided, "I'm going to be the player everyone believes I can be."
Outfield: Juan Soto, San Diego Padres — .478 batting average, two home runs, 11 hits, 1.512 OPS
Everything I see with Soto leads me to believe that he's back. His approach at the plate is different. He's swinging more, which you want to see out of a slugger like Soto. Mechanics-wise he looks really good. Every ball the guy touches right now is launched. When everything is going well for him, he's in the discussion to be the best hitter in baseball. Right now, you can't say that because of his past year but he's getting back to that.
Designated Hitter: Salvador Perez, Kansas City Royals — .421 batting average, two home runs, 1.271 OPS
I just love this guy. I liked watching Salvy before he even came on our show and then when he came on the show he was so nice. We had such a great conversation. I saw him at the World Baseball Classic and went to go talk to him but he went out of his way to come over and thank me for having him on "Flippin' Bats." I'm a big fan and will forever be a big fan. So, to see him raking right now makes my heart happy.
Starting pitcher: Bryce Miller, Seattle Mariners — 2-0, zero earned runs, 13 innings pitched, eight strikeouts, five hits, one walk
It's tough to get much better than Bryce Miller's start to his career. He's been untouchable this season. He's the Mariners' No. 2 prospect coming up. In his first start, which doesn't count for this team of the week, he was dominant. In his last two starts, he's been unhittable. He's everything this Mariners rotation needed and more.
Relief pitcher: Felix Bautista, Baltimore Orioles — Three saves, zero earned runs, eight strikeouts, 4 ⅓ inning pitched
One of the two-headed monsters at the back end of the Orioles' bullpen. Look at that stat line; perfection. A lot of the talk on the Orioles' bullpen this offseason has surrounded Yennier Cano, because it should be. But Bautista and him are making the most underrated bullpen in the game of baseball. Another good week for Bautista.
Player of the week: Casey Schmitt
Just an unbelievable week! A .550 batting average, two home runs, five runs scored and five RBIs for him this week. But it's also the story for me. The call-up, the first game in the big leagues and hitting a home run in your first game in the big leagues. He had a perfect week. It's hard to get much better than the week Casey Schmitt had. This is a week he'll remember for the rest of his life.
FOLLOW
Follow your favorites to personalize your FOX Sports experience
---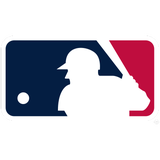 Get more from Major League Baseball Follow your favorites to get information about games, news and more
---
Source: FOX Sports