Lucas Giolito's career has seen monumental peaks and valleys. Is he headed up again?
---
GLENDALE, Ariz. — For a White Sox team desperately trying to get back on track after a wayward 2022 campaign, a lot will rest on the performance of Lucas Giolito. With free agency looming next offseason for the 28-year-old hurler, it's also a pivotal year for Giolito to rebound and re-assert himself as a frontline starter after a disappointing season of his own.
Fortunately, Giolito knows a thing or two about bouncing back.
After spending years as one of the game's most heralded pitching prospects, Giolito endured one of the harsher big-league reality checks in his first full MLB season: His 6.13 ERA ranked last among all qualified starting pitchers in 2018.
What happened next has been documented and re-told many times since, as Giolito spent the following winter completely overhauling his mechanics and arsenal in hopes of saving his career. The result? A strikeout rate doubled, an ERA nearly cut in half and a trip to the All-Star Game along the way. It wasn't just a bounce back — it was a full-blown breakout.
"That offseason before '19 was like, back completely against the wall," Giolito told FOX Sports. "I knew that if I didn't make some changes and get things going, I'd be out of this game. There was definitely a lot of pressure to make the changes so that I could just be serviceable at the big-league level."
In the years since, Giolito has established himself as one of the top right-handers in the American League. From 2019-2021, he ranked seventh among all MLB starting pitchers in fWAR and fifth in strikeouts. Heading into 2022, expectations were high for Giolito to continue his steady progression toward being a certified ace.
Instead, things went backward.
While his struggles weren't as pronounced as in 2018, Giolito's 4.90 ERA ranked 57th among 62 starting pitchers who threw at least 150 innings. The strikeouts were largely there, but preventing runs is still the name of the game no matter what the peripherals say. That Giolito managed to make 30 starts is a misleading representation of the physical challenges he faced over the course of the season. He hit the IL after his first start in April with an abdominal strain, then dealt with a bout of COVID-19 a few weeks later.
"I felt like that kind of sapped my energy in May and then I had this other sickness after that that was even worse," Giolito said. "That might have opened the door for me to really allow some bad mechanical habits to just continue to grow that I wasn't really able to break out of throughout the course of the year.
"I was pitching in survival mode a lot of the time."
Giolito missed only a few starts yet was constantly battling his own mechanics and suffering along the way. It can vary from pitcher to pitcher, but faulty mechanics are often far more challenging to solve in-season than they are in the offseason with the time and space to more thoroughly evaluate the issues.
"I was in such a bad spot, physically," he said. "I'd be in the video room every day, we'd be looking at stuff and it's like, 'we've got to do that, not that,' and I'd go out there and it just didn't want to go. Things didn't want to fire, and it was extremely frustrating."
For a pitcher seemingly entering his prime, Giolito's disappointing 2022 may have come as a surprise. However, it also fit the theme for the White Sox as a whole: a team with significant talent and promise that fell drastically short of expectations due to a vicious combination of injuries and underperformance. Beyond Dylan Cease's breakout and José Abreu's steady production, little else went definitively right for the South Siders. That may sound harsh for a team that finished 81-81, but underscores how high the ceiling was thought to be for the club entering last season.
These shortcomings motivated Giolito and other core members of the White Sox to come into camp focused squarely on getting the organization back on an ascendant track, led by new manager Pedro Grifol.
"Guys took what happened seriously last year," Giolito said. "Used that as fuel for the fire to get after it in the offseason. Now it's a matter of turning that into good performance."
The standard is much higher now than it was four years ago when a struggling Giolito and the White Sox were coming off a 100-loss campaign. In turn, Giolito attacked this past winter with a very different kind of bounceback in mind than the one he authored in 2019.
"I know myself better now than I knew myself then," he said. "I had already done the whole change everything approach, and it ended up working. This offseason was more just detecting what was going wrong for me, and then having a very regimented program to be able to correct it.
"It's just getting back to myself. But with a little bit more knowledge and focused work on certain areas like ankle stability and hip mobility, things like that — things that I didn't pay so much attention to when I was younger, but as you get older, these are things you learn about yourself and you really hone in on."
Without having to worry about making another start in a few days, Giolito finally had the time this past fall and winter to take a step back and solve his mechanical issues more methodically.
"At the beginning of the offseason I did a lot of work to assess where my delivery was at, like the way I was throwing the ball," he said. "And we found a number of areas where things weren't firing on time, things weren't firing correctly. And then I got to work on the most regimented type of throwing program I've ever had: plyo ball stuff, pre throwing, and post throwing type exercises, things like that. And I got to experience like, feeling everything kind of getting back into the right positions, everything's starting to fire correctly."
As is so common in spring training, much was made upon Giolito's arrival at Camelback Ranch in February of his remade physique. He told reporters he arrived at camp 35 pounds lighter than he did a year ago, prompting the expected refrains about the 6-foot-6 righty being in the best shape of his life. But the key to Giolito's offseason — and the reason he feels so confident entering 2023 — was something even simpler than anything involving his physical condition: communication.
One of the more quietly impactful elements of last winter's lengthy lockout was the restriction of dialogue between teams and players. Past generations of big leaguers would say goodbye to their teams at the end of the season and spend the offseason as far away from the game as possible, using spring training as the time to get back into playing shape. The modern ballplayer, however, generally stays in touch with their organization in the down months to discuss things they can improve upon and how best to implement such fixes during offseason training.
Not last year, though. Players could still work on things on their own, of course, but direct communication regarding workouts was prohibited throughout the duration of the lockout.
This time around, Giolito was able to stay connected with White Sox pitching coach Ethan Katz — who has helped him dating back to high school — and communicate his progress as the winter went on as he worked out primarily at a facility in Irvine, Calif. run by former pro pitcher Ryan Chapman.
"I worked very closely with Ethan," Giolito said. "He came out to LA for like a week and a half. And from Day 1, I got Ryan and Ethan on a text thread communicating so they could bounce ideas off each other on my behalf. Getting everyone together to just brainstorm and come up with the best plan."
Conversations throughout the winter also routinely included Chicago's head athletic trainer James Kruk, director of rehabilitation Brett Walker, and director of strength and conditioning Goldy Simmons.
"That was a big thing that was very helpful … that we didn't have the year before during the lockout."
Having everyone invested in Giolito's success in sync went a long way toward ensuring that the right adjustments were being made.
"It took a lot of time to develop the movements and all the things necessary to get things going correctly. And now I'm happy to say that things are back to moving correctly," Giolito said. "Not to say it's a finished product. There's still a lot of areas that I'm working on. And I'm happy to be here now in the care of our amazing medical and strength conditioning staff, to be able to now build out a program that's going to work through spring, through the season to maintain and continue to get all those things going."
In addition to refocusing his mechanics, Giolito also worked on reconnecting with a certain pitch that was once a trademark of his arsenal as a high-profile amateur pitcher.
"I had a plus curveball when I was younger, but I wasn't exactly pumping it in the strike zone all the time. I got to Double-A and then the big leagues where it's like, 'oh, they don't swing at curveballs you throw in the dirt every time. Got it.'"
As a result, Giolito has thrown only a handful of curveballs per game over the past few seasons, leaning much more heavily on his changeup and slider as primary secondary offerings.
Fortunately, one of Giolito's best friends and workout partners dating back to those amateur days is also one of the best pitchers in the league, thanks in part to a nasty curveball of his own: Atlanta Braves ace Max Fried.
"Max showed me how to grip a curveball a little bit better than I was gripping it," Giolito said. "He knows something about curveballs.
"I saw some immediate, really good results with that grip he showed me, so I've been riding with that. Now, I feel like it's a little bit more consistent. I have a good grip that I trust and I can just go out there and throw that thing and let it do its own thing, throw more around the strike zone so that it can actually be a true offering in the big leagues."
No matter the pitch mix, Giolito's upcoming campaign is a crucial one for both team and player. For the White Sox, any ambitions of returning to October almost certainly involve a return to All-Star form from Giolito. On an individual level, Giolito has a chance to enter free agency next winter as one of the youngest and most talented starting pitchers on the market.
But first, he'll have to bounce back — again.
Jordan Shusterman is half of @CespedesBBQ and a baseball writer for FOX Sports. He has covered baseball for his entire adult life, most notably for MLB.com, DAZN and The Ringer. He's a Mariners fan living in the Eastern Time Zone, which means he loves a good 10 p.m. first pitch. You can follow him on Twitter @j_shusterman_.
Read more:
---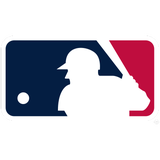 Get more from Major League Baseball Follow your favorites to get information about games, news and more
---
Source: FOX Sports