Marcus Stroman, Rafael Devers commit MLB's first pitch-clock violations
---
Chicago Cubs starting pitcher Marcus Stroman committed Major League Baseball's first pitch-clock violation in the third inning of Thursday's season opener against the Milwaukee Brewers.
Stroman took a long look at rookie Brice Turang leading off second base with no outs and Christian Yelich batting at Wrigley Field. Just as Stroman turned his attention back to Yelich, plate umpire Ron Kulpa called the violation. Kulpa pointed to his wrist in announcing the call, and the automatic ball made it a 2-2 count against Yelich. Stroman didn't argue.
Cubs-Brewers was the fourth of 15 games on Thursday's Opening Day. Early tilts pitting Giants vs. Yankees and Braves vs. Nationals made it into the late innings without any violations.
The much-discussed clock is meant to reduce the time between pitches. Pitchers have 15 seconds to throw a pitch after they receive the baseball on the mound with the bases empty, or 20 seconds to do so with runners on base. Players have 30 seconds to resume play between batters. Hitters must be in the batter's box and ready to hit with eight seconds left on the pitch clock.
A ball is added to the count if pitchers violate the clock, while a strike is added if hitters do so.
Later on Opening Day, Red Sox third baseman Rafael Devers became the first hitter to be called out for a pitch-clock violation. He stepped out of the batter's box and didn't get set in time when he stepped back in. A hitter needs to be back in the box before the clock hits eight seconds.
Devers' violation might have been crucial. Because there were already two strikes against him, Devers struck out as a result of the violation for the first out in the eighth inning. Boston scored three runs in the inning to cut Baltimore's lead to 10-7. The Orioles held off the Red Sox in the ninth inning, winning 10-9.
The clock is meant to reduce game times after the average length of MLB games peaked at three hours and 11 minutes in 2021 and remained long at three hours and six minutes last season. The average duration of 2023 spring-training games, with the pitch clock in effect, was two hours and 35 minutes — 26 minutes shorter than the duration of games in last year's spring training, per ESPN.
San Diego Padres star Manny Machado committed the first pitch-clock violation during spring training. There were one or two clock violations in a typical spring-training game, with the rate going down as the preseason progressed.
Players were overwhelmingly encouraged by the new rules rollout during the preseason. Other changes this year include bigger bases to improve player safety, plus limits on infield shifts and pitcher disengagements to encourage more action.
The Associated Press contributed to this report.
Read more:
FOLLOW
Follow your favorites to personalize your FOX Sports experience
---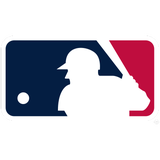 Get more from Major League Baseball Follow your favorites to get information about games, news and more
---
Source: FOX Sports