Minor league pitcher shades 'cheater' Tatis after home run; Tatis's mother responds
---
Fernando Tatis Jr. has yet to make his 2023 season debut with the San Diego Padres as he finishes up his 80-game suspension for performance-enhancing drug use dating back to last season. But he is already getting a taste of what he will likely face from opposing fans — and maybe even some opposing players — when the 24-year-old does return to the big leagues.
Tatis, currently on rehab in Triple-A El Paso so he is in playing shape when eligible to return, launched a towering home run off San Francisco Giants minor league pitcher Kade McClure on Wednesday, a highlight that quickly went viral among Padres fans. But McClure himself had a different way of framing Tatis's blast.
"cheater hits a homerun on a rehab assignment during a steroid suspension," McClure wrote in a since-deleted tweet. McClure was quoting a tweet from a San Diego sports anchor showing the home run with the caption, "Kade McClure will be telling people for year about the time he gave up an absolute nuke to Fernando Tatis Jr."
Padres fans flooded the replies to McClure's tweet in response, and Tatis's own mother, Maria Tatis, even responded on Instagram, saying, "A player with 7 years in minor league just wanted a minute of fame, that is the reason he use a super start [sic] player name to obtain visibility"
Despite Tatis clearly enjoying his trot around the bases, McClure claimed that his response to the home run highlight was due to his "sarcastic nature."
"I got got," McClure told Sports Illustrated. "I've given up a few homers in my life. I've lost more sleep over other ones."
On the latest episode of "Flippin' Bats," FOX Sports MLB analyst Ben Verlander chastised McClure for his comment.
"You probably shouldn't be going on Twitter after giving up a home run to a generational talent and complaining," Verlander said. "Just laugh about it and move along. What are you doing?"
Verlander's co-host Alex Curry, however, understood where McClure was coming from.
"Now people know his name. Now people are talking about him, someone who has spent seven years in the minors. I don't think it's right, but I see what he's doing. … No press is bad press in the mind of some people."
[Kris Bryant is healthy again. Can he regain his All-Star form in Colorado?]
McClure has technically spent six seasons in the minors due to the cancelation of the 2020 minor league season. He has a 4.07 ERA in his professional career and has never reached the major leagues.
However, both Verlander and Curry believed McClure's tweet did not warrant a response from Maria Tatis.
"You're Fernando Tatis Jr., you're a superstar, you're a generational talent," Verlander said. "He made a bajillion dollars with his [14-year, $340 million] contract [extension], his mom doesn't need to be getting in the middle of this."
"There is a reason your son is playing in the minors right now and not in the big leagues," Curry said. "There is no need to add fuel to this fire. What are you doing? Yes, he is in the minors because he got caught cheating. Don't put more attention [on] why your son is playing in the minors right now."
Tatis missed the entire 2022 season due to wrist and shoulder injuries in addition to the suspension. In 2021, his first full 162-game major league season due to the coronavirus pandemic-caused shortening of the 2020 season, he hit for a .282/.364/.611 slash line in 130 games and finished third in National League MVP voting.
Read more:
FOLLOW
Follow your favorites to personalize your FOX Sports experience
---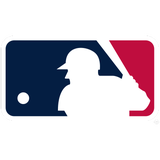 Get more from Major League Baseball Follow your favorites to get information about games, news and more
---
Source: FOX Sports