MLB 26-and-under power rankings: No. 27 New York Mets
---
FOX Sports' 26-and-under power rankings are a new spin on the classic prospect rankings. Yes, prospects are important, but with all the game-changing young talent already in the bigs, farm systems alone can't tell the whole story. So we're diving deep into every single MLB club, ranking them all by the players in an organization entering their age-26 season or younger — from the bigs to the farm. Each weekday through March 24, we'll count down from last to first.
No. 27 New York Mets
26-and-under total score: 12 (out of 30)
Steve Cohen, the billionaire Mets owner, is set on winning the World Series within the first five years of his ownership. Now, in his third year at the helm, his deep pockets got the Mets the highest payroll in MLB with real expectations of ending their 37-year championship drought. But Cohen and the Mets know, in order to be annual contenders, they need a farm system that's consistently pushing out talent and fleshing out the big-league roster. With a minor-league system that features promising about-to-graduate prospect hitters and no talented young pitching to speak of, the Mets still have a lot of work to do before they rise up these rankings.
"I inherited a farm system that was hollowed out and I've been investing in the farm system," Cohen recently told Mets radio broadcaster Howie Rose. "I've been investing in technologies, investing in personnel, and trying to drive the farm system to where it needs to go."
Big-league position players: 6 (out of 10)
This is where all the optimism lies in the Amazins' minor leagues. The Mets' farm system features a hitter-heavy prospect group with MLB Pipeline's No. 1 overall prospect, catcher Francisco Álvarez, leading the pack. Behind him is third baseman Brett Baty, who is ranked second overall in the organization and 18th overall in MLB Pipeline. Alvarez and Baty both made their big-league debuts last season, albeit briefly, and both are expected to compete in the majors at some point in 2023.
Largely due to the talent and optimism enveloping Alvarez and Baty, analysts will typically rank the Mets' farm system somewhere in the middle of the league. But, while both hitters have exciting potential, we still don't know how impactful they can actually be at the major-league level.
Throw in infielders Ronny Mauricio and Mark Vientos, respectively ranked sixth and seventh among Mets prospects, and the club boasts a promising group of young hitters. Alvarez, Baty, Vientos and Mauricio comprise major-league-ready bats that are saving the Mets from dropping too far down our team talent rankings. But once that group graduates into the big leagues, the Mets are left with prospect hitters who are not expected to debut for at least another 2-3 years.
What's striking here is, other than the prospects mentioned above, the Mets have no other young hitters (age 26 or younger) on the active roster or at the major-league-ready level. Even though the Mets' batch of young hitting talent is comparable to that of the Yankees and Phillies, those other clubs have players with more of a proven track record in the big leagues. Whereas the Mets boast a lineup with an average age of 31.
Prospect position players: 4 (out of 5)
Both of the Mets' first-round picks last year, catcher Kevin Parada (No. 3 Mets prospect and No. 37 in MLB overall) and shortstop Jett Williams (No. 5 Mets prospect), have high floors and potentially high ceilings. Parada and Williams are expected to develop above average power and both were considered two of the best talents available in the 2022 draft.
With shortstop Francisco Lindor blocking Williams' path for at least the next several years, it's possible he could switch to a different position or be used as a trade chip. Either way, Williams is already shaping up to be a valuable prospect who is helping boost the prospect-hitting portion of the Mets' rankings. Another name to watch in this section is outfielder Alex Ramirez, who could debut as soon as next year. The Mets' current outfield is lacking long-term options beyond Brandon Nimmo, which should give Ramirez a solid platform to impress the organization. With Nimmo taking over center field full time, the Mets would prefer if Ramirez filled out his 6-foot-3, 170-pound frame and developed a stronger arm to potentially play right field.
Big-league pitchers: 1 (out of 10)
There's just no denying it: The Mets are deeply lacking future arms, let alone a future ace.
"I'd love to develop some pitching," Cohen recently told ESPN. "Pitching's really expensive. And I don't know why we can't. Other people can. At some point we will."
There are just so few names to discuss, particularly at the major-league level but also within the minors. The situation is partly due to the product of a series of trades that dealt away arms like JT Ginn, Simeon Woods Richardson and Adam Oller, as well as failing to sign first-round right-hander Kumar Rocker after planning their entire 2021 draft around him.
Prospect pitchers: 1 (out of 5)
The Mets took another hit in their prospect pitching department last month when right-hander Matt Allan underwent UCL revision surgery, with a recovery time that will see him sidelined until at least 2024. Allan also underwent Tommy John surgery in 2021, so the latest procedure was another brutal setback for the Mets' No. 10 prospect.
While there's warranted excitement surrounding the Mets' young and prospect position players, the club is lacking that level of upside on the mound. The focus will have to be on finding arms in the minors who can be remotely useful, like right-handers Blade Tidwell, Calvin Zeigler and Dominic Hamel. Of that trio, Tidwell, ranked No. 8 overall in their farm system, is intriguing for his ability to light up radar guns. The Mets' 2022 second-round pick (52nd overall) has a fastball that tops out at 99 mph with a full array of secondary pitches. Hamel was named the organization's pitcher of the year in 2022, posting a 3.25 ERA and registering 145 strikeouts across 119 innings.
But this small batch of pitching prospects still needs plenty of development, and it's futile to forecast exactly how they'll pan out.
Epilogue
The Mets' farm system leans heavily on the expected greatness of Alvarez and Baty. But when those two graduate into the big leagues for good, the organization could be void of hitting prospects and figure to drop significantly in rankings. If we were grading MLB organizations by their talent over the age of 26, the Mets would be on the top end. There's still plenty to look forward to in the here and now, of course, with Lindor, Pete Alonso, Jeff McNeil and Nimmo leading the pack of established hitters in and around their age-30 seasons, not to mention the one-two punch of Max Scherzer and Justin Verlander quarterbacking the rotation.
Mets fans certainly have reason for optimism with their owner passionate about investing in the minor leagues with a long-term vision to boot. Cohen, a lifelong Mets fan, has the acumen, drive and resources to improve the farm system. Patience will be key in the slow and steady progress that will help the Mets create sustained success.
"It'd be great to get the payroll to the point where I don't have to pay tax anymore," Cohen told ESPN. "That's the goal. If we do our job and develop a farm system and get a nice, sustainable pipeline going, we should be able to accomplish that."
Deesha Thosar is an MLB writer for FOX Sports. She previously covered the Mets as a beat reporter for the New York Daily News. Follow her on Twitter at @DeeshaThosar.
More Baseball from FOX Sports:
Super Bowl coverage:
---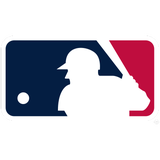 Get more from Major League Baseball Follow your favorites to get information about games, news and more
---
---
Source: FOX Sports