MLB 26-and-under power rankings: No. 8 Tampa Bay Rays
---
Everyone wants to be the Rays. Ask any rebuilding small-market general manager around the game about their plans and eventually they'll wax poetic about Tampa's sustainable scouting-and-development juggernaut.
Multiple things are true with the Rays. Their ability to churn out big-league contributors year after year on a scrooge payroll is downright remarkable, but their unwillingness to spend has undoubtedly stunted their ceiling in the postseason. You can laud the front office for their savvy while simultaneously critiquing ownership's frugal approach to team-building.
The whole operation relies heavily on a constant influx of young talent onto the big league roster. So it's no surprise that Tampa ranks quite highly on our young talent rankings.
Let's dive in.
Young Hitters
Only a freak hand injury kept Wander Franco from a full-fledged breakout last season. The former über-prospect broke a hamate on a "simple swing" in July that put him on the shelf for two months. But over that injury-riddled truncated 83 game sample, the now-22-year-old Franco was as dynamic as advertised.
"El Patrón" was on a 5 bWAR pace in 2022, which would have placed him just above Trea Turner on the shortstop leaderboard. Steven Kwan and Luis Arraez were the only big leaguers to strike out less often than Franco, and neither of those guys have an above average glove at shortstop or offer 25-homer potential. Also, neither of them were born after iTunes launched.
Those qualities, despite a lack of true light-tower power, show why Franco was such a highly-touted prospect and why the Rays, famously one of MLB's stingiest and ruthlessly efficient organizations, backed up the brinks truck for this guy and extended him until 2033.
If he stays healthy, he'll be an All-Star. Did I mention that he's only two months older than Anthony Volpe and younger than Willow Smith?
Tampa got third-baseman Issac Paredes from Detroit in exchange for Austin Meadows in a classic Rays-style snatch and grab. As a 23 year old, Paredes played near-elite defense at the hot corner, rarely whiffed or chased, walked a lot and cracked 20 homers (all pull-side) in just 381 dish-trips. He's a legit down-lineup starter on a good team and the perfect Ray.
But while Paredes shined, fellow youngin' Josh Lowe struggled in his first taste of The Show. The 25-year-old outfielder has a tantalizing cabinet of tools, but punched out a stingray-tank load in nearly 200 MLB plate appearances last year, while offering solid, though unspectacular defense in centerfield despite near-elite foot speed. The real bugaboo was Lowe's zone contact rate (quite literally the percentage of pitches in the zone that he made contact with) which ranked in the bottom 15 league-wide near guys like Brett Phillips, Jo Adell and Keston Hiura. That concerning tendency to swing through strikes, elevated heaters in particular, could anchor Lowe's productivity moving forward unless he can make the necessary adjustments.
Jonathan Aranda had a 32-game big-league espresso shot last year, but didn't really showcase the hitting ability that made him a promising prospect. Scouts agree that he's a true cinderblock-hands defender, but also mostly agree that Aranda will rake like he has in the minors (he's a career .298/.377/.452 down there). Best deployed at DH, Aranda moves like Nolan Gorman, Dan Uggla, or late-career Mike Moustakas, but should hit enough that it won't matter.
René Pinto should get some run this year behind the Tropicana Field dish. He's an offense-oriented back-up catcher who didn't hit enough in 2022 to make the team out of camp this year, but will be up at some point.
Young Pitchers
Shane McClanahan started the All-Star game for the American League. Think about how dominant you have to be (1.71 ERA in 18 pre ASG starts) to start the Midsummer Classic over the likes of Gerrit Cole, Justin Verlander and Shohei Ohtani. And though the flame-throwing lefty tailed off a bit down the stretch (4.20 ERA in 10 starts post-ASG), 2022 was a legitimate breakout for one of the game's most exhilarating arms.
MLB All-Star Game: Tampa Bay Rays' Shane McClanahan on pitching in ASG & MLB journey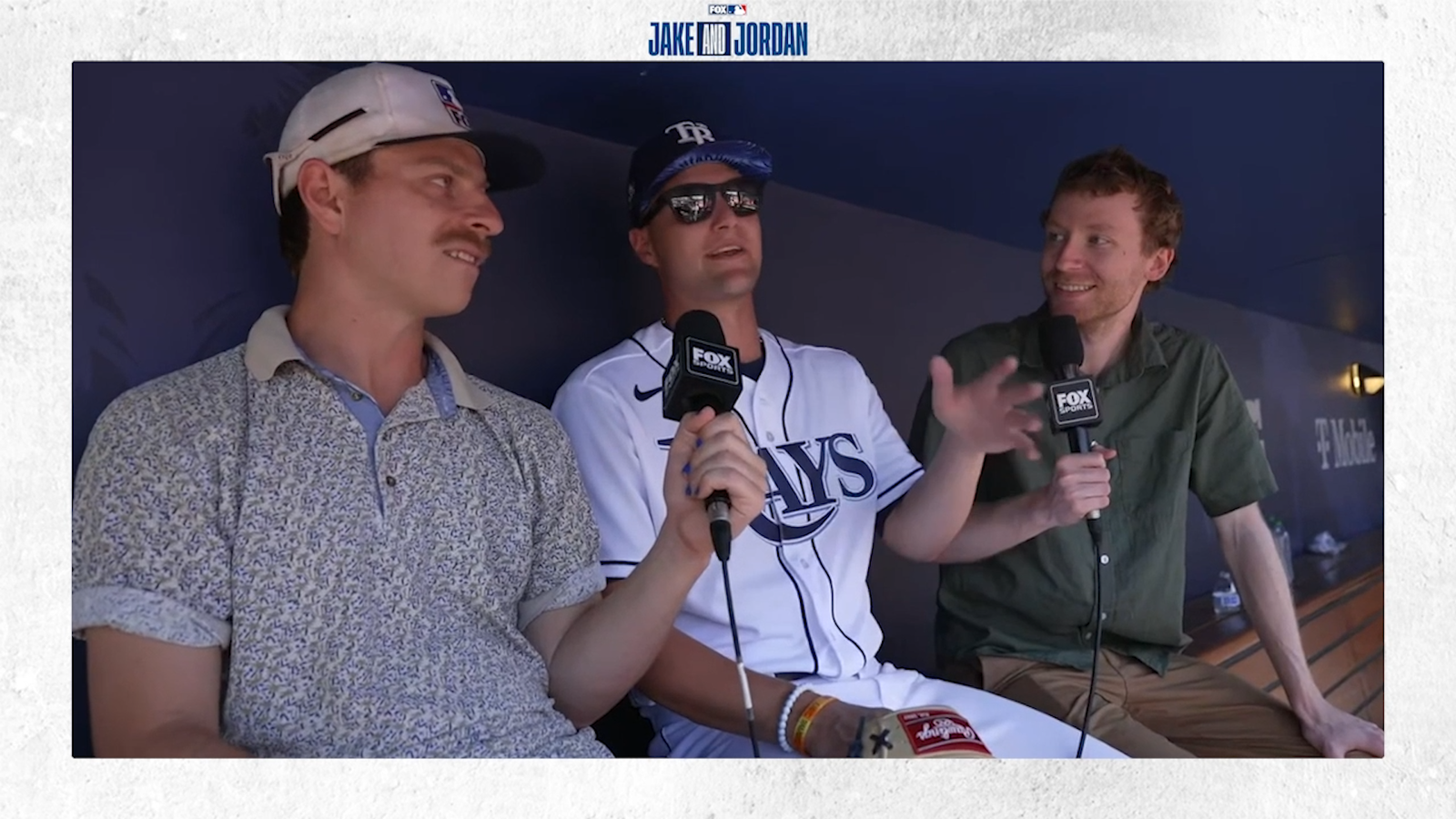 Jake Mintz & Jordan Shusterman interview Tampa Bay Rays pitcher Shane McClanahan before he takes the field as the American League starting pitcher in the MLB All-Star Game.
Considering his late-summer schneid and general injury history, there are still legitimate concerns about McClanahan's durability over a full six-month season. But those are first-world problems. This is a soul-snatching starter when he's healthy and humming.
The other Shane, Shane Baz, had a much rougher 2022. After a scintillating debut at the end of '21, the eclectic Texan looked primed for a breakout. Instead, he got caught by the Tommy John monster, undergoing UCL surgery in September that will keep him out for all of '23. Hopefully he recovers on a normal timetable and is back in the rotation a year from now.
Luis Patiño, Tampa's big prize in the Blake Snell swap with San Diego, has experienced a similarly tumultuous start to his MLB life. Still only 23, the Colombian righty has thrown 114 2/3 blah innings across three MLB seasons and, most concerningly, has seen his fastball velocity dip three whole miles an hour since his debut in 2020. There have been some shoulder issues along the way and you'd imagine the Rays are getting closer to putting Patiño in the bullpen fulltime to see if simplifying his pitch mix unlocks his immense potential.
Prospect Hitters
Curtis Mead is a 22 year old Australian bopper the Rays pilfered from the Phillies for fringe big league hurler Cristopher Sánchez back in 2019. Since then, Mead has blossomed into a likely impact hitter with legit power and outstanding timing. Scouts aren't quite sure where he best fits defensively — he's played mostly third base and Paredes probably has that locked down for a while — so a move to an outfield corner may come soon. A slide down the defensive spectrum would put pressure on the bat, but the young Aussie looks like a legit, legit rake-smith.
Did someone say "legit rake-smith?" Kyle Manzardo is a Vinnie Pasquantino-style fast-moving first-baseman with outstanding swing decisions and natural hitting ability. The power isn't what you'd expect from a first-baseman (only five bombs in the minors last year), but he still posted a 148 wRC+ with a ton of walks. He's not on the 40-man roster yet, but could force his way to the big leagues with a strong showing in Triple-A to start the year.
Behind those two, Greg Jones and Carson Williams are a pair of extremely talented shortstops with raw tools galore and hit tool concerns who need more seasoning in the minors. Kameron Misner was Tampa's return for Joey Wendle and looks like a slower version of Josh Lowe with more game power, but maybe he can patch up some holes in the swing.
And because this is the Rays, there are a lot of interesting names in the lower minors that you don't need to learn about yet. We'll fill you in on a need-to-know basis.
Prospect Pitching
Taj Bradley looks like the next great Tampa pitching prospect. A 2018 fifth rounder from a Georgia High School, the 6-2 righty has benefited from the Rays' slow-roasting approach to high school starters. As one of the youngest pitchers above A-Ball, Bradley posted one of the best K/BB rates in the entire minor leagues in 133 1/3 innings, a huge number that only strengthened the industry's confidence that he could become one of the game's most durable hurlers. Bradley has a fantastic heater-slider combo and great command that should allow him to debut in Tampa's MLB rotation at some point this season as a 22 year old.
Predictably, the Rays have a nice group of MLB-ready or near-ready relievers who will soon be making Yankees fans pull their hair out. Here is a non-comprehensive list:
Colby White missed all of '22 recovering from TJ, but has an elite fastball that should feature in the big league 'pen this year. He put together one of the greatest minor-league relief seasons ever in 2021 (104 Ks in 62 1/3 with a 1.44 ERA across four (!) levels)), the last time we saw him on a mound. Tampa snagged Kevin Kelly, a sidewinding ground-ball machine, from Cleveland in the Rule-5 and should stick. Josh Roberson throws fuego, but walked 7.4 per nine last year. Trevor Brigden is a 27 year old Canadian with huge hair who had incredible numbers last year in Double-A and Triple-A, but sits around 90 mph and isn't on the 40 man.
Summary
No team in baseball is more reliant on young (see: cheap) talent than the Rays. Tampa's MO is to flip "expensive" arbitration eligible players for undervalued prospects or pre-arb big leaguers, a strategy they've mastered to perpetual 87-win success. So unlike other contending teams, the Rays are constantly restocking their system with talent through trade; a huge reason why this farm system never experiences a fall-off.
With Franco under contract through 2033, Tampa has the franchise superstar hitter it has lacked since Evan Longoria. And while there aren't any other obvious All-Stars in the lineup, this organization is so good at finding supplementary pieces that it shouldn't matter. These are the Rays, same as ever.
Jake Mintz, the louder half of @CespedesBBQ is a baseball writer for FOX Sports. He played college baseball, poorly at first, then very well, very briefly. Jake lives in New York City where he coaches Little League and rides his bike, sometimes at the same time. Follow him on Twitter at @Jake_Mintz.
Top stories from FOX Sports:
FOLLOW
Follow your favorites to personalize your FOX Sports experience
---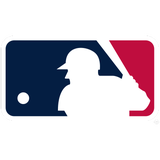 Get more from Major League Baseball Follow your favorites to get information about games, news and more
---
Source: FOX Sports