MLB season preview: One burning question for all 30 teams
---
Finally, the long offseason and inconsequential spring training games are behind us. We're just one sleep away from Opening Day baseball. This time of year is full of sky-high expectations, but there are ultimately lots of unknowns. So much has to go right for all 30 clubs to reach their goals.
Let's take a look at one burning question for each MLB team heading into the new season.
AL EAST
New York Yankees: Can Anthony Volpe flourish in his rookie season as starting shortstop?
The 21-year-old kid from New Jersey who grew up playing baseball with his dad in Manhattan has already forced himself onto the Yankees' big-league roster; now he will try to hold onto that starting shortstop role for the long haul. Volpe will undoubtedly go through slips and surges in his rookie season, and the focus will be on how he responds to those moments of adversity. If Volpe can shrug off an 0-for-4 day at the plate and rebound quickly while staying consistently solid on the dirt, the Yankees will have little to worry about with their potential franchise shortstop.
Boston Red Sox: Can Chris Sale stay healthy for a full season?
For the first time since 2019, Sale is breaking camp instead of staying idle on the injured list. After enjoying seven straight All-Star seasons from 2012-2018, Sale has a lot to prove this year — mainly regarding his health. The veteran southpaw was limited to just 48.1 innings pitched across the past two seasons due to injuries. Boston's path to contention relies heavily on Sale taking the mound every fifth day and, of course, pitching effectively. He's slated to start the second game of the season against the Orioles on Saturday at Fenway.
Baltimore Orioles: Can their young stars carry them to contention and will the front office supplement that talent?
The front office made it clear this winter, when top brass made few outside additions, that the organization will rely on its young stars to build off last year's 83-win season. That's a lot of pressure for guys like Adley Rutschman, Gunnar Henderson, Ryan Mountcastle and Kyle Stowers. If the Orioles are an AL wild-card contender, they will also need support from the front office at the trade deadline to push the team over the edge. Baltimore has an outrageous depth of upper level hitting prospects that it could trade for an immediate impact arm to help supplement that talent from its young roster.
Toronto Blue Jays: Can the new-look club stay consistent enough to grab the division title?
The Blue Jays have had their eyes on the AL East title for a few years, but they haven't been able to grab it since 2015. This year, Toronto goes into the season with a far more balanced roster in hopes of making that leap, but it will largely rely on a strong starting rotation to potentially collect more wins than the division-favorite Yankees. Alek Manoah, Kevin Gausman, Chris Bassitt, José Berrios and Yusei Kikuchi will attempt to do the heavy lifting.
Tampa Bay Rays: Can they carry their regular-season momentum into a long postseason run?
The Rays went out with a whimper last October, falling to the Cleveland Guardians in the AL wild-card series with an offense that became invisible down the stretch. The key for the Rays — a solid team that is equipped with desired depth and a manager in Kevin Cash who knows how to use the strengths of his roster — will be to stay healthy and save their best offensive moments for the playoffs. Tampa Bay has reached the postseason four years in a row and, with largely the same squad as last season, there's little reason to believe it won't contend again. But the bats will need to show up this time.
AL CENTRAL
Minnesota Twins: Can Carlos Correa silence lingering questions about his ankle?
The Twins will look to close the gap with the Guardians with Correa and Byron Buxton as key lineup pieces. This, of course, is in the aftermath of a wacky offseason that saw Correa agree to (much) bigger contracts with both the Giants and the Mets, only for each to fall through because of failed physicals. Any sign of injury from Correa will immediately trigger red flags about his ankle; more importantly, he must stay healthy for the Twins to have a shot at contention. If the Guardians' success last year was a fluke, Correa and Minnesota will have a path to claiming the division title.
Cleveland Guardians: Can Josh Bell be the answer for their lack of power?
The pesky Guardians surprised us all last year by winning 92 games and a division title before eventually pushing the Yankees to fives games in the ALDS. While their small-ball and contact-approach offense brought on impressive results, everyone not named José Ramírez struggled with power. Enter Bell, whom Cleveland acquired this offseason to help boost its slugging numbers and provide Ramírez with some much-needed protection. Cleveland's offense should be in good shape if Bell can repeat, or even come close to, his 37-homer season for the 2019 Pirates.
Kansas City Royals: Can the pitching staff take a positive step forward under different coaches?
New pitching coach Brian Sweeney, who joined from Cleveland, will look to overhaul Kansas City's lackluster pitching staff in hopes of setting up solid arms for the future. Sweeney will work with first-time manager Matt Quatraro to reverse the club's lousy 2022 numbers. The Royals had the league's third-worst strikeouts-per-nine-innings (7.57) ratio last year and second-worst walks per nine (3.74).
Detroit Tigers: Can they be better than last year?
Yes, it's a low bar. But after Detroit's 96 losses in 2022, also known as A.J. Hinch's worst career record as manager, we need to see better baseball all-around from the Tigers this year. The Tigers made no significant splashes on the trade or free-agency market this winter, so new president of baseball operations Scott Harris can see what he is dealing with internally before making any moves down the line. Look for bounce-back seasons from Javier Báez and Jonathan Schoop, for starters.
Chicago White Sox: Does Lucas Giolito spend his entire year in Chicago?
Giolito will become a free agent following the 2023 season and the White Sox have eyes on the World Series, but the club should know by midsummer whether it will fall short or approach that goal. If Giolito bounces back from his 4.90 ERA season and pitches effectively and Chicago is still struggling to put up wins, the right-hander could be on the trading block heading into the July 31 deadline. It will be interesting to see how his season shakes out and how much that will impact the Sox's expectations.
AL WEST:
Houston Astros: Can José Abreu hit the ground running?
The Astros' latest offensive addition almost negates the fact that they let ace Justin Verlander walk away to the Mets in free agency. Abreu's presence in Houston's lineup will only make the defending champions more of a threat, as bizarre as that may be to believe. But with José Altuve out several weeks to start the season, the pressure will be on a 36-year-old Abreu to demonstrate the power he'd always displayed with the White Sox prior to 2022. The Astros made it clear with their championship run that they are looking to solidify a dynasty, and for the most part they have the pieces and depth in place to do it.
Los Angeles Angels: Is this Shohei Ohtani's final season in Anaheim?
We're all thinking it, and it will be on our minds for the majority of the season as the two-way star enters his walk year. Ohtani has made it clear he wants to win, but it's becoming increasingly unlikely that he'll do so with the MLB team he chose upon leaving Japan. The Angels did add some infield depth pieces to supplement the talent of Ohtani and Mike Trout, but it will take a healthy and above-average year from the entire roster to have any shot at contention.
Oakland Athletics: Can the inexperienced offense rebound from last year's results?
Coming off a 102-loss season, the focus continues to be on the A's young talent and how well that group adjusts to the big leagues. Oakland added some veterans to the lineup — Jesús Aguilar, Aledmys Díaz and Jace Peterson — to help offset the overall youth of the offense, which should certainly help. But last season's results were ugly. The A's finished last year with baseball's worst slugging percentage (.346), on-base percentage (.281) and batting average (.216), as the organization continued its rebuild.
Texas Rangers: Can Jacob deGrom have a Cy Young season?
The change of scenery should work wonders on deGrom after he walked away from the Mets and joined the Rangers on a five-year, $185 million contract. It's actually bold to predict that deGrom won't miss a single start in 2023 after his red-flag arm injuries these past few years. But when he has been able to stay on the mound, he's been the best pitcher in baseball. If he can curb his maladies, both minor and major, there's no reason to believe deGrom won't be in the Cy Young conversation come September.
Seattle Mariners: Will this be the year Jarred Kelenic breaks out?
Having a hot Kelenic bat would do wonders for a Mariners lineup led by Julio Rodríguez and backed by new additions Kolten Wong and Teoscar Hernández. Kelenic has a 66 OPS+ across 558 major-league plate appearances over these past couple of years. But FanGraphs predicts that Kelenic will record a 105 wRC+ and above-average production. The former first-round draft pick has so much to prove, and this could finally be the year that he makes that jump.
NL EAST
New York Mets: Can they overcome the huge loss of Edwin Díaz?
It's no small thing to replace the pitcher who had the highest putaway percentage on a single pitch type (Díaz's slider, 38.4%) in the majors last year. Díaz was also the reason the Mets boasted the best strikeouts-per-nine ratio (9.79) in MLB. But replace, they must. Díaz is expected to be out for the entirety of the 2023 season and the Mets' next-best option is veteran reliever David Robertson, who also has experience closing games for the Yankees in a post-Mariano Rivera world. Robertson, 37, must stay healthy and effective, but either way our eyes will be on the Mets' ninth innings in high-leverage situations.
Atlanta Braves: Can they replicate a 101-win season without Dansby Swanson?
Letting Swanson walk to the Cubs rather than signing him long term remains a head-scratcher as Atlanta opens the 2023 season. That decision became even more puzzling when the expected shortstop replacement, rookie Vaughn Grissom, was optioned to Triple-A this spring. The Braves will roll with Orlando Arcia at short and hope for monster seasons from Ronald Acuña Jr., Austin Riley, Ozzie Albies and others to remain in the three-dog fight for the NL East title.
Philadelphia Phillies: Can Trea Turner stabilize the offense while Bryce Harper heals?
Harper underwent Tommy John surgery after the World Series and is not expected back in the lineup until the second half of the Phillies' season. Until then, newest addition Turner will look to carry his five-homer World Baseball Classic momentum to the regular season this week. The Phillies will try to defend the NL championship without the injured Rhys Hoskins and with a stacked offense that is bound to build off last year's postseason run. The on-paper talent is obvious, but the Phillies will need to stay healthy to achieve it.
Washington Nationals: Can CJ Abrams show flashes of being a franchise shortstop?
Abrams will enter his first full season with the Nats in 2023 and there's a lot riding on his performance. In Washington as part of the trade that sent Juan Soto to the Padres, Abrams has already turned heads with his leather in his 44-game stint with the Nats last season. The 22-year-old's combination of speed and bat-to-ball skills has the Nats excited about his dynamic presence in the lineup and on the diamond.
Miami Marlins: In a stacked division, can the young rotation shut down opposing offenses?
The still win-now Marlins rely on their pitching, and there's no better arm to carry the club than reigning NL Cy Young winner Sandy Alcántara. If the rest of the young starters can pick Alcántara's brain and replicate some of his talent, the Marlins rotation could be trouble for the rest of the division. Miami still needs a significant boost from the offense, which a healthy Jazz Chisholm should provide, but the pitching staff will be the part of its roster that shines.
NL CENTRAL:
Cincinnati Reds: Can they see signs of hope in another rebuilding year?
The Reds were one of four teams that finished 2022 with 100 or more losses, and they will look to progress from that painful number this year. Another distressing number was the amount of players they used: a team-record 66. Due to injuries, the Reds exposed their lack of major-league-ready talent and depth in a lost season that was evident from the get-go. Cincinnati will hope for a better start than its 3-22 opening record while relying on possible bounce-back seasons from guys like Jonathan India and Alexis Díaz.
Milwaukee Brewers: Is this the year for a Christian Yelich comeback?
Yelich could be Milwaukee's X-factor this year after recent dips in production from the MVP-caliber outfielder. The Brewers missed the playoffs by only one game last year — their first postseason absence since 2017 — and they're eager to make it back to October baseball again with their core intact. Yelich, at 31 years old, could be the difference for them this year, no matter how unfair it is that we'll always compare his run production to his incredible 2018 and '19 seasons.
St. Louis Cardinals: Will the rotation hold up over the long season?
The Nolan Arenado and Paul Goldscmidt-led Cardinals are automatic World Series contenders, but it's their starting rotation that could derail those plans. Adam Wainwright, sidelined with a groin injury to open the season, plans to coach the other arms, particularly lefties Steven Matz and Jordan Montgomery, in hopes of keeping that rotation on track. But Jack Flaherty and Miles Mikolas need to deliver more ace promise than potential.
Pittsburgh Pirates: Will Bryan Reynolds remain a Pirate long term?
The Pirates are reportedly trying to sign Reynolds to a long-term deal that he believes is fair, months after it was made public that the outfielder wanted to be traded. Now, it seems Reynolds has shifted his tune and wants to sign an extension before Opening Day. If not, the focus will be on Reynolds throughout the year and how much he could help a contender seeking an outfielder with a career 127 OPS+ come the trade deadline.
Chicago Cubs: Can the offseason additions put them over the edge?
A trio of World Series winners in Cody Bellinger, Dansby Swanson and Trey Mancini joined the Cubs this winter. Chicago hopes that experience and leadership will blend nicely with their young hitters like 2022 breakout star Nico Hoerner and right fielder Seiya Suzuki, who has yet to realize his potential. The Cubs believe their 2023 roster is built to contend, but there are a lot of what ifs with the plan they have in place, particularly offensively.
NL WEST:
Los Angeles Dodgers: No longer division favorites, can they still compete for the World Series?
The Dodgers didn't do anything significant this offseason besides add Noah Syndergaard and J.D. Martinez and watch as key contributors Trea Turner and Justin Turner found new homes. They'll continue to ride the likes of Freddie Freeman, Mookie Betts, Julio Urías, Clayton Kershaw and others. But it's possible they take a step back in run production this year with a new-look lineup. While 111 wins looks unattainable, this should still be a playoff team.
San Diego Padres: Will they finally win the division?
The Pads have not won the West since 2006, but none of their rosters looked like the one they carry into 2023. Manny Machado, Juan Soto, Xander Bogaerts and Fernando Tatís Jr. headline a loaded San Diego lineup. Yu Darvish, Joe Musgrove and Blake Snell lead the rotation. And Josh Hader, capable of being the best reliever in baseball, leads the bullpen. The 2023 Padres are scary and they have all the pieces to not only win the division but the NL pennant and, perhaps, the World Series. The first step is ensuring the Dodgers are the second-best team in the division.
Colorado Rockies: Can Kris Bryant stay healthy and flourish at Coors Field?
We're still waiting for Bryant to crush a Coors Field home run after injuries limited him to 42 games last year. All five of his 2022 home runs came on the road, which nobody would've predicted when he signed that puzzling seven-year, $182 million contract with Colorado. Bryant is seven years removed from his MVP season with the Cubs, but he remains the only bright star in the Rockies' unremarkable lineup.
Arizona Diamondbacks: Can the next wave of prospects make legitimate impacts in the majors?
D-backs general manager Mike Hazen is all too ready to forget about the club's last few years of constant disappointment, and he thinks this is the season their next wave of prospects start to excel at the major-league level. Keep an eye on Corbin Carroll, Alek Thomas and Jake McCarthy to provide early offensive excitement for Arizona.
San Francisco Giants: How does Michael Conforto fare after a full season sidelined?
Let's be honest, there's not much pop coming from this Giants lineup other than imports Conforto and Mitch Haniger. After failing to sign Aaron Judge and Correa this offseason, the Giants will turn to their newest additions to help stabilize the lineup. Conforto and his career 124 OPS+ will be back in the box in 2023 after missing last season due to injury. If Conforto excels in the Bay and the Giants are out of contention by July, the outfielder could become a solid trade chip at the deadline.
Deesha Thosar is an MLB writer for FOX Sports. She previously covered the Mets as a beat reporter for the New York Daily News. Follow her on Twitter at @DeeshaThosar.
Read more:
FOLLOW
Follow your favorites to personalize your FOX Sports experience
---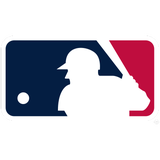 Get more from Major League Baseball Follow your favorites to get information about games, news and more
---
Source: FOX Sports