Nationals' wig, Mariners' trident highlight latest MLB HR celebration props
---
The trend of MLB teams having special home run celebration props just keeps getting bigger.
After several teams went viral early in the season for their inventive home run celebrations, there have been some late entries to the fray that are just as spectacular, including ones from the Washington Nationals and Seattle Mariners that incorporate some very appropriate symbols from their respective teams.
Sadly, one popular home run celebration from earlier this season has already been retired due to a complaint from MLB's official hat manufacturer.
Here are the latest additions (and subtractions) to the MLB home run celebration scene.
The Washington Nationals' wig
When you play in the nation's capital, it's only right that you get extra patriotic with your home run celebrations. The Nationals went the extra mile with their Founding Fathers tribute, which sports a 18th-century wig and a miniature American flag. Is that an eagle screech we heard in the distance?
It may not be a coincidence that the Nationals debuted this fashion statement on the same day as the Met Gala.
The Seattle Mariners' trident
Nothing could be more appropriate as a home run celebration prop for a team called the Mariners than an actual trident. Similar to the Pittsburgh Pirates' sword, this is just perfectly on-brand.
The repainted Darth Vader-style helmet plate as a hat is a nice touch as well.
[Mariners OF Jarred Kelenic's breakout has idol Bryce Harper's attention]
The Chicago White Sox's coat and hat
The White Sox have painfully few things to celebrate this year, but at least they have this cool-looking custom trench coat and fedora going for them when someone hits a ball out of the park.
The Minnesota Twins' fishing pole and jacket
Another very appropriate prop combination, this time for the team from the Land of 10,000 Lakes… er, Rakes.
The Toronto Blue Jays' phantom jacket
The Blue Jays used to have an actual, custom-made home run jacket, but decided to retire it after a disappointing exit in the wild-card round last season. However, Vladimir Guerrero Jr.'s teammates will still break out an "air jacket" when the slugger decides to deposit a ball into the outfield bleachers.
Speaking of retired celebrations…
In Memoriam: The Atlanta Braves' big hat
The big hat craze that swept the sports world (including here at FOX Sports) after Brian Robinson of the NFL's Washington Commanders wore one last season has been put to a halt, at least in Atlanta. The Braves were reportedly forced to retire their mega-sized hat last week after New Era, the official on-field cap provider of MLB teams, complained because the big hat was not manufactured by them.
At least we'll always have the three-week reign of the Braves' big home run cap.
FOLLOW
Follow your favorites to personalize your FOX Sports experience
---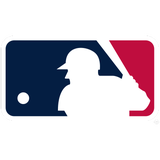 Get more from Major League Baseball Follow your favorites to get information about games, news and more
---
Source: FOX Sports