Padres' Austin Nola again carves out unlikely role: 'This is where he belongs'
---
San Diego Padres catcher Austin Nola wasn't supposed to be here. Not in this position, nor at this position.
Yet, on a team of superstars positioned to compete for a title, in a lineup upgraded and reloaded to make it one of the most formidable in the game, he has carved out and cemented his unlikely place.
It is not the first time.
Fourteen years ago, Paul Mainieri knew the move would be scrutinized. The LSU Tigers looked poised for another College World Series run coming off a trip to Omaha the previous year. With the help of sophomore phenom shortstop DJ LeMahieu, they started the 2009 season with a 28-12 record.
But to win it all? LSU's head baseball coach believed that required an unpopular change.
Setting his sights beyond the 16 games remaining on the regular-season schedule, Mainieri bumped LeMahieu over to second base and slotted freshman Austin Nola in at shortstop.
"None of my staff wanted me to do it," Mainieri recalled to FOX Sports. "They thought it would be too risky. Of course, when I broke the news to the players, they were all pretty surprised, too. But in my gut, I just knew it could make a difference."
Mainieri liked Nola's temperament and demeanor. He felt the local product out of Baton Rouge's Catholic High School could handle the pressure of starting at shortstop for one of the top teams in the nation.
The switch seemed drastic — to everyone other than the person making it.
"I was as confident about making that decision as any decision I ever made in my life," Mainieri said. "Without great risk, you don't achieve great reward."
LeMahieu went on to post a team-high .350 batting average. Nola, meanwhile, thrived as the pressure mounted. He hit .263 in LSU's 11 NCAA Tournament games and recorded a perfect fielding percentage in 24 chances at the College World Series. In the Tigers' first NCAA regional game, Nola tied the score with a seventh-inning RBI single against Southern. LeMahieu knocked him in, and a seven-run rally followed. A day later, Nola poked the game-winning hit in the 10th inning against Baylor.
LSU went 28-5 after the position switch and won the national championship.
"Austin Nola was almost too good to be true," Mainieri said. "For me, he was the poster child of LSU baseball during my tenure there."
The move panned out for both players involved.
LeMahieu was drafted in the second round in 2009. Five years later, he won a Gold Glove Award at second base — his first of three with the Colorado Rockies. Nola would eventually reach the majors, too, though his circuitous path required significantly more patience.
A four-year starter at LSU, Nola was drafted in the fifth round in 2012 by the Marlins. He made it to Triple-A in 2015, where the light-hitting infielder's career plateaued.
"He's the best defensive shortstop I've ever had in 39 years of coaching, and it bothered me to no end that he did not make it to the major leagues sooner as a shortstop," Mainieri said, still unwavering in his belief. "He's a major-league caliber shortstop, no question in my mind about it, and he's a super clutch hitter."
Finally, in his 30s, Nola is getting the opportunities to demonstrate that latter trait at the highest level.
It's just not happening at the position anyone would've expected.
The year was 2016, and Nola felt more than ready for a change.
While his younger brother, Aaron, had already debuted for the Philadelphia Phillies, Nola's career had stalled. On a day off, he had a conversation with Triple-A New Orleans hitting coach Paul Phillips:
"What do I have to do to get to the big leagues?" Nola asked.
"With your range, your speed, your arm, you've got to be perfect," Phillips responded. "You know how hard that is?"
Phillips presented Nola with an idea: "Have you ever thought about catching?"
"You think I can catch?" Nola asked incredulously.
"Well, I know somebody that can teach you," Phillips, a professional catcher for 13 seasons, said with a grin.
Phillips thought Nola's defensive abilities would translate well behind the dish. Plus, developing into a super-utility player could only add to Nola's value. Phillips called then-vice president of player development Marc DelPiano, who signed off on the move.
The wheels were in motion, but only two weeks remained in the season. Phillips would soon be traveling to the Arizona Fall League to serve as a hitting coach. He asked the front office if he could take Nola with him, since that would provide another six weeks of tutelage.
The fall league is typically a place for young prospects to hone their skills, not a haven for 26-year-olds looking to jumpstart their careers. But Nola, keen for any chance to keep his major-league dream alive, was on board.
"I needed a spark," Nola said. "Catching gave me that spark."
While learning how to play the position, Nola continued logging innings as an infielder. But the Marlins wanted to see how he would respond to live action behind the plate. He entered as the "backside catcher," playing the final few innings, until making his first start at his new position on Nov. 4 in Scottsdale.
It wasn't a seamless transition.
Nola was called for catcher's interference on the first batter of the game. The next inning began with a three-pitch strikeout, but the ball got by Nola, allowing the batter to reach. At one point in the game, Nola's pitcher called him over because he forgot to provide more than one sign with a runner at second base.
Throughout the catching experiment, there were times when Nola questioned whether he wanted to continue.
"He's trying to catch guys that are throwing 97-98 mph, and some of them were still young pitchers who didn't really have a good feel for where these things are going," Phillips said. "So, his numbers aren't very good. He looks at me, and he's like, 'Are you sure I can do this?' I'm like, 'Dude, I've got all the faith in the world."
Things would progress.
Nola intrigued the Marlins enough that they placed him on the 40-man roster to avoid him getting plucked by another team in the Rule 5 Draft. He began the 2017 season at Double-A. Some of his best qualities at shortstop — soft hands, good footwork, quick release — served him well in the transition. Other skills, such as blocking, didn't.
Nola caught 16 runners stealing in 46 Double-A games in 2017, but he also had 10 passed balls. He grew frustrated with his tendency to lift his glove up on balls in the dirt, the way he would while picking grounders at shortstop. He asked Phillips how to combat the urge.
"Take your glove off," Phillips responded. "You won't field it with your bare hand. I promise you that."
Nola performed blocking drills by putting both of his hands behind his back while stopping balls in the dirt until the right habits were formed — day after day after day, to the point his knees began to hurt.
"I wasn't going to let that stop me," Nola said. "We have a way as catchers when you have a weakness, you really tear into it and figure out how to make it your strength."
He began to understand the nuances of the position — how to receive a baseball, how to contort his body to keep the ball in front of him, how to call a game.
"The dude's one of the hardest-working players I've ever been around," said Phillips, who now works at S2 Cognition, a Nashville-based company that uses cognitive evaluations to help athletes understand their strengths and weaknesses. "You just give him the information, he goes and works on it. When he has a question, we discuss it, he fixes it, he addresses it."
Nola got called up to Triple-A at the end of June. A year later, he began to see the light at the end of the tunnel. The game slowed down. He started to enjoy himself. To not think so much. To have fun again.
"I started to feel like if I put everything I've got into it, it's going to work out," Nola said.
He spent the 2018 season at catcher. A year later, the Mariners signed him to a minor-league contract. Nola alternated between catching and playing first base, where he might be able to contribute more immediately to Seattle's roster.
On June 16, 2019, seven years after getting drafted, Nola got the call.
Across the country in Atlanta, his younger brother got one, too — this one from their mom, who let Aaron know that Austin made it to the major leagues. Aaron turned on the television to see Austin playing first base in Oakland and hitting a single in his first at-bat.
"It brought tears to my eyes," Aaron Nola said. "Just knowing how hard he worked to get to that position, it was really special for our family and for everybody who's worked with him and who's known him."
Austin's super-utility skills were put to use. He played six different positions over 79 games for the Mariners that season, posting a 114 OPS+ with 10 home runs. His ascension continued in 2020, slashing .306/.373/.531 before getting dealt to the Padres in a seven-player swap that sent Andrés Muñoz and Ty France to Seattle.
In San Diego, Austin spent most of his time catching — and experiencing the physical demands of the position.
In 2021, he missed a month due to a broken finger and nearly two months due to a knee sprain. Then he injured his thumb, which required season-ending surgery, but not before facing his younger brother for the first time.
It was a long way from wiffle ball in the backyard in Baton Rouge.
"He never let me win at anything," Aaron recalled. "I think that gave me that competitive edge. Growing up, I always wanted to be as good as him."
Aaron, who's three years younger than Austin, grew up watching all of his older brother's baseball, basketball and football games. The Nolas overlapped for one year at Catholic High, but Aaron wasn't on the varsity team as a freshman, so they didn't play together.
That was fortunate for Mainieri.
"I think one of the great motivations was to play together for one year," the former LSU coach said.
Together, the Nola brothers helped LSU win the SEC Championship in 2012. Aaron Nola was the No. 2 starter behind Kevin Gausman, while Austin Nola was the starting shortstop.
"He kind of took his baby brother under his wing and showed him the ropes, so to speak," Mainieri said.
Nearly a decade later, the roles reversed. On Aug. 21, 2021, Aaron was already in his seventh big-league season when he faced his older brother for the first time. In the first professional matchup between the brothers, Austin struck out. Despite that, he looked back on the occasion fondly.
"I wish I could've taken a snapshot," Austin said, "and just held the moment for a day."
He would savor the next meeting, too. And get his revenge.
A clean bill of health kept the Padres' converted catcher on the field last season, playing in 110 games. On June 24, a pitcher's duel took place between his little brother and his teammate MacKenzie Gore. In the sixth inning, Austin sent an 0-2 offering from his younger brother to right field for an RBI single, which proved to be the lone run of the game.
The hit would not have surprised their college coach, who had watched Austin deliver clutch hits time after time. The Nola brothers are among Mainieri's 38 former players, including 25 from LSU, to make it to the big leagues.
"But I've never been more happy for any one single player to make it to the major leagues than I was for Austin Nola," Mainieri said.
Nola vs. Nola
More than an hour after a Game 1 loss to start the 2022 NLCS, a group of Padres players gathered around Austin Nola's locker.
It was a natural and typical occurrence throughout the Padres' season, a way for teammates to casually discuss the game and different thought processes.
"I think that's where a lot of the best baseball conversation happens," Padres starter Joe Musgrove said. "There's a lot to be learned just by sitting there and listening and having a conversation with guys that have been around for a while. It's something that I try to impress on the younger guys, is just, if you're not playing, don't be in such a hurry to shower and get out of here. Sit and have a beer. Get your food and relax. Just have conversations."
It was notable that those conversations took place at Nola's locker in his first year as a full-time major-league catcher, a testament to the 33-year-old whose curiosity and dedication have helped him develop relationships quickly.
"The effort that he brings every day and the focus is some of the best I've been around," Musgrove said. "He's constantly hungry to find a new edge, something new to bring to the table, different philosophies on calling games."
With that, though, time management becomes crucial. That was a work in progress last year for Nola, who was still perfecting a new position while trying to get to know his pitching staff and hit well enough to stick.
The results were mixed.
Nola ranked 39th in arm strength, 49th in exchange time and 58th in catcher framing runs last year, according to Baseball Savant. Offensively, his 89 wRC+ ranked 19th among catchers with at least 300 plate appearances. That marked a decline for Nola, who had hit above league average in smaller stints over his previous three major-league seasons.
Eventually, though, Nola began to understand how to portion out his schedule. As the season progressed, so did his numbers. He went from slashing .243/.310/.310 in the season's first half to .263/.338/.358 in the second.
More importantly, San Diego pitchers sported a sparkling 3.38 ERA on the year with Nola catching.
"Third of the way, halfway through the season, he was a guy that our pitchers really leaned on," Padres manager Bob Melvin said. "Smart, prepared, understood what the position really needs."
"I've thrown to him for two years now," Musgrove added, "and he's been one of the best catchers I've had."
Last October, the world got a closer look at what Musgrove and Mainieri had raved about. Nola had no passed balls all postseason and came through on multiple occasions in the clutch.
His two-run single off Chris Bassitt began the scoring in the deciding Game 3 of a wild-card series against the Mets. In the next round, Nola's RBI single off Tommy Kahnle in Game 4 of the National League Division Series sparked a five-run comeback to help eliminate the heavily favored Dodgers and present a matchup against the Phillies in the NLCS.
Before Game 2 of the NLCS, Mainieri sent a message to Nola's father, A.J., offering a suggestion. Austin and Aaron Nola were about to make history as the first set of brothers to face each other as pitcher and position player in a postseason game. In the stands at Petco Park, the Nola parents watched anxiously and excitedly. Stacie wore neutral colors, while A.J. sported a Phillies jersey draped over a Padres jersey with a home team San Diego cap atop his head.
"He didn't take my advice," Mainieri said. "I told him, 'Just wear LSU gear.'"
Aaron was amped, as is typical for him when facing his brother. In the last two years, the five fastest pitches Aaron has thrown all came against Austin's Padres. One of those pitches was a 96.2 mph heater against his older brother last season.
"They're each other's biggest fan," Mainieri added. "There's no question about that."
The NLCS would test that. The Nola brothers met up briefly before the series began, but the friendly chatter ceased once the games began. Their competitiveness would not allow it.
In Game 2, the brothers faced off twice. Aaron won the first matchup, inducing a groundout in the second inning. He appeared on track to prevail again in their second showdown, getting Austin down 0-2 while working all quadrants. He went outside on a fouled-off cutter, up on a four-seam fastball and inside on a fouled-off sinker. On the last pitch of the at-bat, Aaron tried to finish off his older brother by elevating at 95 mph. It caught too much of the plate.
Austin went the other way for a hit-and-run single, scoring Ha-Seong Kim from first base. A furious five-run rally evened the series.
But that turned out to be Austin's only hit, and the Padres' only win, of the NLCS. After a postseason of timely hitting, Austin flew out to end Game 5. An exhilarating year in San Diego came to an end.
"It was just a tough way to finish it," Austin said. "After the game, I didn't even congratulate [Aaron]. It was just one of those, the series the way it went, how we ended, I'm like, I'm done."
Most of the next 48 hours entailed sitting on the couch sulking, until his younger brother gave him a call. Aaron knew Austin wouldn't attend the World Series, considering all the fanfare the Nola family had endured during the NLCS and the fact Austin has two young kids, but he wanted to give his older brother the rundown on when he'd be starting.
Austin mustered the strength to watch every game of the World Series. He went to a friend's house to see Aaron's first start. Two weeks later, Austin was back working out in preparation for the 2023 season, feeling rejuvenated.
Fourteen years after winning a college national title, he's again playing a role no one could've anticipated on a team with championship aspirations, his standing as a major-leaguer finally secure.
"This," Aaron Nola said, "is where he belongs."
Read more:
---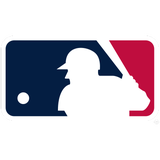 Get more from Major League Baseball Follow your favorites to get information about games, news and more
---
Source: FOX Sports