Royals, A's proving MLB teams can be both buyers and sellers
---
Around this time of year, it has been historically pretty easy to tell what a team's future goals are by examining their offseason transaction record. Contenders would have added. Rebuilders would have sold.
But in taking a look at recent moves across Major League Baseball, it's clear that the traditional buyer-seller split is becoming less obvious.
Consider the Kansas City Royals, for example. They just promised two pitchers who will play this season at the respective ages of 39 and 35, Zack Greinke and Aroldis Chapman, roughly $12 million, as well as several million more in reported possible incentives. Within the same seven-day span, the Royals traded away two significantly younger players, Michael A. Taylor and Adalberto Mondesi, who were due to earn significantly less money this season.
This is not a judgment on the quality of the Royals' decisions. There's sense in it. Mondesi has plenty of potential, but not the track record to match. Greinke sells tickets. Chapman could conceivably return to the form that has made him a midseason trade asset in years past. Left-hander Josh Taylor, the return from the Red Sox for Mondesi, was effective last season.
It's just interesting that the Royals, losers for six consecutive seasons and recently operating under new management, have chosen to thread the needle between short-term and long-term thinking.
Consider, too, the Oakland Athletics. They have continued to deal their most-valued young players in recent months, but they have supplemented the sell-off with a number of veteran free-agent additions. One day before they finalized the signing of veteran first baseman Jesús Aguilar, they traded away 29-year-old left-hander Cole Irvin, who has not yet even reached arbitration eligibility. And they traded him to the Baltimore Orioles, not a team that has given the league big "buyer" vibes in recent months.
It used to be that trades were like memory games, matching buyers on one side and sellers on the other. Now, it's more difficult to tell who considers themselves what, and in which instance. Teams can be both.
Extension season
The periods just before spring training and just before Opening Day typically feature more extensions than other portions of the calendar. That, at least, hasn't changed. The Rays alone have in recent days extended three key players: Yandy Díaz, Pete Fairbanks and Jeffrey Springs. The Mets signed star second baseman Jeff McNeil to a four-year contract that guarantees him $50 million.
The common thread between the recent re-signees is this: They're all late bloomers. None were top draft picks or highly-priced international signees. Díaz, 31, Springs, 30, and Fairbanks, 29, all made their major-league debuts at 25. None logged a season worth 1 or more WAR until they were at least 28. While McNeil, 30, broke out immediately upon debuting, he didn't even make the majors until three months after he turned 26.
But, last season, the four players combined to produce more than 14 WAR, as calculated by Baseball-Reference. In other words, on the open market, they would have been worth more in 2022 alone than the $116 million they were collectively guaranteed with these extensions.
A couple teams have found favorable deals by pouncing on these late bloomers. It'll be interesting to monitor whether that trend continues throughout extension season, or whether we see a return to younger players signing such contracts.
Which team will be sold next?
A few months ago, it seemed plausible that two major-league teams, the Nationals and Angels, would be sold by Opening Day. It now looks like neither team will be sold.
Angels owner Arte Moreno last week announced a change of heart regarding his intentions, and local reporting out of Washington D.C. increasingly indicates that Nationals principal owner Mark Lerner is more likely to sell a portion of the franchise rather than the majority stake.
2023 was slated to be a transitional year within the league. It now projects as more of the same. Expansion remains on the long-term radar, but commissioner Rob Manfred has repeatedly plainly stated that the stadium circumstances in both Oakland and Tampa Bay must be resolved before the league introduces any new franchises.
What Ohtani's future looks like with Moreno not selling the Angels
Ben Verlander and Alex Curry deep dive into the news that Arte Moreno taking the Angels off the market and what it means for the future of Mike Trout, Shohei Ohtani and the organization.
The closest thing to a hard deadline in either case is a Jan. 15, 2024 trigger within the new collective bargaining agreement. If the Athletics have not come to a binding agreement for a new stadium by that date, they will lose access to revenue-sharing funds — more than $100 million annually. The situation has already been untenable. That would take it far farther. But that's nearly a year away.
The Rays have had recent movement with St. Petersburg and its mayor, but the team president told the Tampa Bay Times that the process remains in its early stages. Their current lease runs through 2027. There could be some status quo in our future.
Pedro Moura is the national baseball writer for FOX Sports. He previously covered the Dodgers for The Athletic, the Angels and Dodgers for the Orange County Register and L.A. Times, and his alma mater, USC, for ESPN Los Angeles. He is the author of "How to Beat a Broken Game." Follow him on Twitter at @pedromoura.
Top stories from FOX Sports:
---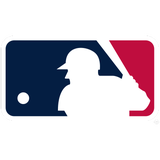 Get more from Major League Baseball Follow your favorites to get information about games, news and more
---
---
Source: FOX Sports