Softball drops series to Ole Miss
---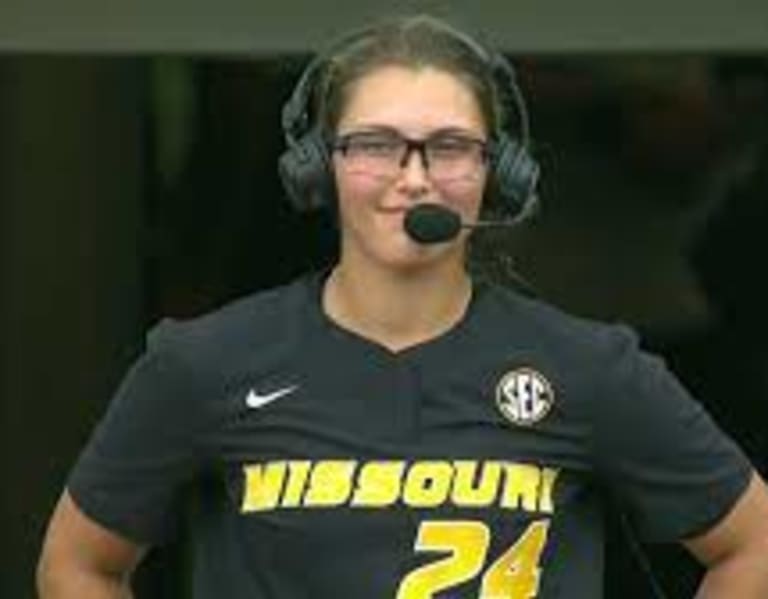 Missouri threw away its chances at a key series win on Monday evening in a 7-5 loss to Ole Miss, sinking further in the standings as the playoff window continues to shrink further with each loss. The series loss marks the Tigers' sixth straight in SEC play, a bleak number considering their preseason expectations for national contention.
Laurin Krings led the Tigers in the circle, throwing 10 ⅔ innings across back-to-back games in the series while allowing seven earned runs.
In a hard-luck outing on Sunday, Krings threw six strong innings and came out in the top of the seventh after walking the first batter she faced. Emma Nichols and Megan Schumacher combined for one out and four earned runs before Krings reentered the game and registered the final two outs of the inning with the Tigers down 7-3.
Krings returned in the final game of the series Monday, throwing 4 ⅔ innings while allowing four earned runs on seven hits and two walks. Krings also struck out five, putting her past the 400 mark for her career.
"She did extremely well this entire series, which is why she gathered the start tonight," head coach Larissa Anderson said. "But it's great. It's great that she was able to reach that accolade. It's really tough to do in this conference, so for her to be able to reach that milestone is impressive. I'm just looking forward to the future with her."
Krings' reliable presence over the weekend was mirrored by the stand-out performance of freshman Cierra Harrison, who made just her second and third SEC appearances of the season out of the bullpen.
Harrison dominated in her first weekend appearance on Saturday, throwing 2 ⅔ scoreless innings while allowing two walks and no hits to close out an 8-3 victory.
Harrison followed up a stellar outing on Saturday with the first high-stress appearance of her young career Monday, pitching 4 ⅓ innings while surrendering two earned runs and taking the loss. Her first three innings were scoreless, as she held the Rebels to two hits and no walks, but surrendered the game-winning home run to Rebel second baseman Keila Kamoku in the top of the ninth.
"Cierra Harrison came out and just did a phenomenal job," Anderson said. "She has not been in that situation. She had some clutch pitches down the stretch, really competed and it's unfortunate she throws the ball up in the zone. Someone's gonna connect and the ball's gonna leave the ballpark and we had some opportunities to be able to score and, and take the pressure off."
She finished the weekend with 7 innings pitched, allowing two earned runs on four hits and two walks while striking out four.
Though the pitching staff did mostly perform up to par outside the seventh inning of Sunday's game, the defense struggled against the Rebels' small-ball offense. Across the series they feasted on drag bunts, collecting several leadoff base hits to start their rallies.
"I think overall we had five or six bunts for a base hit, infield base hits, and we don't play that way," Anderson admitted. "We defend the bunt, but we have to be quicker on the bunt, we have to react faster."
The offense also struggled to provide adequate run support for the strained pitching staff on Monday, with the main contributions coming from Payton Jackson and Julia Crenshaw, who drove in four of the Tigers' five runs on Monday.
"[Jackson] did great," Anderson said. "She's so comfortable up there, and it's not easy to hit in the four spot. I'm really glad to see that she didn't try to do too much."
Jackson put the Tigers back in the game in the fifth inning with a two-run double to right-center field, then scored on a game-tying triple from Crenshaw.
The only other run came from a Jenna Laird stolen base that resulted in an overthrow which allowed her to score from third.
"We had opportunities," Anderson said. "We had first and third with nobody out and weren't able to put anybody across. In extras we had the lead off batter on base and weren't able to advance them."
The Tigers went 2-16 with runners on base, going 2-7 with runners in scoring position and 0-3 with a runner on third and less than two outs. That lack of run production really cost them in each of their two losses in the series, as they lost by a combined three runs while stranding 14 runners on base.
The loss on Monday evening especially showed how much this season has deviated from preseason expectations, as what could have been a key turnaround series win turned into yet another series loss, the sixth straight.
The Tigers get a break from conference play with a single-game matchup against Kansas at home on Wednesday and a three-game series against North Texas over the weekend.
Source: Yahoo Sports