The good, bad and upside of five MLB teams struggling the most
---
On Opening Day, hope springs eternal.
Every team begins a year undefeated, unblemished. And though projection systems and season previews give us an idea of who shall flourish and who shall fail, early April is a time to dream big, even for the longest of long shots.
But Opening Day has come and gone, two and a half weeks in the rearview mirror. The celebratory bunting is back in storage, replaced with the cold hard truth of actual games. If you're good, it's a time of optimism and promise. If you're not, April is nothing but the first act of a six-month train wreck. It's impossible to daydream about October glory when your No. 2 starter just gave up three homers in the first inning,
Even now, so early into this beautiful new season, the dark signs of disaster are unavoidable: a lack of pitching depth, a shallow lineup, a string of devastating injuries. These are the dispiriting realities of a bad baseball team. The warts are already on display.
Major League Baseball has 30 teams, which means that every season, some of them have to suck. That's just math, baby.
Is it too early to draw conclusions while northern ball fans are still rolling up to games in down jackets? Perhaps. Some slow-starting teams always pick themselves up off the mat. There is ample time to turn things around, even the Evergreen eventually unmoored itself from the Suez Canal.
But history tells us the doormats typically announce their presence rather swiftly. If cream rises to the top, then sludge sinks to the bottom. Last season, three of the five-worst clubs by record at year's end (Washington, Cincinnati and Kansas City), were already in the bottom five by the 15-game mark. For many of the teams mentioned below, there is no second wind coming, no turning point on the horizon, no knight in shining armor. Just a mountain of losses.
Of course, there are always silver linings to enjoy about a bad team, lights in the darkness, free booze on a delayed flight. Such is the case with our flawed quintet. So let's make sure to highlight the good as we trudge through the bad, because isn't that the point of living?
5. Kansas City Royals (4-12)
The Good: A bunch of things, believe it or not. Vinnie Pasquantino has doubled down on last year's breakout. Bobby Witt Jr. is finally looking like the prince who was promised. A bearded and rejuvenated Aroldis Chapman hasn't allowed a run yet. New pitching coach Brian Sweeney has helped Kris Bubic and Brad Keller revamp their arsenals to great effect. There are some legit bright spots here.
The Bad: KC somehow has the worst K/BB in baseball, even though Pasquantino has more walks than strikeouts. That's because the second half of this lineup is a brutal watch. Michael Massey, Hunter Dozier, Jackie Bradley Jr. and Nate Eaton have gone a combined 15-for-131 with just three extra-base hits. MJ Melendez hasn't settled in at all. The Franmil Reyes reclamation project isn't going to plan. Maybe they can find a way to let Pasquantino and Witt switch off every single at-bat.
The Upshot: There's actually a lot to like about the Royals, especially if the strides in the rotation prove to be real. But the bottom of the lineup is just so outrageously dreadful that a legitimately encouraging display by Kansas City's arms might not lead to many wins.
4. Detroit Tigers (5-9)
The Good: New Detroit general manager Scott Harris made his first major move late in the winter, acquiring Nick Maton and Matt Vierling in a trade for Gregory Soto. So far, so good. Maton has been awesome offensively (including a walk-off grand slam already), while Vierling is at least hitting the ball hard and has looked great in the outfield. Meanwhile, Soto … hasn't been Mariano Rivera over in Philly. Also, go Google "Kerry Carpenter."
The Bad: Spencer Torkelson and Riley Greene, the supposed two-headed offensive monster destined to lead Detroit out from its lengthy rebuild, have scuffled early on. Torkelson was a disaster in '22 and his 12-for-56 line so far doesn't inspire confidence. And then there's Javier Báez, who was yanked from a game last week for a baserunning blunder, and might as well be wearing a blindfold at the plate. He is 9-for-49 with no home runs so far in Year 2 of his six-year deal.
Oh, did I mention Detroit also has the second-worst team ERA in the league?
The Upshot: In time, Harris will modernize this operation and turn this thing around, but it won't be this year. Torkelson and Greene need to take steps forward if the Tigers want to be competitive in the semi-near future. Otherwise, this is looking dreary.
3. Colorado Rockies (5-11)
The Good: Hometown kid Kyle Freeland, who has battled injuries and inconsistency since his fourth-place Cy Young finish in 2018, seems to have figured some things out. He's allowed just two runs across three starts, but more importantly has reduced his hard contact allowed rate thanks in part to a newfound reliance on his sinker.
The Bad: Austin Gomber, Ryan Feltner and José Ureña, aka, starter Nos. 3, 4 and 5, have allowed a combined 37 runs in 40 2/3 innings, and their track records don't lend confidence in a turnaround. Elehuris Montero, the prize return in the Nolan Arenado trade, has nice surface level numbers, but is sporting a rough K/BB rate and isn't hitting the ball hard enough to warrant belief in his hot start.
The Upshot: Historically, the Rockies have been so dominant at Coors Field that it's difficult to imagine them finishing the season as the undisputed worst team in baseball. But while this tends to be a purple exercise in intense mediocrity, more than a total unadulterated abomination, Colorado's rocky 5-11 start has them in the bottom five. Thankfully, this team has enough solid big leaguers — CJ Cron, Germán Marquez, Kris Bryant, Ryan McMahon — to expect competency and to avoid catastrophe … for now.
2. Washington Nationals (5-11)
The Good: Victor Robles, the lone hitter left from Washington's 2019 title team, is finally, maybe, possibly, making an offensive adjustment after a half-decade of infuriating Nats fans. He still isn't hitting the ball hard, but the still-only-25-year-old is at least striking out less and walking more.
On the pitching side, MacKenzie Gore and Josiah Gray have looked great. Gray led the league in homers allowed last year, but has improved this year by leaning more on his secondary pitches. Gore, who came to DC in the Juan Soto deal, has battled through injuries thus far in his young career, but is showing that he belongs in the big leagues thanks to his mid-90s heat and masterful curveball.
The Bad: We're going on Year 3 of Patrick Corbin, Undisputed Worst Pitcher in Baseball, which certainly doesn't help things. Offensively, these chaps might as well be swinging pool noodles instead of baseball bats. They have as many homers as a team (eight) as Pete Alonso. No team in baseball has barrelled up fewer baseballs. Their only player with more than two barrels is Joey Meneses, who hasn't exactly kept the magic going (64 OPS+). Also, none of the one-year contract sign-and-trade types like Jeimer Candelario, Dom Smith and Chad Kuhl have started hot.
The Upshot: The young pitching is legitimately exciting, but the offense is really rough, especially if Robles' strong April is a mirage. If anyone can challenge Oakland in the race to the bottom, it's the Nats.
1. Oakland Athletics (3-13)
The Good: Journeyman outfielder Brent Rooker is legitimately raking. He's third league-wide in barrel rate behind only Matt Chapman and already has four bombs. Catcher Shea Langeliers, the jewel of the Matt Olson trade, has been steady with the stick, too.
The Bad: They have a team ERA of 7.60 and a rotation ERA of 9.16. There's no way the starters will be so awful all year, but a good rotation doesn't fluke its way to more runs than innings pitched. Shintaro Fujinami, Ken Waldichuk and James Kaprielian have combined to allow 51 runs in 41 innings. Meanwhile, the position player sign-and-trades like Jace Peterson, Jesús Aguilar and Aledmys Díaz haven't hit at all.
The Upshot: On Sunday afternoon against the Mets, the A's were down a run in the bottom of the 10th — they allowed the go-ahead run in the top half on a wild pitch — with runners on first and third with nobody out. Rule 5 pick Ryan Noda bungled a sacrifice bunt, allowing Mets closer David Robertson to get the lead runner at third. A fortunate Robertson wild pitch then advanced both runners anyway, giving Oakland a chance to tie things up without needing a hit. But Conner Capel grounded out meekly to first before Esteury Ruiz rolled to third to end it.
Sometimes bad teams are like apartments. You can dive deep, inspect every inch of the damn thing, double-check every nook to make sure you make the right decision. But at the end of the day, you know the true winner when you see it.
Godspeed to the 2023 Oakland A's, Lord knows their fans don't deserve this.
Jake Mintz, the louder half of @CespedesBBQ is a baseball writer for FOX Sports. He played college baseball, poorly at first, then very well, very briefly. Jake lives in New York City where he coaches Little League and rides his bike, sometimes at the same time. Follow him on Twitter at @Jake_Mintz.
Top stories from FOX Sports:
---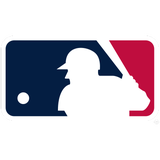 Get more from Major League Baseball Follow your favorites to get information about games, news and more
---
Source: FOX Sports