Why Phillies OF Nick Castellanos swings so much
---
PHILADELPHIA — A swing is an irrationally optimistic decision.
Nearly a quarter of hacks don't even lead to contact. Most produce foul balls or outs. Statistically speaking, the future value of a take is always higher than that of a swing. To swing is to ignore the odds, to approach an impossible task with foolish levels of self-confidence. In order to participate in this dumb sport, one must believe in the unreasonable.
Enter Nick Castellanos.
"I'm always ready to hit. That mentality has always come easiest to me," the Phillies' charmingly aloof outfielder recently explained to FOX Sports, when asked why he swings so often. "It's been like batting practice my whole life."
Since the beginning of the 2017 season, Castellanos has seen 13,135 pitches. He has swung at 7,155 of them. In that span, only Freddie Freeman has taken more cuts. Only a handful of players have a higher swing percentage. For most of that stretch, the hack-happy approach worked gloriously for Castellanos, as the laid-back Miami native developed into one of the game's more reliable bats and earned a five-year, $100 million contract with Philadelphia ahead of the 2022 season.
And then the wheels fell off.
Fifty-seven percent of the time somebody threw a baseball in the vicinity of Castellanos last year, he swung at it, the highest rate in the game. As the Phillies stampeded to October glory, Castellanos spent the year tumbling off a cliff in slow motion. His batting line was littered with disasters — 13 homers, a .694 OPS, a 5.2% walk rate — while his outfield defense was a blindfold-inducing horror show. And though a handful of remarkable diving catches in the postseason endeared himself to the Philly faithful, Castellanos' maiden voyage in the City of Brotherly Love was a total flop.
Five weeks into this season, Castellanos has turned things around. It's early, but the tatted-up slugger is raking (.862 OPS with four homers) and his traditionally disastrous outfield D has been squarely league average. And while his swing rate (52.1%) remains top 25 in baseball, a deep dive into some zone graphs on Baseball Savant shows that Castellanos has been much, much better at laying off elevated fastballs above the strike zone (2022 on the left, 2023 on the right).
Was that a point of emphasis in the offseason? Did Castellanos spend the winter training himself to pass on the tantalizing high heat?
"No, not necessarily," Castellanos elucidated. "It's just being more in control, really. Doing something like that [training to swing less] is like learning a new language. For somebody like me who's always done it this way since I was a little kid, it's not that I can't do anything else, it's just that there's always a big learning curve."
For many big-league hitters, every at-bat is a chess match, a strategic tête a tête between which pitch-type a pitcher will throw and which offering the batter is expecting. The whole thing is as much mental as it is physical. The invasion of modern technology into the world of baseball has only amplified this dynamic. Before the introduction of the pitch clock, hitters would regularly step out of the batter's box to game plan their at-bat in real time. As you might have heard, there was an entire sport-altering scandal that revolved around the Astros knowing which pitch was coming.
But Castellanos dumbs things down in a way that he claims has always been helpful for him.
"You see, I don't look for pitches," he asserted. "I'm just ready to hit."
For a man who built a portfolio on a see-ball hit-ball mentality, Castellanos veered into overthinker territory last year. In his mind, it wasn't about how often he was swinging, but about the types of swings he was getting off.
In fact, his disappointing offensive season a year ago was actually more about a failure to do damage in obvious hitters counts than his aggression getting the better of him. Castellanos had a shockingly abysmal .575 OPS after a pitcher opened an at-bat with a ball, the fifth-worst mark in all of baseball in 2022. By comparison, Castellanos had posted a 1.087 OPS after 1-0 counts a year prior. He was, quite simply, not taking advantage when he was up in the count.
It's clear in talking to Castellanos and others around the Phillies that there were parts of last season where the big-money signee felt an obligation to drive in runs. But things have been different in 2023. Now, he's impacting the baseball when he's expected to, posting a 1.063 OPS when ahead in the count. Castellanos claims that's because he's "taking what the game gives him," instead of pressing himself into bad swings.
Phillies hitting coach Kevin Long agreed that improvement for Castellanos hasn't been about altering swing frequency, it's about emphasizing swing quality when he does offer. Everyone, Castellanos included, is acutely aware of his aggression at the plate. It is an intractable part of his game. He will not evolve into a walk-happy Juan Soto overnight, nor should he. The dawg, as they say, is forever in him.
Jake Mintz, the louder half of @CespedesBBQ is a baseball writer for FOX Sports. He played college baseball, poorly at first, then very well, very briefly. Jake lives in New York City where he coaches Little League and rides his bike, sometimes at the same time. Follow him on Twitter at @Jake_Mintz.
FOLLOW
Follow your favorites to personalize your FOX Sports experience
---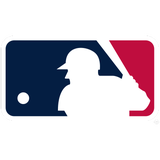 Get more from Major League Baseball Follow your favorites to get information about games, news and more
---
Source: FOX Sports