NBA Roundtable: Analyzing contenders at the season's midway point
---

It's the midway point of the season, with the All-Star break approaching fast — and the NBA is seeing a level of parity it hasn't seen in years.
This week, our panel of NBA reporters — Ric Bucher, Melissa Rohlin and Yaron Weitzman — takes a look at which teams and players are shining above all others, the favorites out East, and what's going wrong with the supposed title contender in Los Angeles.
1. At the halfway point of the season, which team has impressed you the most and why?
Weitzman: The Memphis Grizzlies. They own the league's second-best net rating, despite both Desmond Bane and Jaren Jackson Jr. being sidelined for extended periods of time. Both are back on the court now and the Grizzlies look, to me, like the team to beat in the West. They've got the league's top-rated defense, anchored by Jackson, and the combination of Ja Morant and Bane is going to give opponents fits in the playoffs. Sure, we could hang around and wait for teams like the Warriors or Clippers to get their stuff together, but don't overlook just how dominant this Grizzlies team is.
Bucher: Boston Celtics, Brooklyn Nets, Utah Jazz. In that order. Honorable mention: Sacramento Kings. It's easy to forget that the Celtics are playing under a first-year head coach after losing their last first-year head coach to an organizational scandal, after losing a Finals series they were expected to win. And now they have the best record in the league and are pummeling teams on the regular. The Nets' players were architects of their controversy, but they've emerged from it seemingly with a renewed sense of purpose. As for the Jazz, yeah, they've fallen off since their hot start, but they took all the talk about them sandbagging for Victor Wembanyama as a shot at them, as players and said, "Not so fast." Respect.
Rohlin: The Nets. Where did they come from? They were on pace for yet another disastrous season before it even began. Kevin Durant wanted to be traded. It seemed as though Kyrie Irving would be out the door right behind him. When they were both on the roster at the top of the season, the drama continued. Irving was suspended after he tweeted a link to an antisemitic film. Coach Steve Nash was fired. The Nets were a dumpster fire and their play on the court was just as disastrous. Through the first six games, they had the worst defensive rating in the league. Then, in the blink of an eye, they skyrocketed to the top of the league. Durant was playing MVP-caliber basketball before suffering an isolated MCL sprain in his right knee. Irving has been shining. They're currently tied for second place in the Eastern Conference with the Milwaukee Bucks. Talk about whiplash.
2. Which individual player has impressed you the most and why?
Weitzman: It's got to be the guy who's nearly averaging a triple-double (25 points, 10.8 rebounds, 9.7 assists) and has his team in first place in the Western Conference, despite not playing alongside another All-Star. It's not just the numbers that Nikola Jokić puts up, though, and it's not just his dazzling passes (though I will say that Jokić has become my favorite player to watch). It's also how helpless he makes opposing defenders feel. You can't double-team Jokić —he's too brilliant a passer — but you can't stop him with single coverage either. If the season ended today and I had an MVP vote, Jokić — who's won the award in the previous two seasons — would get mine.
Bucher: Hard to pick just one. The crazy numbers we're seeing don't impress me because they all feel inflated; the performances have no doubt been impressive and the skill level being displayed is, too, but it's hard to put them in proper perspective. So I'll go with acts of character. I've been impressed by how Steph Curry continues to fill players like Ty Jerome and Anthony Lamb with confidence, and mentor Jordan Poole in the art of being a great scorer. I'm impressed with how Russell Westbrook has embraced coming off the bench and continues to play hard in front of a fan base that kicked him to the curb. And I'm impressed at how Giannis Antetokounmpo continues to grow as a leader, keep his eye on the prize and provide a steadying presence, as the Bucks try to keep pace with the Celtics.
Rohlin: Mr. LeBron James. He's 38, but he's playing as though he were a decade younger. James is averaging 29.1 points on 51% shooting, 8.2 rebounds and 7.6 assists. With Anthony Davis sidelined because of a stress injury in his right foot, James put the Lakers on his shoulders and led them to a five-game winning streak, their longest of the season. During that stretch, he had two 40-plus point performances. James clearly hasn't been slowed down by Father Time, and he's now within 500 points of passing Kareem Abdul-Jabbar for No. 1 on the NBA's all-time scoring list. It's hard not to be in awe of what he's doing in Year 20.
3. A title favorite before the season, the Clippers have lost six of their last seven. What's going wrong in LA?
Weitzman: Amazingly, the Clippers have the league's third-worst offense. It turns out having your two best players sit out every-other-game is not the ideal way to go about building a contender. Kawhi Leonard has looked better as of late, but you can tell he's still regaining his rhythm. All of this is to be expected. The question is whether the Clippers' stars can stay on the court long enough for the team to find its groove before the playoffs.
Bucher: Rocky, uneven times demand leadership, not just from your coaching staff but in the locker room. Who is leading this team? Who is serving as the Draymond Green or Marcus Smart or Chris Paul and holding everyone accountable? Yaron pointed out the offensive woes, and I see that as a result of the Clippers all trying to do it on their own all too often. The sharing of the ball, movement off of it — when they do that they can overwhelm opponents because they have so many scorers. But all too often I'm seeing John Wall or Paul George or Kawhi or Reggie Jackson or Norman Powell looking to get theirs while everybody else stands around and watches. The general lack of basketball IQ worries me as well. They make a lot of dubious decisions in critical moments.
Rohlin: My biggest concern right now is their effort and chemistry. They looked more like a team last season when Leonard was sidelined and George played only 31 games. Now, they're all over the place. Last week, they had a 33-point loss to Denver. And this week, they blew an 11-point fourth quarter lead to fall to Atlanta. Last season, even without their superstars, they consistently left their hearts on the court. This season, that intensity has greatly been missing.
4. It's crowded atop the Eastern Conference. Rank these five East contenders at the midway mark: Boston, Milwaukee, Brooklyn, Philadelphia and Cleveland. Why?
Weitzman: 1. Boston, 2. Brooklyn, 3. Philadelphia, 4. Milwaukee, 5. Cleveland. The Bucks' poor half-court offense (24th in the NBA, according to Cleaning the Glass), worries me. Part of that is because Khris Middleton has been unable to stay on the floor, but that's becoming a concerning trend, too. That's why I have both Philly and Brooklyn ahead of them. Boston, to me, remains the clear title favorites, given how dominant they are on both sides of the ball.
Bucher: 1. Boston, 2. Milwaukee, 3. Brooklyn, 4. Philadelphia, 5. Cleveland. I agree that the Celtics are the clear favorite right now, but the Bucks' offensive issues feel to me like a by-product of experimentation more than inability. Grayson Allen is playing a lot of minutes and I can't help but believe Middleton, Joe Ingles and Pat Connaughton will eat into those once they're healthy and provide a little more offensive juice. It's hard for me to completely buy into the Nets or the 76ers, in spite of what their records say and how formidable they sometimes appear. Kevin Durant's injury, unfortunately, was almost predictable based on recent history, and how much longer can Kyrie Irving go without doing or saying something that creates a distraction? As for the Sixers, there are just some elements that don't make sense. They play at one of the slowest paces, they have ample size, but they're a poor rebounding team. And for all their depth, Joel Embiid and James Harden log heavy minutes (for today's game) whenever they're available, which isn't always.
Rohlin: 1. Boston, 2. Milwaukee, 3. Brooklyn, 4. Philadelphia, 5. Cleveland. The Celtics have that "it" factor this season and that's why they're my No. 1. They're hungry after reaching the NBA Finals last June for the first time since 2010, and then falling to Golden State in six games. They have chemistry with Jayson Tatum, Marcus Smart and Jaylen Brown in their sixth season together. Tatum has emerged as a legitimate superstar who is in contention for the MVP award. And Smart, the reigning Defensive Player of the Year, is a great anchor. This team seemingly has all the components to go all the way.
5. The Nuggets are the top team in the West near the midway mark. Is Denver a real threat to win a title?
Weitzman: Absolutely. Jokić is a monster, which is where it all starts, but also, Jamal Murray is finding his footing. So is the defense, which is now up to 22nd in the NBA, to go along with the Nuggets' second-ranked offense. Also, no one in the West has separated themselves. There's no reason the Nuggets can't be the last standing among the group of the Pelicans, Warriors, Clippers and Grizzlies.
Bucher: It's hard to put my finger on why I'm not feeling them, but I'm not. Jokić continues to be brilliant, but far too often I see stretches where the rest of the Nuggets seem to forget that. Instead, Michael Porter Jr., Murray, Aaron Gordon and Bones Nyland take turns hunting for their shot, especially when Jokić is off the floor. I almost get the sense at times they're all vying to be the second All-Star to Jokić. Their individual talent is undeniable, so it can work during the regular season, but who is taking the last shot in a playoff game? Jokić will but is OK not taking it. Both Murray and MPJ strike me as believing it should be them. Bones is as quick to let it fly as either of them (averaging 11 shots in 20 minutes!). All of that wouldn't concern me quite as much if Jokić had more of a take-charge personality, but he doesn't, so I'm not counting on him pulling everyone in line when it matters most. And for all of Jokić's genius, the Nuggets don't strike me as a high IQ team. What they have going for them is that no one looks particularly dominant or flaw-free in the west. But let's put it this way: If the Nuggets end up as conference champions, the East is winning the title.
Rohlin: The West is wide open. Being the top team in that conference doesn't mean much at this point considering how tight many teams have been packed together for much of the season. Right now, my favorites in the West are the Grizzlies. That being said, this could be the Nuggets' year. Why not? Jokić is a beast. And he has some support this season with Porter Jr. and Murray back. The Nuggets are definitely a big threat, especially if the team's supporting cast keeps stepping up.
Melissa Rohlin is an NBA writer for FOX Sports. She previously covered the league for Sports Illustrated, the Los Angeles Times, the Bay Area News Group and the San Antonio Express-News. Follow her on Twitter @melissarohlin.
Yaron Weitzman is an NBA writer for FOX Sports. He is the author of "Tanking to the Top: The Philadelphia 76ers and the Most Audacious Process in the History of Professional Sports." Follow him on Twitter @YaronWeitzman.
Ric Bucher is an NBA writer for FOX Sports. He previously wrote for Bleacher Report, ESPN The Magazine and The Washington Post and has written two books, "Rebound," on NBA forward Brian Grant's battle with young onset Parkinson's, and "Yao: A Life In Two Worlds." He also has a daily podcast, "On The Ball with Ric Bucher." Follow him on Twitter @RicBucher.
Top stories from FOX Sports:
---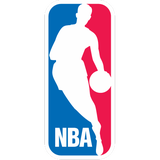 Get more from National Basketball Association Follow your favorites to get information about games, news and more
---
---
Source: FOX Sports