Bettors win at sportsbooks thanks to Packers, Bucs; Huge wager on Ohio State cashes
---

Sure, NFL Week 17 betting offered plenty of interesting storylines and outcomes for bettors and bookmakers alike. But if you wagered on the College Football Playoff semifinals, on either team in either game, well, you got taken on a wildly entertaining ride, win or lose.
The results of the TCU–Michigan and Ohio State–Georgia games — TCU pulling the upset, Georgia the comeback to reach the CFP championship game — gave folks on both sides of the counter something to be happy about.
Let's dive into the weekend recap for more.
Split Decision
TCU built a couple big leads against Michigan and let the Wolverines climb back in both times. But the Horned Frogs – now 13-1 straight up (SU) and 10-3-1 against the spread (ATS) – hung on for a riveting 51-45 victory as an 8-point underdog.
Defending national champ Georgia (14-0 SU, 7-7 ATS) found itself trailing by double digits multiple times. But the Bulldogs ultimately prevailed – barely – 42-41 as a 5-point favorite.
"They were great games," WynnBet trader Andy Morrissey. "We won big on TCU after the Horned Frogs won the game outright. That was nice, but our worst-case scenario happened in the Georgia game, with Georgia winning but not covering. We took a major wager on Ohio State +4.5, so we lost on the day."
Morrissey didn't reveal the size of that bet. But one massive play was revealed by a DraftKings customer: $825,000 on Ohio State +5.5. It was surely a huge sweat, but the bettor pocketed a profit of $750,000.
How is that for a sweat?
At BetMGM, vice president of trading Jason Scott said the TCU upset in the first semifinal made the second semi much less concerning behind the counter.
"The TCU win guaranteed a winning day for the book, so we [could] enjoy watching Georgia-Ohio State," Scott said. "The Wolverines were our only loser in the [championship] futures book, so we are happy to see the back of them."
Next up: The Jan. 9 CFP championship game, with Georgia a healthy 13.5-point favorite. More on that over the next week.
Happy New Year
The first day of 2023 proved a good one, generally speaking, for customers of BetMGM. Scott noted taking multiple significant six-figure wagers, including on Packers -3 vs Vikings (win) and Buccaneers -3 vs. Panthers (win).
Prior to Tampa Bay's 30-24 home victory over Carolina, Scott said: "The Bucs are horrible for us, with one bet of $400,000."
That bet got to the finish line, as did plenty of other Bucs tickets at BetMGM. Further, two of the day's bigger decisions were in the later games: The aforementioned Vikes-Packers game, and the 49ers-Raiders tilt.
Aaron Rodgers and the Packers rolled 41-17. Rookie QB Brock Purdy and the Niners had a tougher go, but eked out a 37-34 overtime win in Las Vegas. Though San Fran didn't cover the 9.5-point spread, the Niners were in pretty much everybody's moneyline parlays, so a win – regardless of margin – was enough for bettors.
"The Packers and 49ers were both bad, spread and moneyline," Scott said, while noting that the New York Giants' 38-10 rout of the Indianapolis Colts was a notable loser for BetMGM, too. "Bettors started the year very well. Tough Sunday for the book."
Give and Take
That said, it's not unusual for different sportsbooks to need different results. So it was that Sunday actually went pretty well at WynnBet.
"It was a pretty solid day today," Morrissey said. "The early slate was pretty much a wash. Our biggest win in the [early games] was the Jags, and our biggest loser was the Bucs covering the spread."
Jacksonville, which will actually make the playoffs if it beats visiting Tennessee in Week 18, pounded host Houston 31-3 in Week 17. It was an easy cover for the Jags, who closed as 3.5-point favorites.
"We got major wagers on the Packers -3, which was no good for us. But we also got a major wager on the Jets -2, so that was pretty much a wash," Morrissey said, alluding to New York's 23-6 loss at Seattle.
The Niners' failure to cover against the Raiders was a loser for WynnBet, but the book was still up for the day at that point. And it got better with Sunday Night Football. Just before that game kicked off, Morrissey noted:
"The biggest game of the day will be this Steelers-Ravens game. We took a major wager on the Ravens, so we are now going to need the Steelers."
Pittsburgh rookie QB Kenny Pickett engineered two long fourth-quarter drives, the first ending with a field goal, the second a touchdown. That turned a 13-6 deficit into a 16-13 victory for the Steelers, who were 1.5-point road underdogs.
I Like Big Bets and I Cannot Lie
The aforementioned Ohio State +5.5 bet vs. Georgia was the largest reported play of the weekend. But there were plenty more big-money wagers this weekend. Caesars noted a few on the NFL:
$110,000 Seahawks +2 vs. Jets (win)

$110,000 Falcons -3.5 vs. Cardinals (loss)

$110,000 Broncos +13.5 at Chiefs (win)

$110,000 Raiders +6 vs. 49ers (win)

$110,000 Dolphins +3 at Patriots (win)

$165,000 Jaguars moneyline -165 at Texans (win)
Of course, the CFP semifinals drew in a few high rollers. The following bets landed at Caesars:
$314,134.45 (yes, 45 cents at the end there) on Michigan moneyline -290 vs. TCU (loss)

$110,000 Ohio State +7 vs. Georgia (win)

$55,000 Ohio State +5.5 vs. Georgia (win)
And there was a rather tough pill to swallow for a BetMGM customer who put $100,000 on Ohio State moneyline +220 vs. Georgia. The Buckeyes trailed for just 109 seconds the whole game – 55 seconds late in the second quarter, and the final 54 seconds of the game.
The bet fell short on a missed Ohio State field goal in the waning seconds. Fortunately, pretty much all of us won't experience such a gut-wrenching loss for that kind of cash. Keep it reasonable, people. Enjoy a big Jan. 2 filled with bowl games and the massive Bills-Bengals nightcap.
Patrick Everson is a sports betting analyst for FOX Sports and senior reporter for VegasInsider.com. He is a distinguished journalist in the national sports betting space. He's based in Las Vegas, where he enjoys golfing in 110-degree heat. Follow him on Twitter: @PatrickE_Vegas.
Top stories from FOX Sports:
---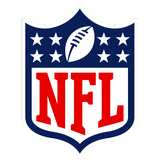 Get more from National Football League Follow your favorites to get information about games, news and more
---
---
Source: FOX Sports