Denny Hamlin on Chase Elliott suspension: NASCAR 'putting a line in the sand'
---
MADISON, Ill. — Denny Hamlin's neck was still sore five days after a crash that was the result of Chase Elliott wrecking him Monday at Charlotte Motor Speedway.
At least Hamlin didn't feel sore at NASCAR for taking action.
Hamlin had advocated for Elliott to be suspended, and NASCAR issued a one-race suspension Tuesday to Elliott, who will be replaced this weekend by Corey LaJoie at World Wide Technology Raceway.
In his first comments since the suspension was announced, Hamlin seemed pleased that NASCAR took the action he had advocated for after the accident.
"They are putting a line in the sand of what they deem acceptable and what they don't," Hamlin said. "Certainly I think with all the information they have nowadays, it's easier to confirm what they think they see with the naked eye.
"This is probably a point where all the drivers recognize now what you can and can't do."
The penalty was the same as NASCAR issued last year when Bubba Wallace, who drives for Hamlin's 23XI Racing, made a similar move in wrecking Kyle Larson.
"I publicly reprimanded Bubba for those actions last year," Hamlin said. "It was absolutely unacceptable and we were very public as a race team on what we thought about that move."
Elliott, who has not commented other than on social media to thank his fans for their support, talked with Hamlin but Hamlin said he wanted Elliott to be the one to speak about the content of their conversation.
Hamlin understands NASCAR's decision
Denny Hamlin felt the one-race suspension to Chase Elliott was appropriate and said the two have since talked.
Hamlin said "it was certainly a tough week" as far as the lingering soreness from the wreck.
"I'm still not all the way back," Hamlin said. "But I'm going to race and be fine [to race]. There's just too much at stake and that is ultimately why the penalties have been as harsh as they have in these circumstances."
The suspension wasn't the only harsh penalty issued this week as NASCAR said it found a counterfeit duct in the underwing of Stewart-Haas Racing's Chase Briscoe following the Charlotte race.
NASCAR docked Briscoe 120 regular-season points and 25 playoff points as well as issued a six-week suspension and $250,000 fine to his crew chief John Klausmeier.
"I believe in [my] guys," Briscoe said. "I make mistakes every single weekend in the car. Multiple times. Mistakes happen. I have got their back as I know they have my back.
"[I was] surprised. It is frustrating but at the same time, it is what it is. We can't change it. Obviously, the penalty was justified. … We just have to go on and make the most out of this season."
'The penalty was justified'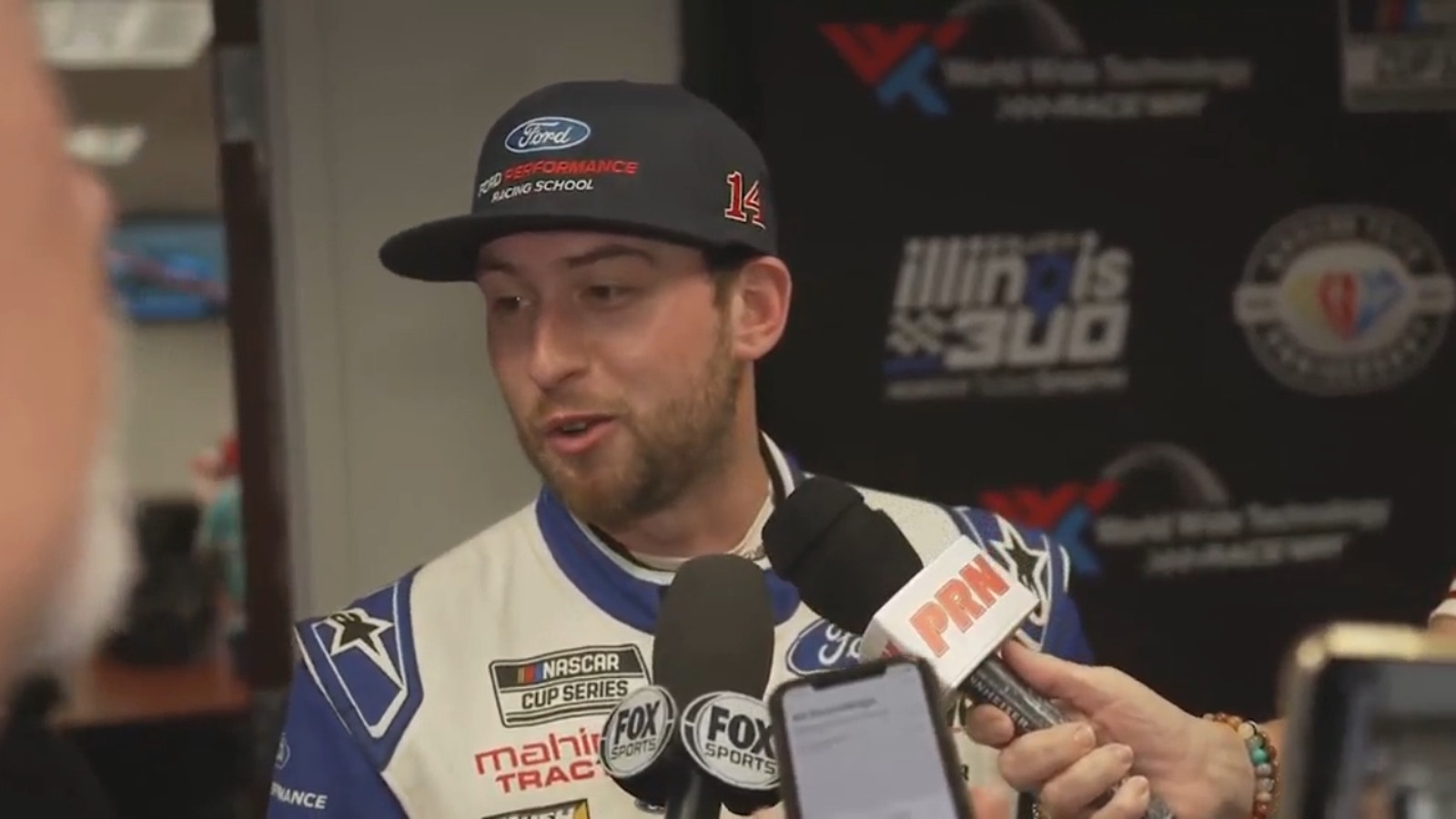 Chase Briscoe reacts to this week's penalty handed down by NASCAR over a counterfeit part found on his car.
Briscoe, who finished 20th last week with the part, dropped from four points behind the current playoff cutoff to 124 points behind — making him in a must-win situation to make the playoffs. NASCAR's penalties were at the low range of its "Level 3" category for the most egregious infractions.
"The penalty could have been a lot worse," Briscoe said. "They could have totally taken our playoff eligibility away. We still have 11 weeks to try to win a race and that's what we'll do."
Bob Pockrass covers NASCAR for FOX Sports. He has spent decades covering motorsports, including the past 30 Daytona 500s, with stints at ESPN, Sporting News, NASCAR Scene magazine and The (Daytona Beach) News-Journal. Follow him on Twitter @bobpockrass, and sign up for the FOX Sports NASCAR Newsletter with Bob Pockrass.
Top NASCAR stories from FOX Sports:
FOLLOW
Follow your favorites to personalize your FOX Sports experience