Drivers, teams react to recent penalties handed down by NASCAR
---
HAMPTON, Ga. — Several people in the NASCAR garage hope for some leniency when it comes to decisions that could impact their season.
Most of it will have to come from the NASCAR appeals panel, although in the case of Josh Williams, he hopes an initial decision on penalties won't be devastating.
Where to begin with all the drama? We'll start with the biggest of the penalties and work our way through the Hendrick Motorsports, Kaulig Racing, Williams and Denny Hamlin bruhahas.
Hendrick Motorsports and Kaulig Racing will appeal the massive penalties issued for their louvers (radiator vent covers that push air over the hood), which NASCAR determined were illegally modified.
Looking for more NASCAR content? Sign up for the FOX Sports NASCAR Newsletter with Bob Pockrass!
NASCAR held a media call with reporters Wednesday to emphasize its position on penalties issued last week. Teams and drivers reacted over the weekend at Atlanta Motor Speedway.
All four Hendrick drivers (except Chase Elliott, since he was injured and out for Phoenix) and teams were penalized 100 points and 10 playoff points while their crew chiefs were suspended for four races and fined $100,000 apiece. Kaulig's Justin Haley received the same penalty.
Hendrick vice president Chad Knaus held court with reporters Friday to give the organization's side.
"We made sure that our parts fit the hood and the hood closed and it did all the stuff it needed to do," Knaus said.
Hendrick's appeal likely will come down to two factors:
–NASCAR says it has had discussions with the teams on slight modifications they could do to the louvers to make them fit as the supplier has had issues making them 100 percent to NASCAR specifications. NASCAR contends that Hendrick went well beyond any approved modifications (sources say they modified the edges); Knaus indicated they had not.
–Hendrick never raced the parts as they were confiscated after practice March 10 at Phoenix. NASCAR says that doesn't matter, that it takes very seriously any modification of a single-supplier part because the whole point of having one supplier is so teams have equal parts and pieces.
"It's a terrible situation not only for us but the industry to be quite honest with you," Knaus said. "That's what I dislike the most. It's ugly. We shouldn't be in this situation, and it's really unfortunate that we are because it doesn't help anybody."
No dates have been set for the appeals.
Team Hendrick responds to penalties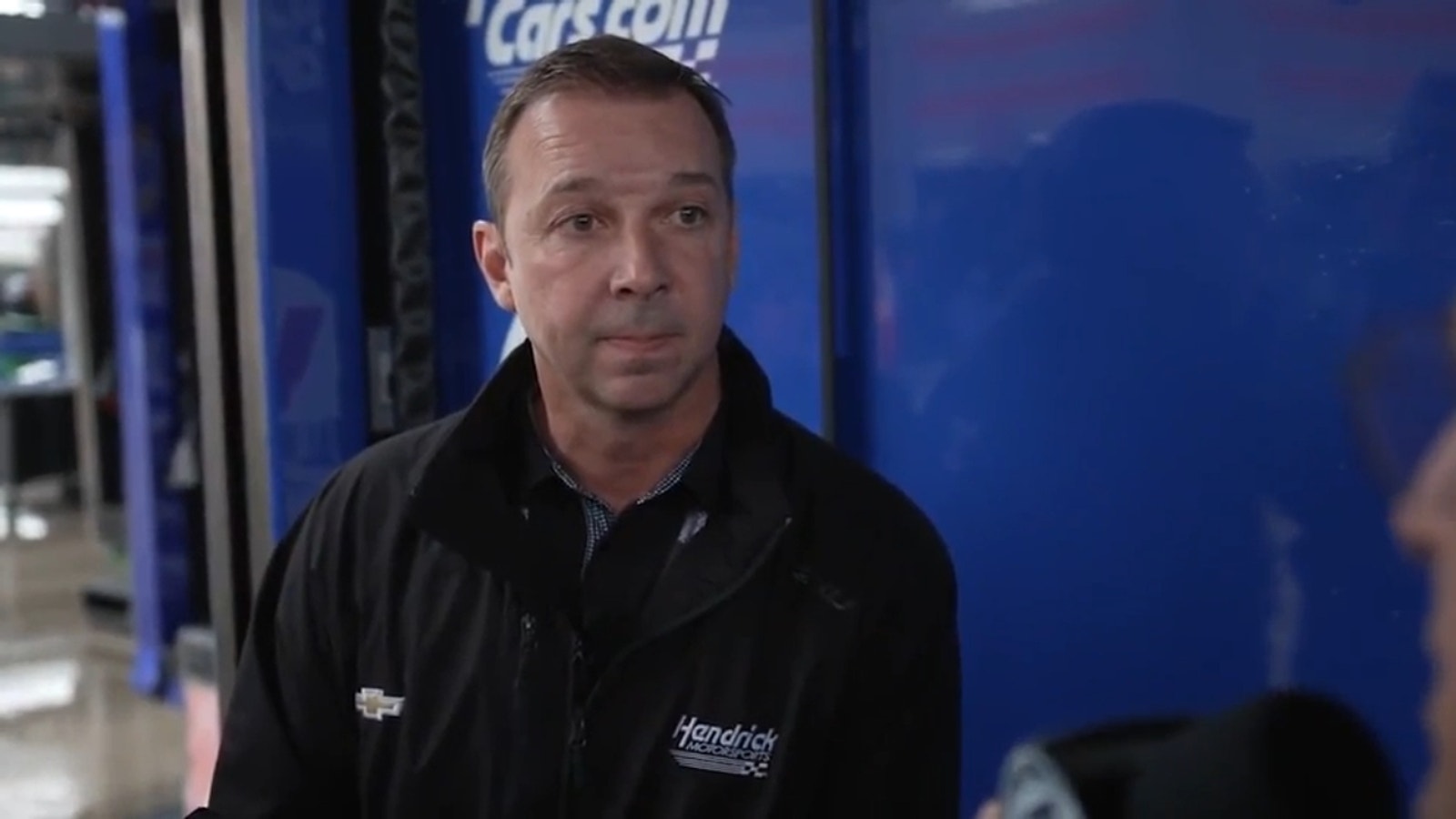 Hendrick Motorsports vice president Chad Knaus shared his thoughts on the penalties handed down to his team by NASCAR.
Kaulig's situation is a little different. NASCAR only confiscated one louver from its two-car operation (each car has two louvers). The Kaulig argument will be based that it was just using a supplied part that it did not modify.
"[They're] showing inconsistencies in the parts provided to teams from NASCAR's single source supplier, providing no competitive advantage," the team said in a statement.
Team president Chris Rice vowed: "At the end of the day, my guys did nothing wrong."
Whether the fact they had one legal louver and one that NASCAR confiscated on the car makes a difference remains to be seen.
The NASCAR appeals process consists of a three-member panel appointed by NASCAR. NASCAR has the burden of proof for the appeal. If a team loses an appeal, it can make a final appeal to the final appeals officer, but at that hearing, the team has burden of proof.
Brad Keselowski lost an appeal last year as his team received similar penalties for modifying a rear bumper in a way that NASCAR felt was beyond any acceptable modification at a time when the pieces were at a premium.
"It's one of the best things to ever happen to us," Keselowski said. "We came out of it better. It was good for the industry. From our perspective, it changed our culture inside of the company to where we had better behaviors.
"I thought it set a tone for the industry. … It's really easy — and I've fallen victim to this as well — to look at NASCAR as the boogeyman. In a lot of ways, they're trying to help us and trying to help the sport and make sure that it can be healthy."
NASCAR might look like it is being most heavy-handed for the situation with Josh Williams, an Xfinity Series driver who became a viral sensation when, out of frustration, he parked his car Saturday at the AMS start-finish line and got out under caution.
Williams was mad because NASCAR had decided to park him for the race for bringing out the caution while under the damaged vehicle policy. NASCAR rarely resorts to that drastic a measure, and Williams had a piece of bear bond that came off his damaged car that he believes wasn't the result of a lack of attention to detail but rather the cold temperatures.
Josh Williams: "I was shocked on how quick it was"
Josh Williams says he didn't think NASCAR's call to park him was right, but it is in the rulebook.
Williams, who flashed a peace sign to NASCAR officials in the tower, will find out Tuesday if he will be suspended. He met with NASCAR officials for 20 minutes after the race.
"I didn't do it to be spiteful and create a huge scene," Williams said. "I just wanted to voice my opinion that it wasn't right. But it's in the rulebook."
Having raced in the series for the past several years, Williams and team owner Mario Gosselin were surprised that NASCAR made the decision to park their car instead of imposing a less-severe penalty. But the race already had been marred by several cautions and this just made a race that lacked rhythm even more disjointed.
"To have something like a piece of bear bond fall off and put us out of the race is really frustrating," Williams said. "We're a small team. … It doesn't do you any good sitting in the garage. It is what it is. We'll learn from it and move on."
As far as learning, maybe the biggest area the garage is still learning is where the line is as far as what drivers can do if they want to send a message to another driver.
NASCAR docked Denny Hamlin 25 points and fined him $50,000 for intentionally wrecking Ross Chastain in the final lap March 12 at Phoenix.
NASCAR rules state that "NASCAR acknowledges that the nature of the sport of stock car racing involves hard and sometimes aggressive racing while contesting a position that could result in routine racing contact. If deemed as such, these are instances that would not normally result in further action by NASCAR."
Hamlin, on his podcast "Actions Detrimental" that he tapes Mondays, said getting into Chastain was not a mistake. NASCAR Senior Vice President Elton Sawyer said that the sanctioning body thought it was a racing incident until Hamlin admitted intent.
"I'm about to finish in the mid-teens and I said, 'You're coming with me, buddy,'" Hamlin said on his podcast. "It wasn't a mistake. I let the wheel go and I said, 'He's coming with me.'"
At first, Hamlin wasn't going to appeal. But now he will. He didn't say anything substantive during his mandatory media session Saturday at Atlanta.
Hamlin will argue that it was routine racing contact, just like other drivers who make contact with each other battling for position.
Drivers were mixed on whether they know the line.
"We still have a lot of leeway, but the things that are different in today's world is … data and all the things that come with the data side [that can prove intent]," said Kevin Harvick.
Hamlin teammate Martin Truex Jr. isn't so sure that he knows where the line is.
"It is just unclear when are they going to step in now," Truex said. "These things happen all the time and they don't do anything. I've been driven through before and it was not admitted to, but it was like, 'I did it because it is racing for a championship.'
"That's admitting guilt — and nobody does anything. So where's the line at now? It's very, very unclear. And I see Denny probably winning his appeal."
Drivers can save themselves by maybe just couching their comments.
"If they only see the race — it's racing contact," said Chastain teammate Daniel Suarez. "I don't think it was anything super intentional in my opinion. What he did wrong is to say what he said. That's what got him in trouble, not what he did on track.
"We make decisions. He made a decision to look cool in the media. And that's what he gets."
Daniel Suarez on Denny Hamlin's penalty
Daniel Suarez spoke about Denny Hamlin's penalty: "He made a decision to look cool in the media, and that's what he gets."
Chastain avoided the controversy at all costs.
"I don't have one," he said when asked his opinion. "It's not my deal."
Thinking Out Loud
NASCAR could decide this week whether to keep the longer restart zone it has been using this year as it has increased the length by 50% at every track.
NASCAR had said at the start of the season that it would experiment with it for five races and then reevaluate.
Has it been a game-changer? No. But the extended restart zone appears to give the leader more of a choice of where to hammer the gas to restart the race.
Beyond the big wreck at Fontana, the new restart zone can't be blamed for anything bad. So it would behoove NASCAR to keep the extended zone at least for another handful of races to see if it has any clearer impact.
In The News
—Jimmie Johnson announced two new races to his 2023 schedule: the race this weekend at Circuit of the Americas and the Memorial Day weekend Coca-Cola 600 at Charlotte Motor Speedway.
—Kevin Harvick will change his number to 29 for the NASCAR All-Star Race as he drives a throwback paint scheme to honor his first career Cup win.
–Speaking of the all-star weekend, Austin Dillon, Chris Buescher and Tyler Reddick will test tires Tuesday at North Wilkesboro Speedway. The track was not repaved for the first Cup event at the track since 1996.
Social Spotlight
Stat of the Day
Corey LaJoie's fourth-place finish was his best in 205 career starts.
They Said It
"This was kind of an emotional win when you think about what Atlanta Motor Speedway is all about to our family, the memories that are made here. This is one that we'll definitely remember forever." —Joey Logano after winning at a track where he lived for part of his preteen and teenage years
Bob Pockrass covers NASCAR for FOX Sports. He has spent decades covering motorsports, including the past 30 Daytona 500s, with stints at ESPN, Sporting News, NASCAR Scene magazine and The (Daytona Beach) News-Journal. Follow him on Twitter @bobpockrass, and sign up for the FOX Sports NASCAR Newsletter with Bob Pockrass.
Top NASCAR stories from FOX Sports:
FOLLOW
Follow your favorites to personalize your FOX Sports experience
---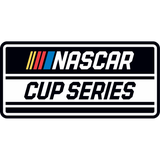 Get more from NASCAR Cup Series Follow your favorites to get information about games, news and more
---