From Lightning McQueen to iRacing: Inside Rajah Caruth's unique path to NASCAR
---
Ever since he saw the Lightning McQueen character in the movie "Cars," Rajah Caruth wanted to race them.
And he has done just that. He made 11 national series starts last year.
His career is in its infancy. But since the end of the 2022 season, he might have made more national appearances for NASCAR than he has national series starts.
It is a little bit of an awkward position for the 20-year-old Winston-Salem State University student. But he knows that building a brand can go a long way in NASCAR. And NASCAR sees Caruth as someone whose story can increase diversity in the sport.
Read more: Caruth among top 20 NASCAR prospects for the next decade
It's not just because he is a Black driver. It's also because Caruth, who grew up in Washington, D.C., didn't come from a family that could fund his racing career. So he raced online to learn basic racing skills. Once he started racing a real car at age 17 as part of the NASCAR Drive for Diversity program, he at least had a foundation to build from.
Caruth's truck at GMS Racing this season will carry the logos of the Wendell Scott Foundation, named after the first full-time Black driver and whose goal is to provide at-risk youth with cultural opportunities and increase exposure of STEM (science, technology, engineering and math) programs.
"Rajah being from the STEM education world, it's especially important for African-American students because we don't have exposure to the racetracks," said Warrick Scott, Wendell's grandson and CEO of the foundation. "The racing culture isn't particularly part of our lexicon.
"Rajah excelling through iRacing and being able to transition into the NASCAR Diversity program, he's the next star of this generation because he is tied into technology."
Rajah Caruth on his path to NASCAR
Rajah Caruth didn't start racing until his late teens, but he had been iRacing for several years. Could this be the path to increase diversity in the sport?
Less than four years after his first experience racing a vehicle, Caruth has a full-time ride in the NASCAR Craftsman Truck Series. He isn't the first driver to take this path — Cup Series driver William Byron had several years of online racing experience. But Caruth is the first Black driver from a metropolitan area to follow the online racing training model and earn a NASCAR national series ride.
Caruth will be one of only two full-time Black drivers in NASCAR this season. The other is Bubba Wallace, who started racing vehicles at age 9 and whose family helped him with funding to get started in the sport. Caruth knows his story will resonate with young people, and NASCAR wants him to share it.
So Caruth has been on an NFL sideline with New Orleans Saints running back Alvin Kamara and on a Rose Bowl parade float with Richard Petty.
"I can't say it's uncomfortable, but it's a little bit weird in some aspects just because I am pretty inexperienced," Caruth said. "But at the same time, I'm used to that kind of stuff. And it's my world.
"I enjoy doing anything that I'm really asked to. Obviously, you've got to say no sometimes. But for the things I've had the opportunity of going to so far, it's been an honor to represent the sport, which I've loved since I was a little kid. So can't ask for anything better."
Wallace said he had to help Caruth at Richmond last year when media still wanted to talk to him when Caruth was supposed to be getting in his car. The Cup star understands the spotlight that Caruth is under and the opportunity he has to represent the sport.
"He's doing it all," Wallace said. "He's committed to growing his brand and his likeness. I can respect it.
"But there's a time where it needs to switch over to what you need to focus on — to go out and perform to back those moments up with results."
Bubba Wallace on Rajah Caruth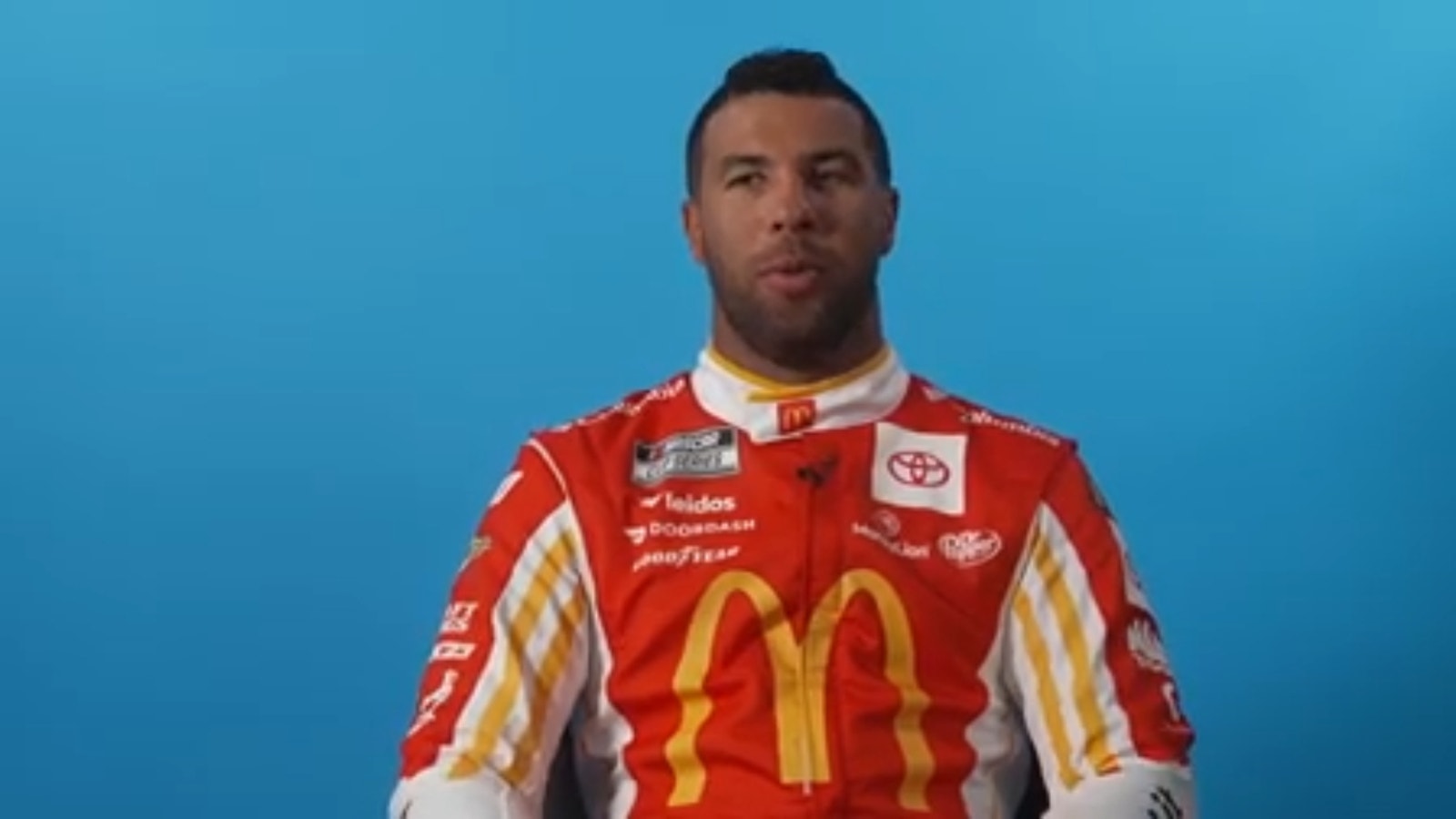 Bubba Wallace talks about the advice he gave Rajah Caruth about how to handle the spotlight.
Brandon Thompson, who heads NASCAR's diversity and inclusion efforts, says having multiple minorities racing full time in the national series is a product of 15 years of the NASCAR diversity program. While it has given several minorities opportunities, the percentage of drivers who actually make it from the grassroots level is so small that it has taken more than a decade just to see a pipeline of drivers from the program competing weekly.
And he does see a path now through online racing.
"It's a great shift to get more kids period, I don't care what color they are, involved in the sport," Thompson said. "It is one less barrier that people have to cross. But the other thing that it does from a diversity and inclusion perspective, it does open the door for more people that don't necessarily have the family roots to get in.
"You can't do it without talent, either."
Learning on iRacing or other online racing games can give a driver an advantage, Caruth theorizes.
"When you're in the race car, you've got your entire body feeling the race car through your hips and butt and so on," Caruth said.
"So to kind of have more information to work with than I'm used to, since I started racing just through my hands, is, honestly, I look to it as an advantage where in other ways I'd be at a disadvantage because I didn't start racing until I was 17."
Rajah Caruth on being in the spotlight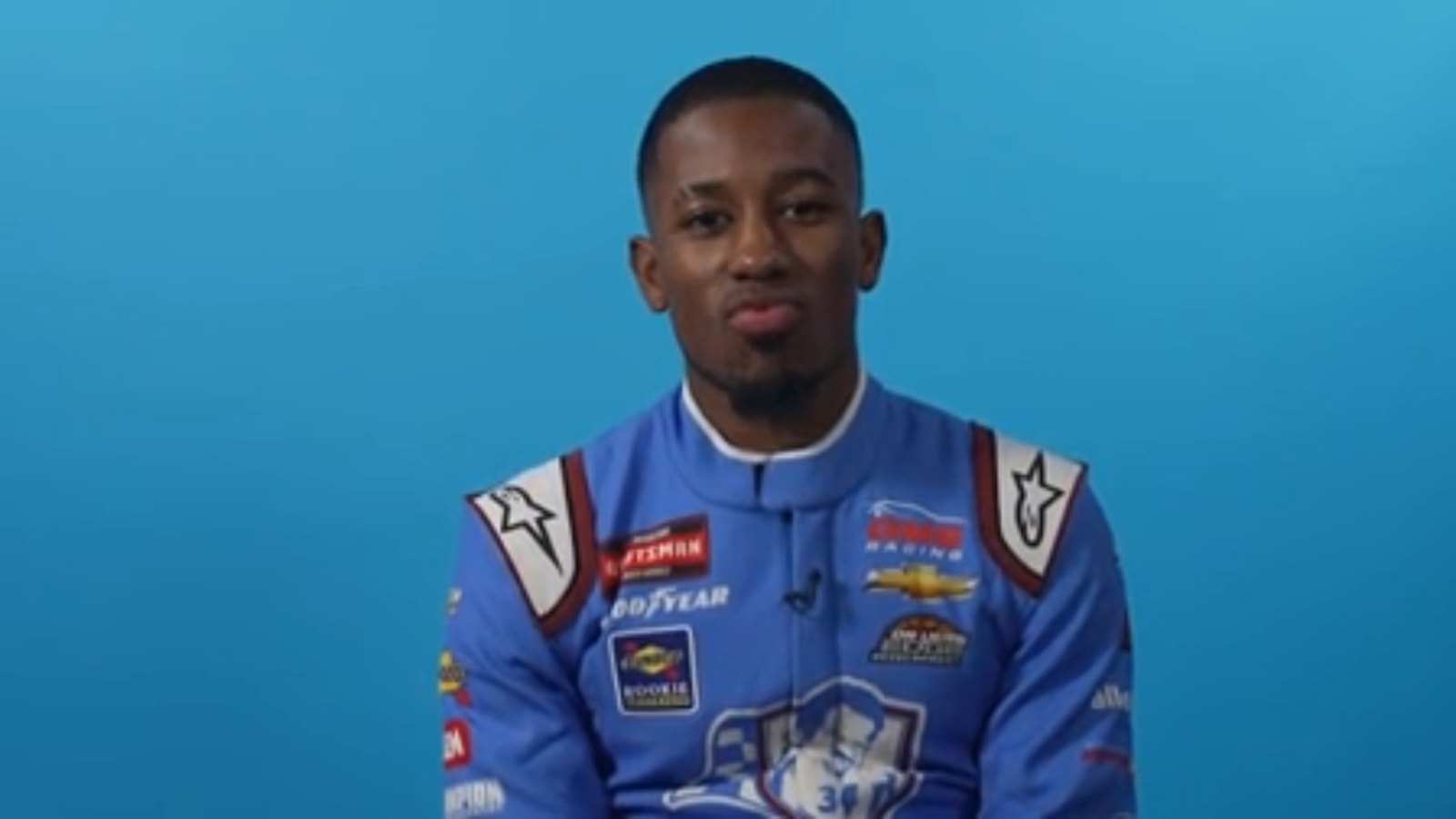 Truck Series rookie Rajah Caruth has done several appearances for NASCAR despite having only 11 national series starts (he was third in ARCA last year). He talks about being in the spotlight while still trying to build a racing résumé.
Looking for more NASCAR content? Sign up for the FOX Sports NASCAR Newsletter with Bob Pockrass!
Caruth was one of those with little opportunity to get to a racetrack physically and with something to drive.
"It's also going to be good for other people wanting to get into the sport that are from like Detroit or Brooklyn, D.C., Atlanta, L.A., really just areas that don't have racetracks near them and/or that people don't have connections to get behind the wheel," Caruth said.
"It's the most inexpensive form of racing compared to anything else. And hopefully, it'll continue to develop for years to come and allow for drivers like myself to be racing on Sundays one day."
Caruth's sponsorship through the Wendell Scott Foundation will have an HBCU (Historically Black Colleges and Universities) component. WSSU is one of those schools. Many in the Scott family attended HBCUs.
"Students can be inspired to become the next race-car driver, but now they know that is possible," Scott said. "Now you look at the ties that bind with the HBCUs that are part of this, that is a whole fan base that doesn't have direct opportunities to connect to the sport that we love. But now these things are more possible."
Like many drivers from diverse backgrounds, Caruth has to balance the wish that the color of his skin doesn't matter vs. knowing he can set an example and provide inspiration to other Black kids that there is an opportunity to race in NASCAR.
"At heart, I'm a racer," Caruth said. "Ever since [seeing] the Lightning McQueen movie when I was 4 years old to 'Speed Racer' and getting diecast when I was like 10 and 12, it's just grown over time. And that's what I am at heart.
"And at the same time, I understand that I am a Black man, and I'm also a student-athlete. So I understand that responsibility and what I represent and honestly where I'm from and my background, and I'm honored to represent who I represent. And at the same time, I'm just as good a driver as anybody."
Caruth: "I am honored to represent who I represent"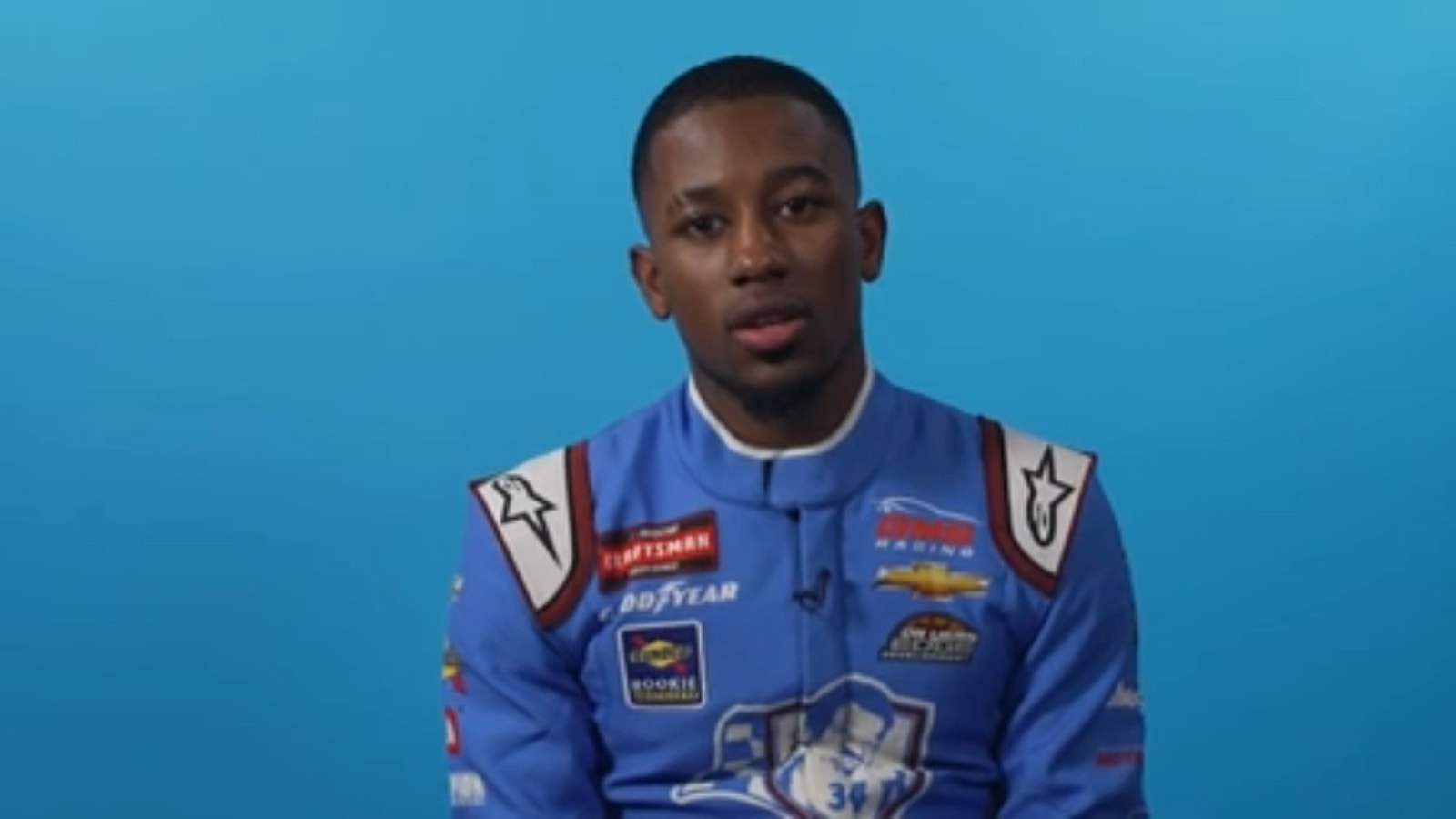 Rajah Caruth talks about sharing his experience to help increase diversity in NASCAR.
Wendell Scott competed in NASCAR from 1961 to 1973, and his victory in the December 1963 race at Jacksonville was the only Cup win by a Black driver until Wallace won in October 2021 at Talladega. Scott, whose life was the inspiration for the movie "Greased Lightning" starring Richard Pryor, never received the trophy from that Jacksonville win. He wasn't declared the victor until well after the race, a decision by those operating the race who did not want a Black man in victory lane.
Scott drove at a time in the Southeast when he wasn't always welcome at the racetrack. Now his face will adorn the hood of Caruth's truck.
"It will bring NASCAR new fans," Warrick Scott said. "It will bring Rajah new fans. It brings a greater exposure to the sport that we all love.
"That's what my grandfather really wanted. He wanted the playing field to be level."
Thinking Out Loud
It's the start of the season, so how about some championship predictions.
Cup: Joey Logano. He will go back-to-back. They were the best team at Las Vegas and Phoenix, and there's no reason to think they won't be just as good, if not better, this year.
Xfinity: Josh Berry. He has veteran experience now that he has raced at all the tracks. Even with the changes to the rules for the rear-end housing of the cars, the JR Motorsports cars should still be strong.
Trucks: Corey Heim. Toyota is going to want Tricon to be dominant in its first year with the manufacturer. Heim has talent and an experienced crew chief in Scott Zipadelli.
Social Spotlight
Stat of the Day
In three of the past six Daytona 500s, the winner has led only the final lap.
They Said It
"Since [the time] we both knew, he's been in my wedding. I haven't spoken to him since it actually came out, but I'm sure we're still going to be friends. It's a tough business." —Todd Gilliland on Zane Smith, who will replace Gilliland for six races this year
Bob Pockrass covers NASCAR for FOX Sports. He has spent decades covering motorsports, including the past 30 Daytona 500s, with stints at ESPN, Sporting News, NASCAR Scene magazine and The (Daytona Beach) News-Journal. Follow him on Twitter @bobpockrass, and sign up for the FOX Sports NASCAR Newsletter with Bob Pockrass.
Top NASCAR stories from FOX Sports:
FOLLOW
Follow your favorites to personalize your FOX Sports experience
---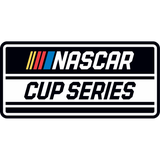 Get more from NASCAR Cup Series Follow your favorites to get information about games, news and more
---
---