How Ross Chastain, Trackhouse became a championship contender
---
The entry to the Trackhouse Racing parking lot has "235" painted on the asphalt. The paint on the curbs represents the color of the Phoenix Raceway walls.
It reminds employees daily of their goal. Last year, Ross Chastain lost the championship race at Phoenix by 235 feet to Joey Logano.
Earlier this year, every employee wrote on a piece of paper what they will do to try to help the company improve. They walked that stretch and then threw the piece of paper into a fire as a sign that this exercise focused on everyone knowing their goal and for each individual to personally dig deep in the pursuit.
"You can't just put a quote on the wall and just assume that will motivate everybody for 10 years, right?" team founder and co-owner Justin Marks said. "You have to find those moments to lean into that can mean something.
Looking for more NASCAR content? Sign up for the FOX Sports NASCAR Newsletter with Bob Pockrass!
"This company was 235 feet from winning the championship. So my message to the company for this year was: What can you do to contribute to that 235 feet?"
Championship conversation at Trackhouse a year ago would have resulted in laughter by many a NASCAR fan. Even a year ago, when Chastain won the organization's first victory at Circuit of the Americas, few considered Trackhouse a championship threat.
Now, in NASCAR's return to COTA, the competition looks at Trackhouse in quite a different light.
"We saw speed in their cars fairly early in the year, kind of right off the bat, and you were like, 'OK, it is a new car, let us all figure it out and see if they are still there,'" Logano said. "Obviously, they are still there.
"They are still there now, and they are hitting every area for the most part."
Trackhouse has managed to do something few young teams do. They might win a race here or there but to contend for wins week-in and week-out consistently rates as a totally different — and much more difficult — accomplishment.
The rise and continued elite performance of Trackhouse Racing represents the risk, reward, passion, aggressiveness and grit from its owner on down.
"I started this whole thing with two drivers who never won or made the playoffs and two crew chiefs that never won and made the playoffs at the Cup level," Marks said.
Ross Chastain on Trackhouse success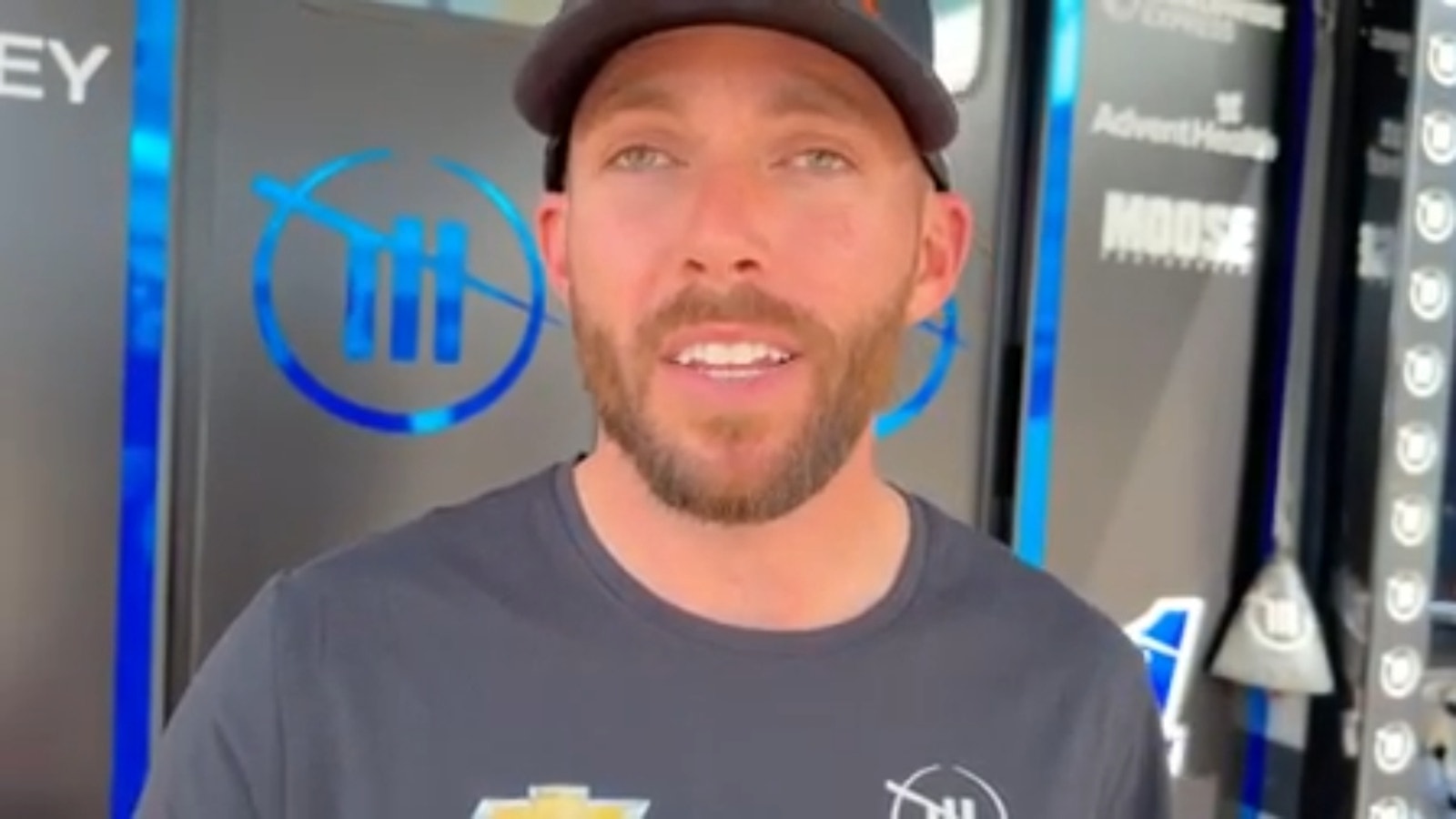 Ross Chastain speaks on how Trackhouse has maintained success, why he has flourished at Trackhouse and if there is any disappointment from finishing second in the championship last year.
"But I'd spent enough time around them that I'm like, they possess the ability to do it — we've just got to put the tools around them to do it. There was some belief and risk involved in it for sure."
The surge to prominence started about 10 months before Chastain's victory at COTA when Marks bought Chip Ganassi Racing, effective at the end of the 2021 season. Trackhouse, then in its first season, just had a handful of employees embedded at Richard Childress Racing preparing the car and Daniel Suarez. They finished a new-team respectable 25th in the standings.
Now Marks had a full shop and two full teams of employees. Marks, who drove 22 races for Chip Ganassi Racing's Xfinity program from 2016 to 2018 with one win and seven top-10s, opted not to just clean house.
"I raced out of that building myself, so I knew the culture in the company," Marks said. "I knew a lot of the people.
"And the whole time I was there, I said that this is a group of people that can do it, because I got to know them personally."
When Marks hired Chastain as a driver, he asked Chastain about who he wanted to work with on his team. Chastain chose most of the same Ganassi people, including crew chief Phil Surgen, who had just led him to a 20th-place finish in the standings.
"Justin just point-blank asked me one day when he first acquired CGR what I thought and if I could map out my ideal team, what would it be?" Chastain said. "And I didn't even hesitate.
"And I said I want the same team. I want my 42 team. We didn't even have the number picked out yet, but I want them."
Ross Chastain on his crew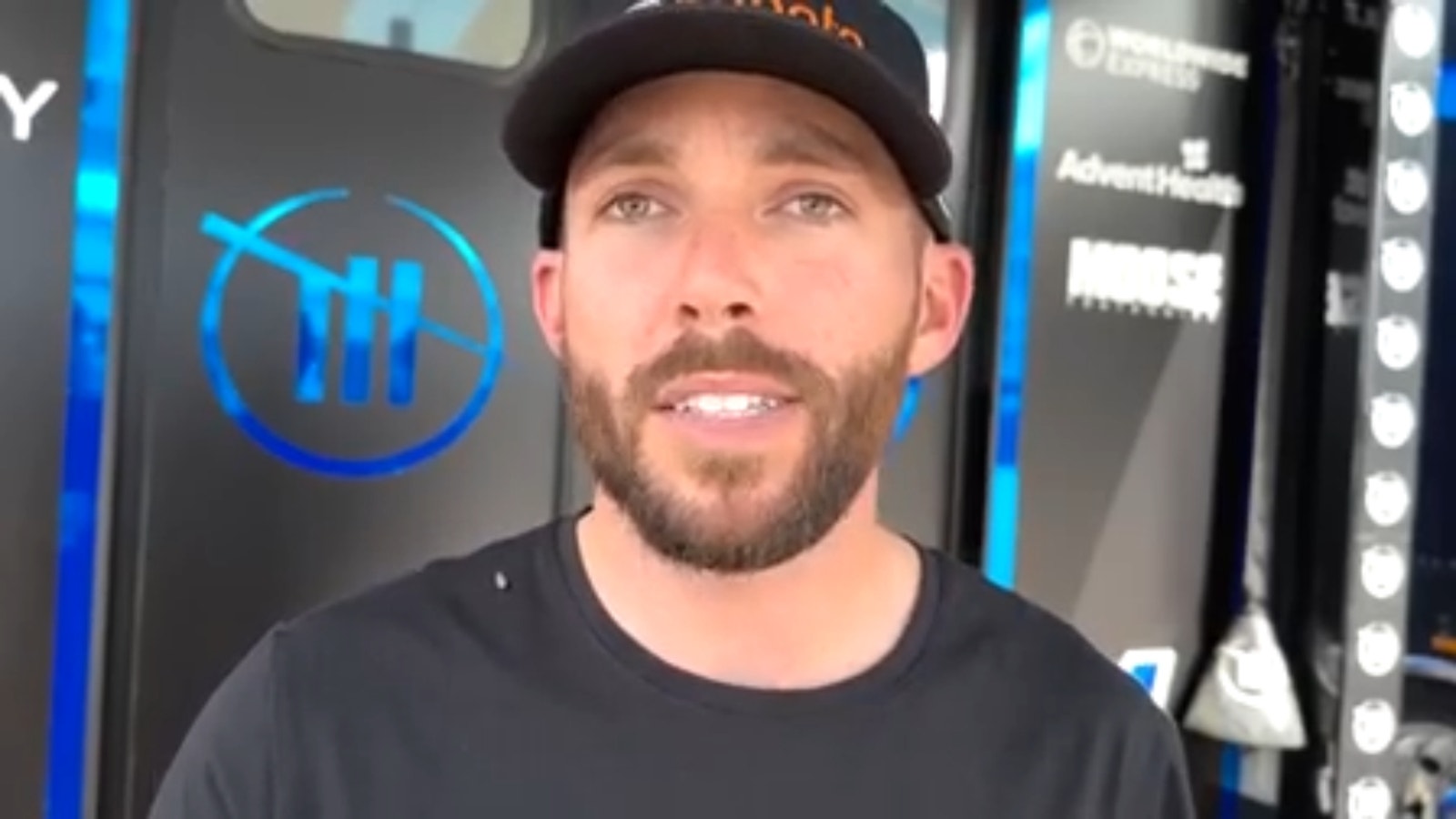 Ross Chastain explains why he wanted the bulk of his Ganassi crew to remain with him at Trackhouse and why he feels his team performed better in 2022 than in 2021.
Marks likes to credit the people and the culture, especially with NASCAR's new Next Gen car where teams buy most of the parts and pieces from the same supplier.
"I felt like we're able to do it because where we invest in being successful is repeatable," Marks said.
"We didn't find something about the car that no one else discovered. We're just sticking to the fundamentals."
But many of the people who perform so well now for Trackhouse didn't perform at such a high level when with Ganassi.
What changed?
"What I saw when I walked in that building, I saw a lot of people who didn't want to be there," Trackhouse President Ty Norris said. "It was in June when we walked in there, a lot of people were there for their job or career.
"The passion had left that building. … This is way too hard to do when you love it. Let's not intersperse people who hate it."
Surgen estimates that 70 percent of Ganassi employees remained but some now work in different roles.
"Within the organization, we've changed what positions people are in and we had the opportunity to select which people we wanted to stay," Surgen said.
"So I don't know the nicest way to put it — but we got to select the best people for the jobs we felt were the most appropriate for them. Just a little bit of a restructure."
With its restructure, the organization then turned heads right away in 2022 and Chastain won in the sixth race of the year at COTA, which had followed finishes of third, second and second in the three previous weeks.
But what Trackhouse folks remember about that COTA race doesn't start with Chastain's wild victory. Suarez led all 15 laps of the first stage and opted for the stage win rather than pitting before stage end for track position. That cost him as he got turned on the ensuing restart mired in the middle of the pack.
Chastain then battled his way up front and in a wild overtime finish, muscled by Tyler Reddick for the lead and appeared to have the race won when he got too conservative and road-course ace AJ Allmendinger got to his bumper.
Allmendinger knocked Chastain aside, but Chastain returned the favor in the final turn, shoving Allmendinger not just out of his way but into the car of Alex Bowman, who was passing them all for the lead.
And the rest, as they say, is history.
"It was not just one car," Norris said. "It was the whole organization. It wasn't just Ross. It was Trackhouse's day.
"That's what made it so special. It was a really remarkable moment for us that basically [told us] we can do this on a weekly basis, and you start to believe in yourself more."
Ross Chastain on impact of win at COTA last year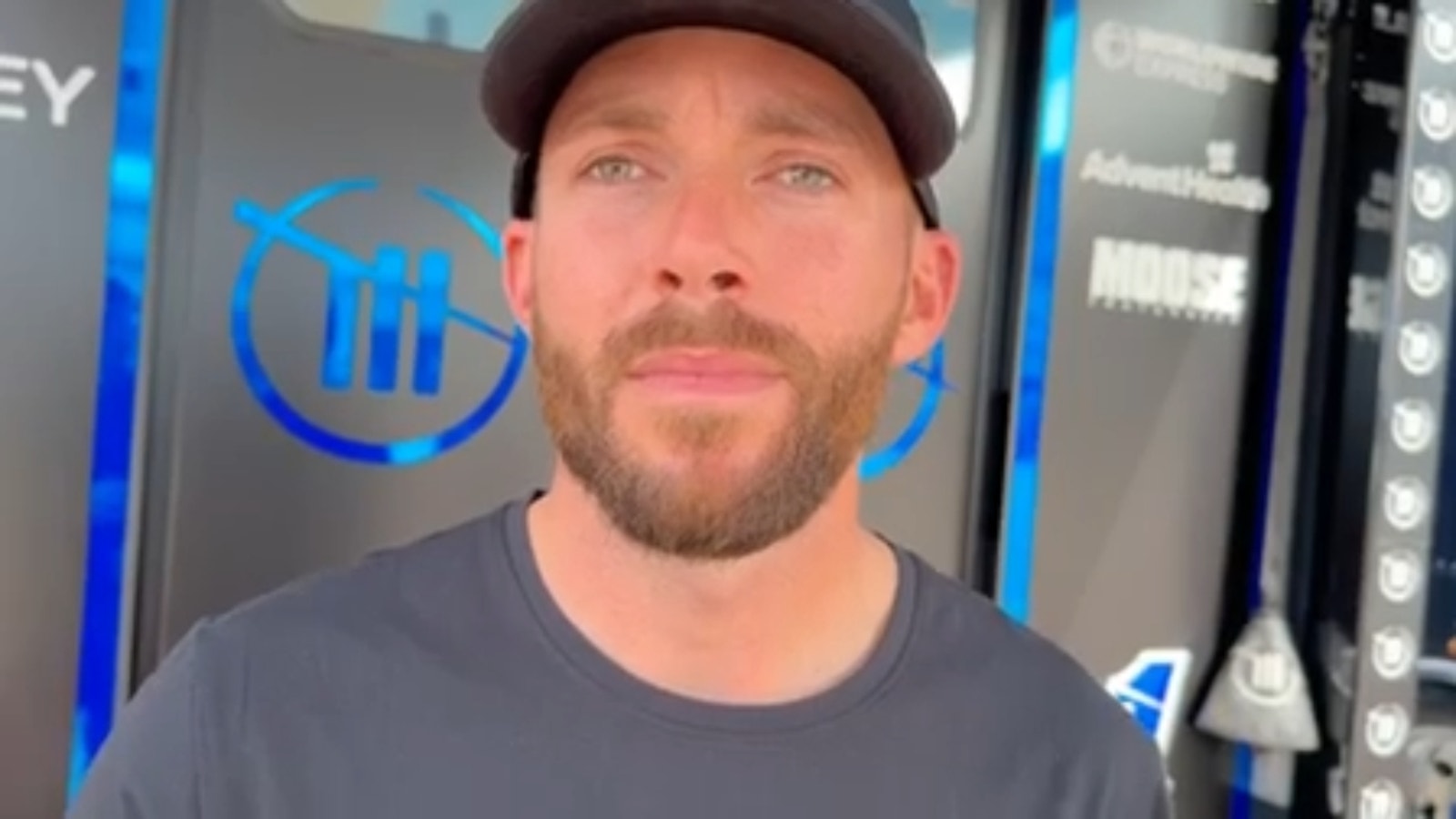 Ross Chastain said his win at COTA last year meant more to those outside the team and their perception than it did internally.
With that belief, Chastain won a month later at Talladega. Before the start of the summer, Suarez earned his first career victory at Sonoma in June.
The organization hasn't won in the past 25 races but has had 13 top-5 finishes and 24 top-10 results among its two drivers.
"If we look back to one year ago — one year ago we were a team that was very promising," Suarez said. "I feel like right now, Trackhouse is a reality.
"I think we have shown that we're here to stay and to be competitive. … We have to continue to work, to not feel comfortable, to not stay still because everyone is working very hard. I feel like that has been one of the keys of Trackhouse to continue to evolve and continue to move forward."
Daniel Suarez on Trackhouse's progress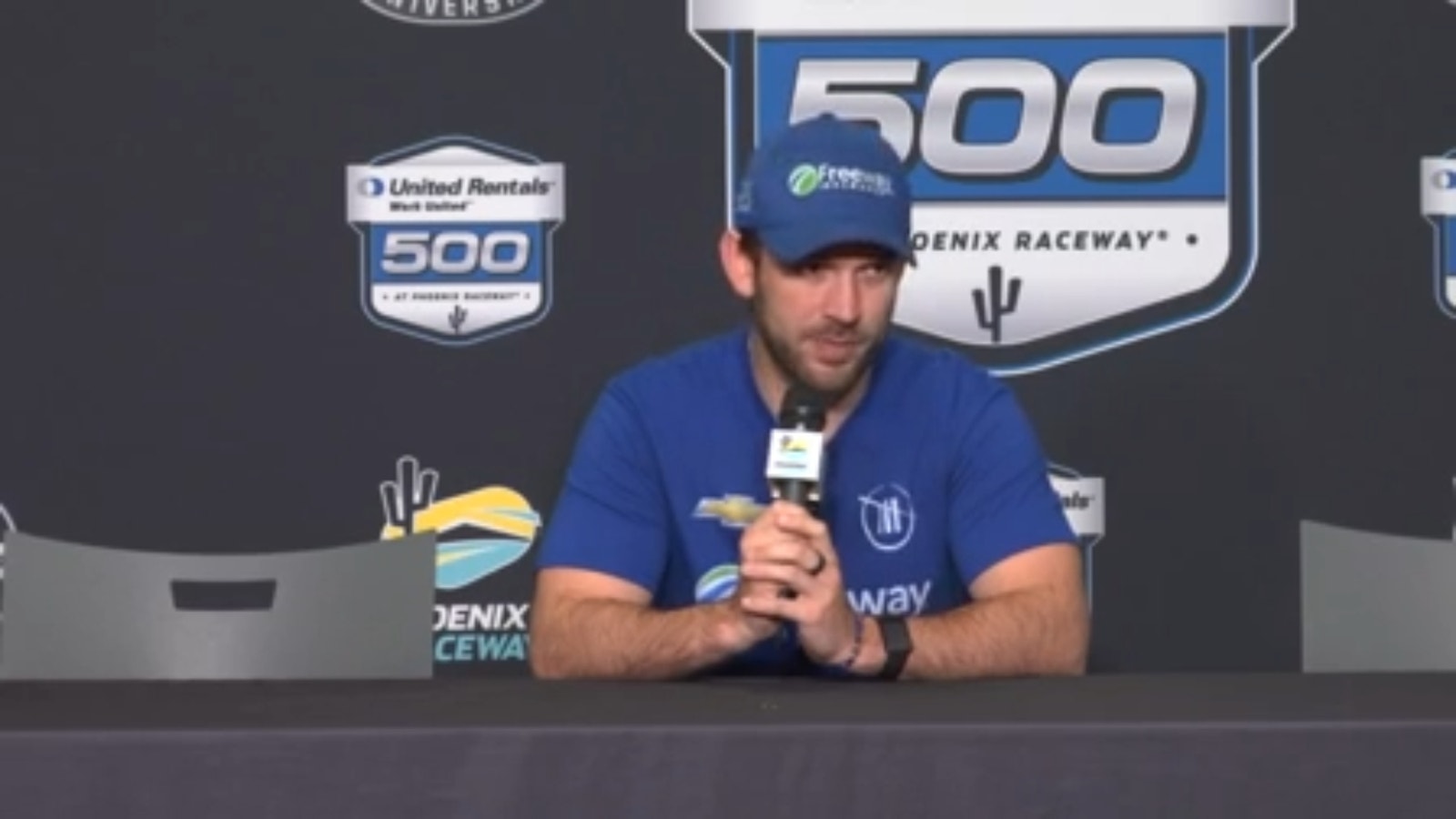 Daniel Suarez explains why he thinks Trackhouse has kept its performance at a high level since its first win a year ago.
Over the past 25 races, Chastain provided many memorable moments as he continues to frustrate drivers (and sometimes himself) with his aggressive style. But that style helped create the most viral moment in NASCAR history when Chastain opted to floor it into the Turn 3 corner on the final lap at Martinsville and ride the wall, passing several cars to earn a spot in the championship event.
NASCAR has since banned the move.
Chastain continues to find himself in the middle of accidents, including with Denny Hamlin and Kevin Harvick in recent weeks. Last year, Marks spoke up to publicly support his driver. Marks likely won't do as much anymore.
"Ross is a very aggressive driver, and he fights every race like it's his last race, and that's sometimes going get him sideways with some guys," Marks said. "I was a part of it last summer, and I didn't like being a part of it.
"So I'm sort of not [talking much] — I'm just making sure Ross knows that I've got his back and I support him and he's important to this company. And he's just got to figure out how to exist with these guys kind of on his own."
Chastain sits third in the standings and Suarez 10th just five races into the 2023 season. Just a couple weeks ago, Chastain led the standings. NASCAR parks the haulers in the garage based on points, and Chastain's parked first.
Standing outside that hauler, Chastain acknowledged the foundation and the people, that everyone continues working hard and not getting burned out.
"I'm not satisfied with my driving or by my speed in the car, and I just continue to always try to be better," Chastain said.
Trackhouse hasn't only produced results. Those results could soon produce a significant boost in revenue. Many in the industry believe Trackhouse has a good chance to land the Anheuser-Busch sponsorship as the Busch Light deal ends at Stewart-Haas Racing following this season, coinciding with Kevin Harvick's retirement.
Whenever a sponsor deal comes up at one team, the company often talks to multiple teams before deciding, especially when it knows it won't have the same driver.
"To be considered in a conversation like that is incredibly flattering," Marks said. "It just shows that the work that we're doing to try to be something special in this garage area, people are noticing it and it's paying off."
In addition to performance, another reason exists that would make sense for a beer company to align with Trackhouse: The team since its inception has tried to create an entertainment brand. It has several connections to Nashville, including sponsorship from one of Nashville's most famous bars.
Armando Perez, better known as the entertainer Pitbull, co-owns the team. When Marks announced before the team had ever started a race that he had recruited Pitbull as an investor, some thought this team would focus on entertainment rather than racing.
Ross Chastain on Pitbull being his team's co-owner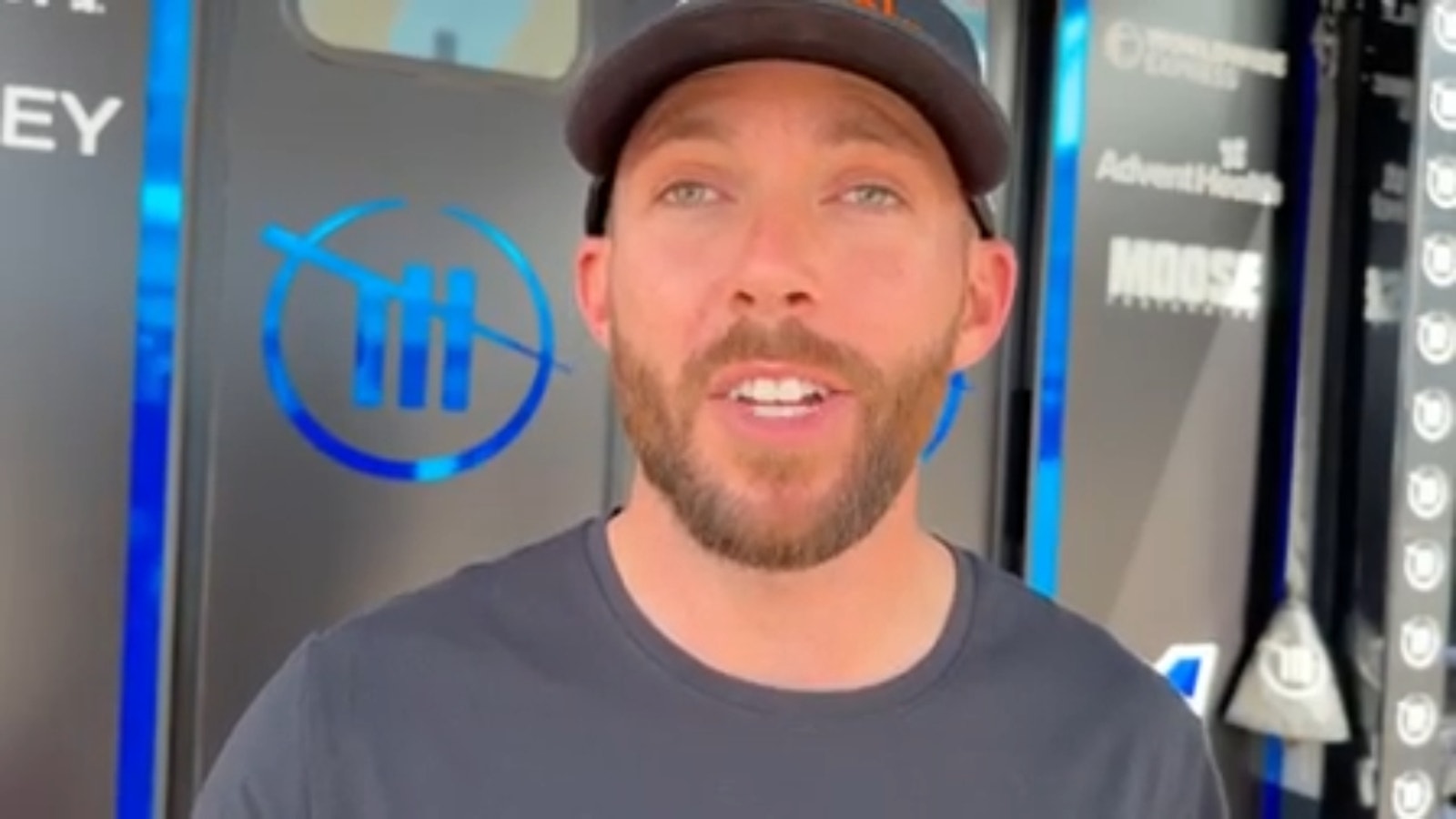 Ross Chastain talks about what it means to have Pitbull as his team's co-owner.
"From the beginning, [Marks] reassured me and reassured everybody that performance of the race cars on Sunday is the primary focus and the value and all the rest of that doesn't exist without good performing race cars," Surgen said.
"He's committed to the resources we need to go fast."
The team had to show that their notoriety wouldn't center on having Pitbull as a co-owner. They had to show they would earn publicity for their results.
Chastain quickly learned just how much Perez engaged with the team from a racing standpoint.
"I'd say early on, I perceived that Daniel was more Pitbull's driver," Chastain said. "And then once I got to know Armando, I realized no, he's a racer. And I'm just as much his driver as Daniel.
"He texts me and treats me just like anybody else. And it's so cool that a guy with that much notoriety and star power and worldwide fame truly cares about cars driving in circles as much as he does. And he just wants us to beat everybody else."
They have succeeded at that over the past year.
"I have had some really good times in my life that I thought were going to be the best," Chastain said. "And it turns out that this has been even better.
"It took everything to get here, the ups and the downs. I hope I don't wake up from this dream. But I work harder now than I did a year ago because it could all be gone. It could all be taken away. And I want to maximize this time. … Trying to find that next little bit is probably going to be harder than anything before it."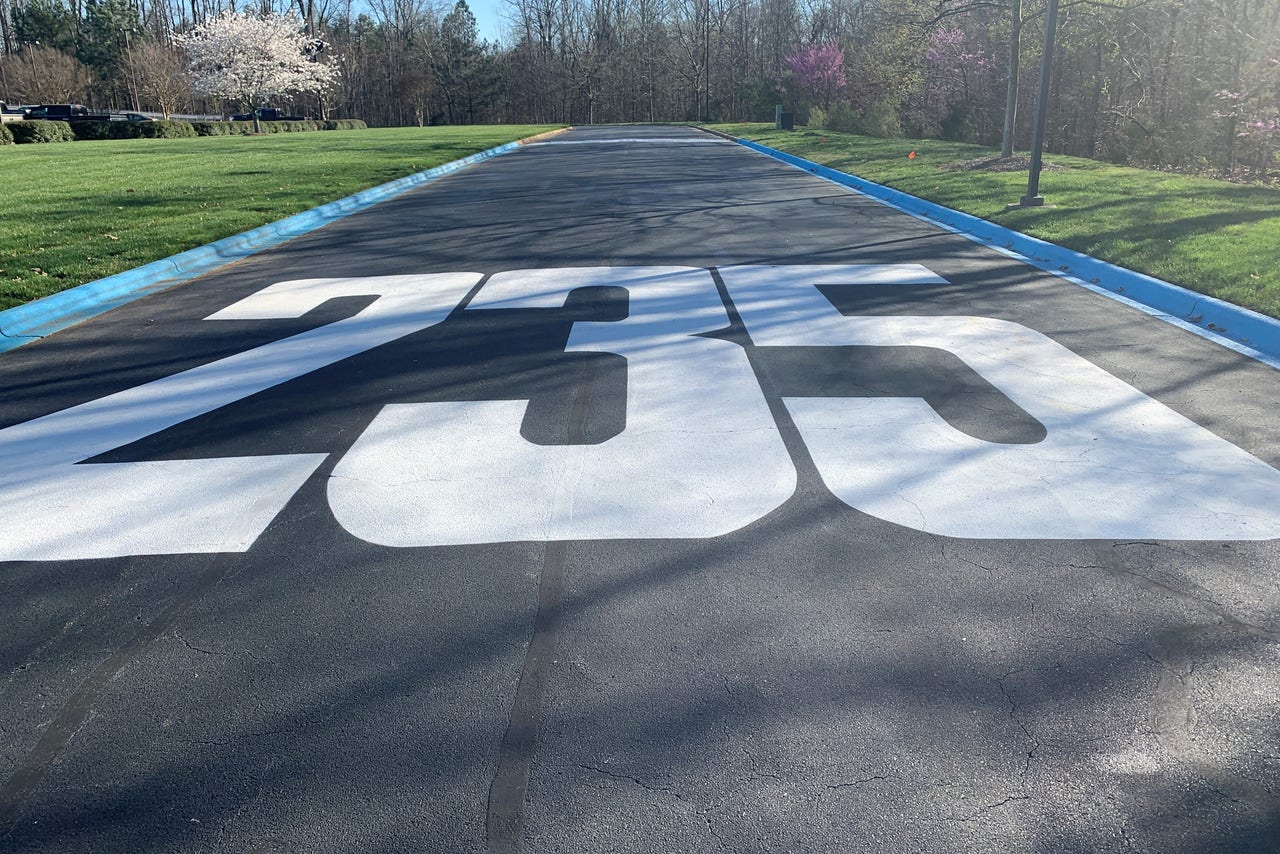 The entry to the Trackhouse Racing parking lot features "235" painted on the asphalt, and the paint on the curbs is the color of the Phoenix Raceway walls. Both represent how close Trackhouse came to a championship.
In other words, that next little bit is measured by 235 feet. Marks offered what he told his team about what he wrote during that exercise of walking 235 feet.
"I said, for me, it's spending more time with my wife and kids so I can come to the shop more refreshed and more present for the people there," Marks said. "It could be anything."
They have another 30 races before the championship race at Phoenix. Only then will they know if they have done enough to make up that distance.
"That 235 feet represents that there's always work to do," Norris said. "There's always, always inches or feet to gain. And as long as we have that attitude, as long as we're always feeling like we have to advance, then I feel like we can sustain it."
Logano seems to believe they can.
"They have done a good job at bringing the heat to the racetrack for sure," Logano said. "I would say at this point it is not some one-off thing. That is honestly what I was hoping for [that it was a one-off].
"I would say they are definitely a competitor that is here to stay."
What To Watch For
There will be plenty of things to watch at COTA this weekend (Sunday, 3:30 p.m. ET on FOX).
For the first time on a road course, NASCAR will have drivers choose their lane for the restart. It will be on the long backstretch at COTA. Drivers don't expect it to play too much of a role as they likely won't want to give up track position to start in a specific lane at COTA.
Goodyear has changed the tires for this trip to COTA, hoping for more grip and more tire wear. The tires were tested in January by Kyle Busch, Austin Cindric and Tyler Reddick — but with the aero package that NASCAR had originally planned for road courses. That means this will be the first time on this tire with the 30% reduced downforce thanks to the smaller rear spoiler and changes to underneath the car.
There are a couple of strong road-course racers who are making their debuts — Jordan Taylor substituting for Chase Elliott (broken leg) and former Formula 1 champion Jenson Button in the Rick Ware Racing No. 15 car.
Among the other drivers with international names — seven-time Cup champion Jimmie Johnson is in a third Legacy Motor Club car, former Formula 1 champion Kimi Raikkonen is in a third Trackhouse Racing car and IndyCar driver Conor Daly is driving for The Money Team in his second start of the year.
Thinking Out Loud
NASCAR suspended Josh Williams for one race for parking his car on the frontstretch in protest of a NASCAR decision to park him for the remainder of the race at Atlanta.
The NASCAR decision to park him, while within the NASCAR rules, seemed excessive for bear bond coming off the car. It was a sign of frustration with the race as a whole as caution laps littered the event. Williams and the underdog DGM Racing team just made a bad race situation worse — and the argument that the bear bond just wouldn't stick in the cold weather is conceivable.
But a driver can't abandon a car on the track and walk across the infield without penalty. A driver can't show up NASCAR officials at the same time without penalty.
A suspension? For Williams, that is probably better than a fine that he might struggle to pay. The team also is not impacted as it only hurts Williams.
That's a good way to send a message. It stinks for Williams, but actions have consequences. He got publicity and is doing a fundraiser selling T-shirts commemorating the incident — with the proceeds going toward his work with children's hospitals. And he misses a race at a track that has given him fits in recent years.
Weekly Power Rankings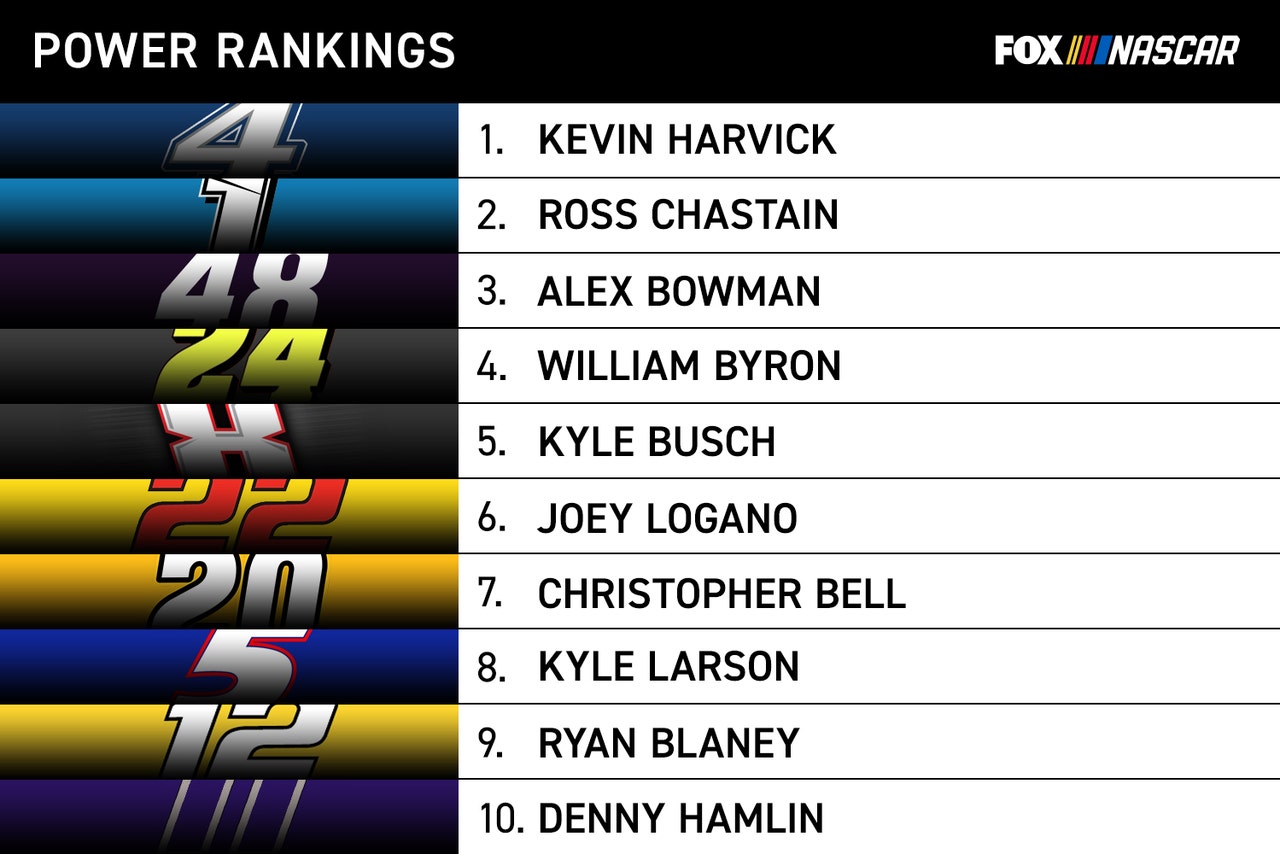 They Said It
"I stand behind what I did, and I don't regret any decision I made. I stand behind NASCAR for these decisions and will continue and always continue to support them." —Josh Williams on his one-race suspension after Atlanta incident
Bob Pockrass covers NASCAR for FOX Sports. He has spent decades covering motorsports, including the past 30 Daytona 500s, with stints at ESPN, Sporting News, NASCAR Scene magazine and The (Daytona Beach) News-Journal. Follow him on Twitter @bobpockrass, and sign up for the FOX Sports NASCAR Newsletter with Bob Pockrass.
Top NASCAR stories from FOX Sports:
FOLLOW
Follow your favorites to personalize your FOX Sports experience
---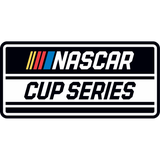 Get more from NASCAR Cup Series Follow your favorites to get information about games, news and more
---