NASCAR Power Rankings: Kyle Larson widens gap at the top
---
Kyle Larson already was on top of these power rankings entering the NASCAR All-Star Race.
So after he dominated the 200-lap event at North Wilkesboro Speedway, there certainly was no question that he keeps the top spot. No one moved up more than two spots, while the biggest drop was Kyle Busch, who struggled all weekend at North Wilkesboro Speedway.
This week, I'll analyze what the drivers need to do over the second half of the regular season (the season is 13 races in with 13 races remaining) to set themselves up for a deep playoff run.
1. Kyle Larson (Last week: 1)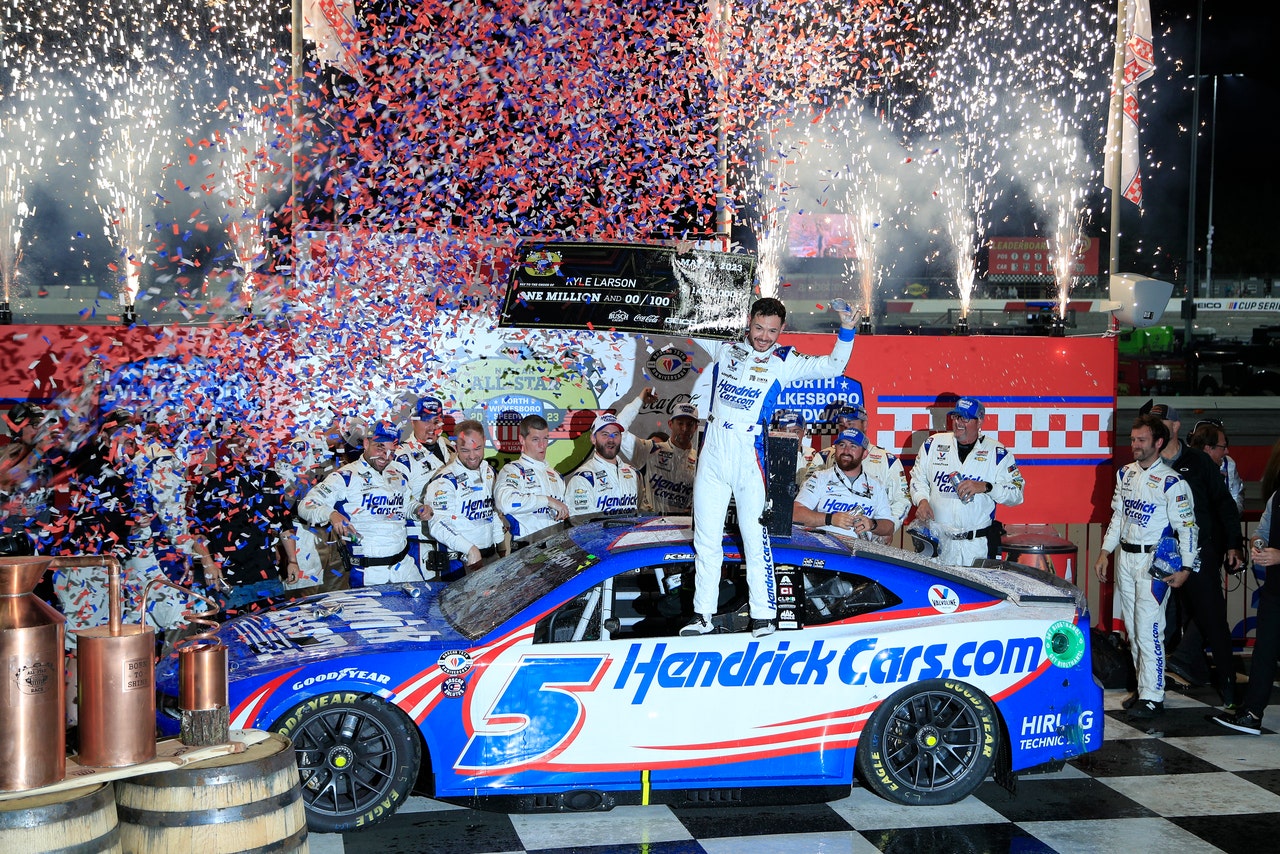 Larson is 10th in the standings thanks to four races where he failed to finish. He is 66 points behind Ross Chastain for the lead in the standings. It could be tough to catch him, but Larson needs to climb higher in the standings as the top 10 in regular-season points are awarded playoff points on a 15-10-8-7-6-5-4-3-2-1 scale.
2. Ross Chastain (LW: 3)
He leads the standings and ranks second in stage wins this year. But the most eye-opening stat for his season (it's not the nine consecutive points races with an incident) is that he has not won. He doesn't need one win — he needs more than one — over the next 13 races.
3. William Byron (LW: 2)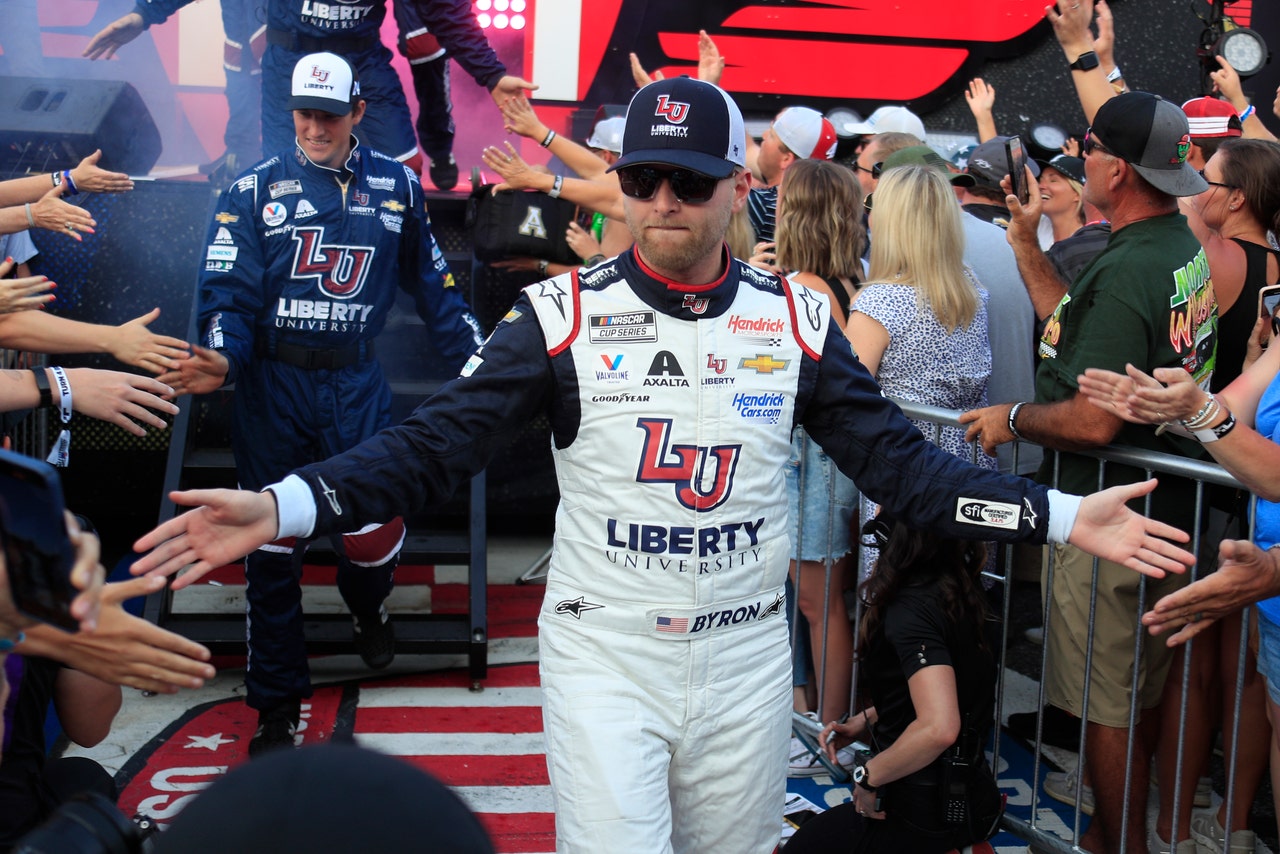 Byron has the most race wins with three and the most stage wins with six. To be primed for the playoffs, Byron just needs to avoid the summer slump that he had last year.
4. Christopher Bell (LW: 6)
Bell is second in the standings but does not have a stage win this year. What does that mean? It means he might be a tick off in raw speed. He has started in the top six in seven races. He needs to turn those starting spots into some stage victories and the valuable playoff point that goes with each one.
5. Martin Truex Jr. (LW: 4)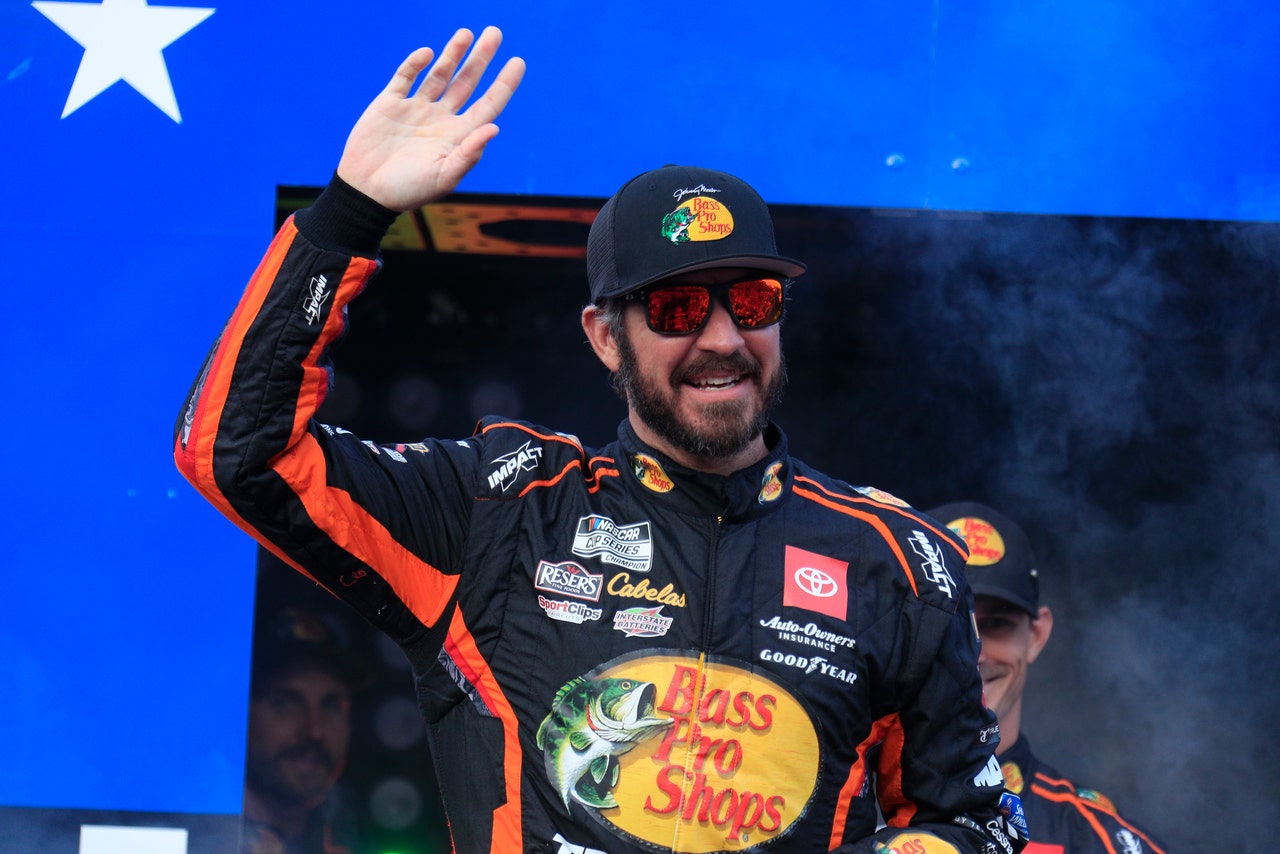 Truex's key for the rest of this regular season is the same key to his team over the last few years: Don't beat themselves. Not only will that mean more regular-season points, but it would build confidence for the playoffs.
6. Denny Hamlin (LW: 7)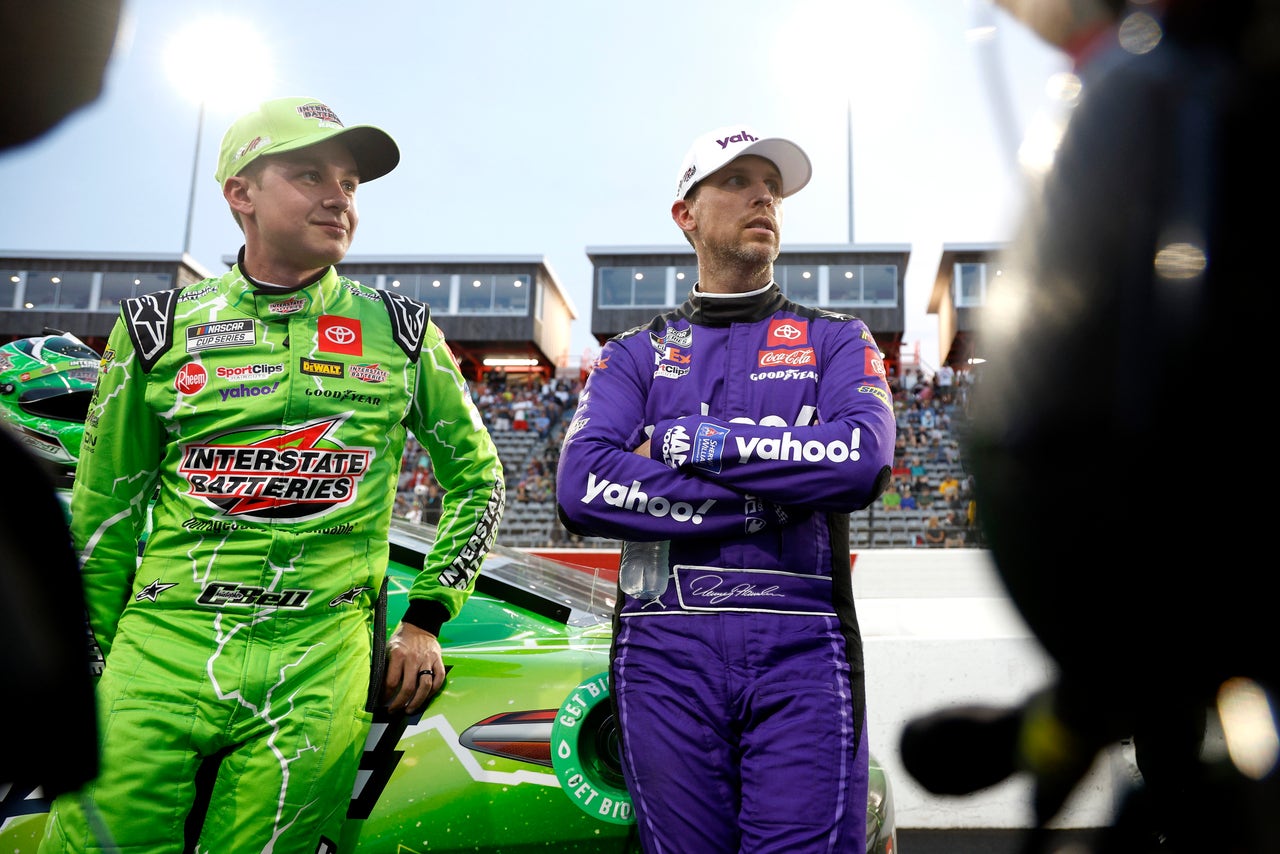 Hamlin has completed every lap of the 2023 season — he is the only driver to have done so in each of the first 13 races (Truex did it for the first 12 but then had the late wreck at Darlington). If he keeps doing that, he will make the most out of his race cars. He has been very good and not great, and he's capable of taking a very good car deep into the playoffs as long as he keeps that car on the racetrack.
7. Chase Elliott (LW: 9)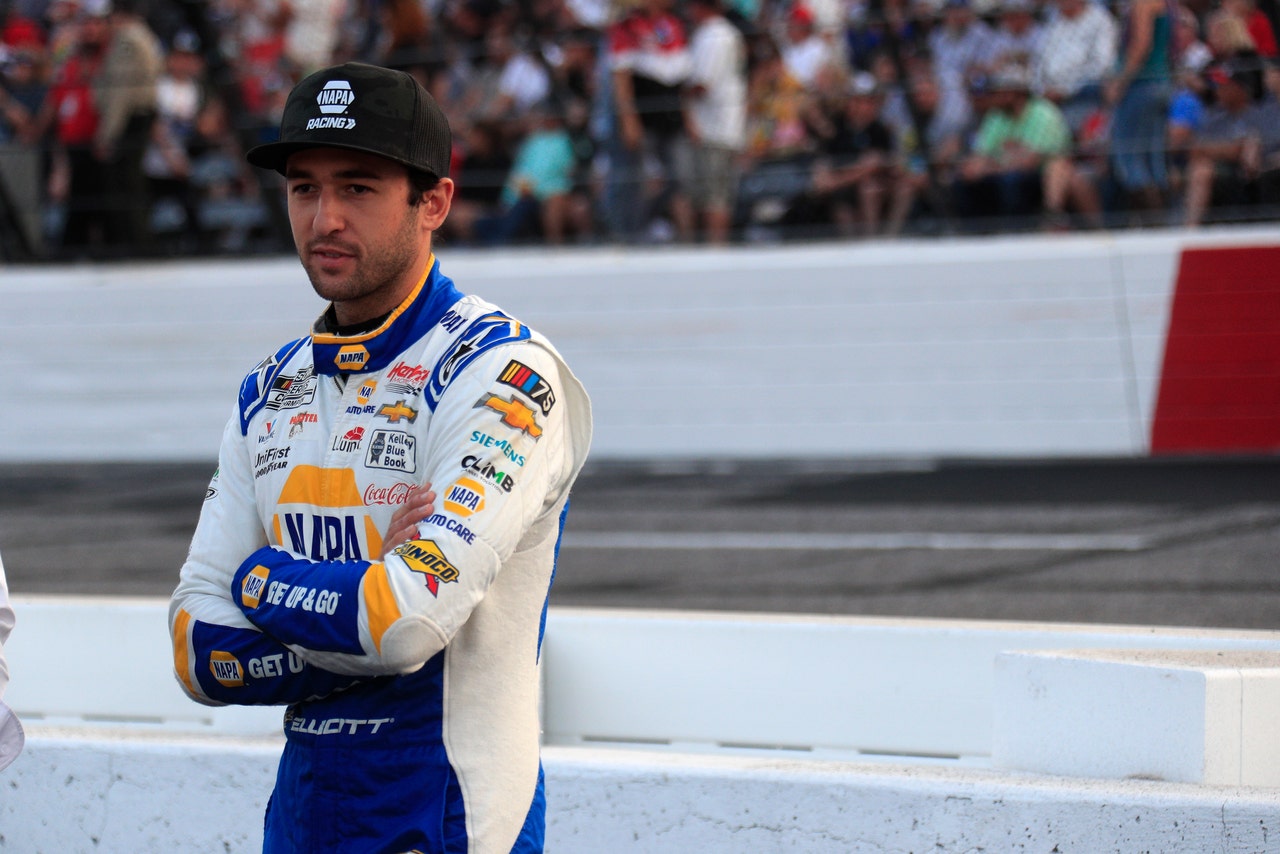 Don't get hurt. That's the first thing. And then win. He missed six races earlier this year because of a broken leg in a snowboarding accident. If he continues at his current pace, he should have a shot to make the playoffs on points. But it would be a lot less stressful (and obviously more of a guarantee) if he just wins a race.
8. Kyle Busch (LW: 5)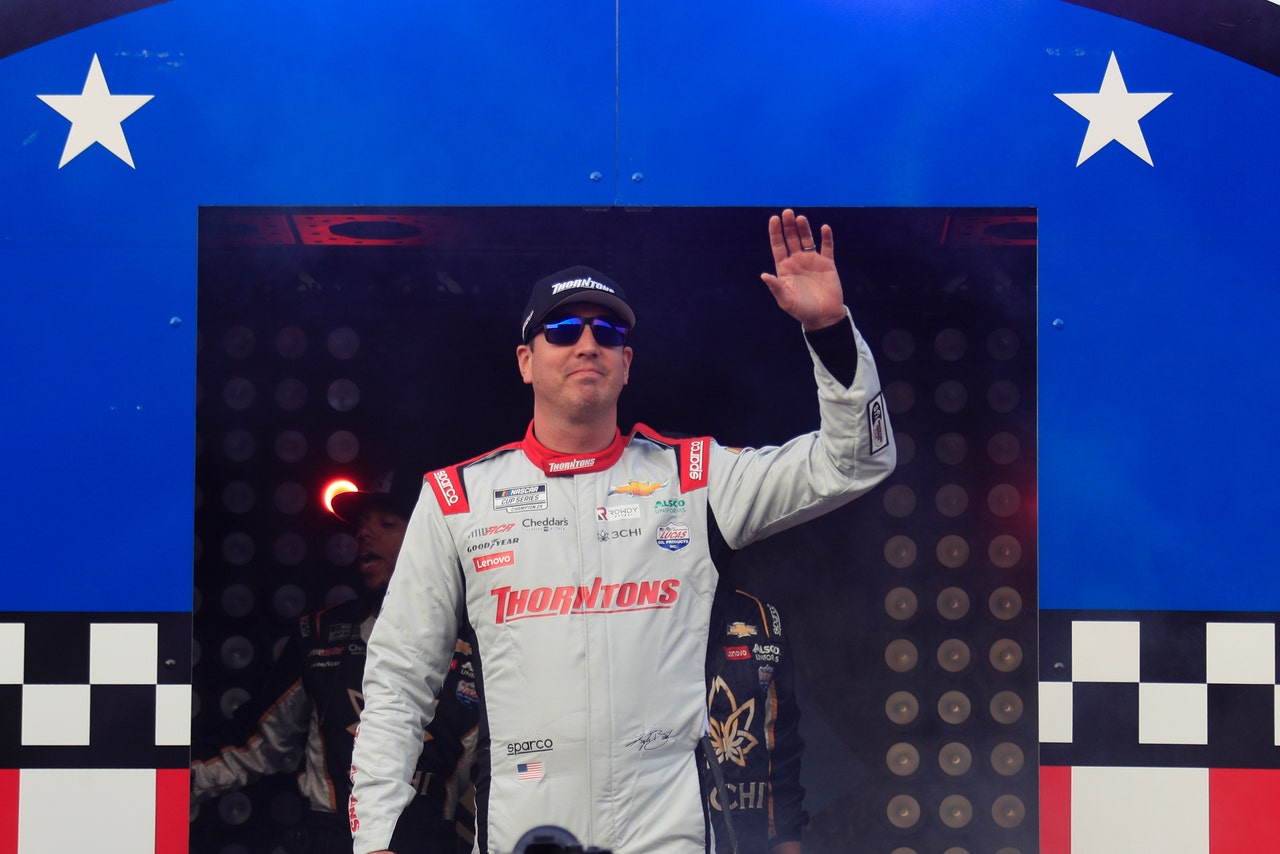 Busch's season has been as up-and-down as Busch's moods can often be. This team needs to find consistency over the next 13 weeks. If they don't, they won't have the confidence to run well in the playoffs.
9. Kevin Harvick (LW: 8)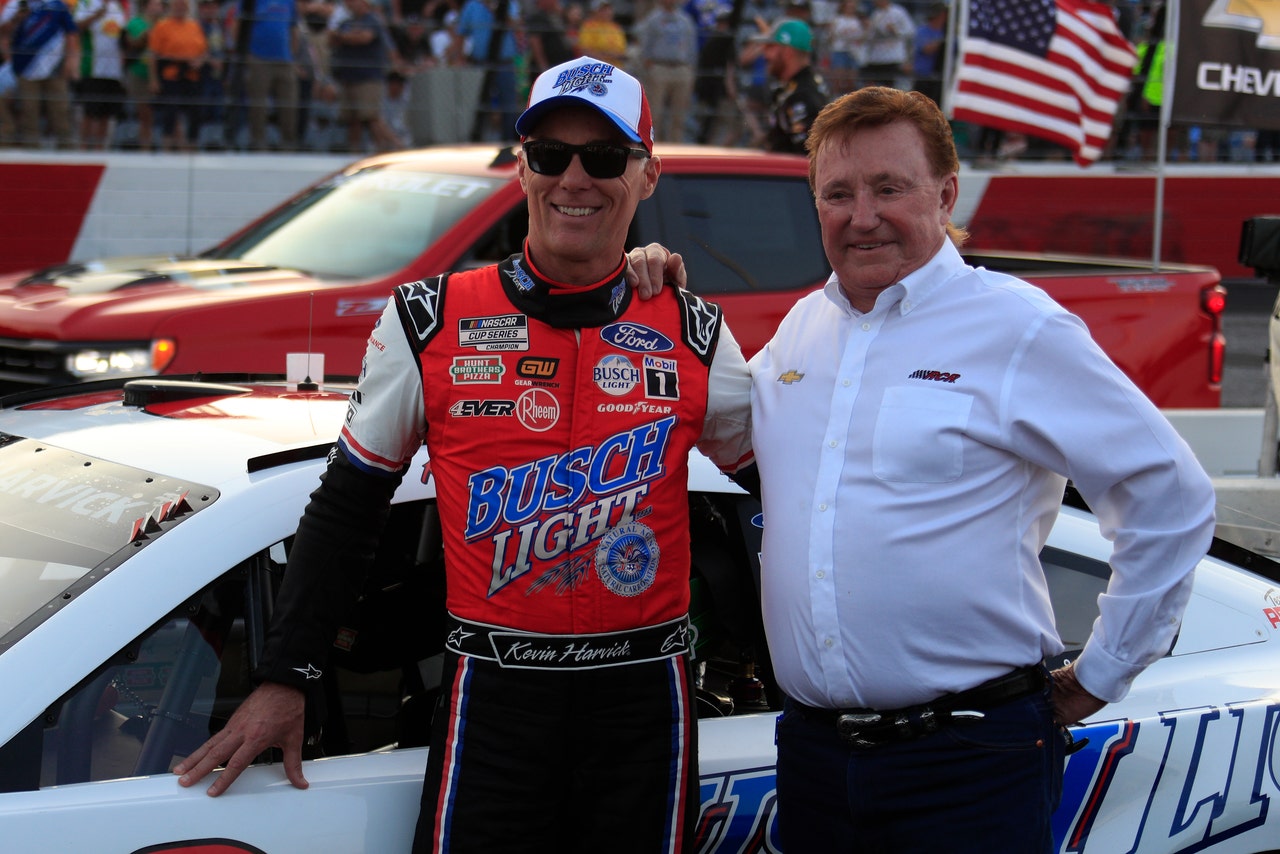 Harvick sits fifth in the standings and you wonder, how in the world did he get there? He has finished top-5 in seven of the 26 stages this year and then in four of the 13 races. The problem is he has finished in the top 5 in just one of his last six starts. He needs to find some speed.
10. Tyler Reddick (LW: NR)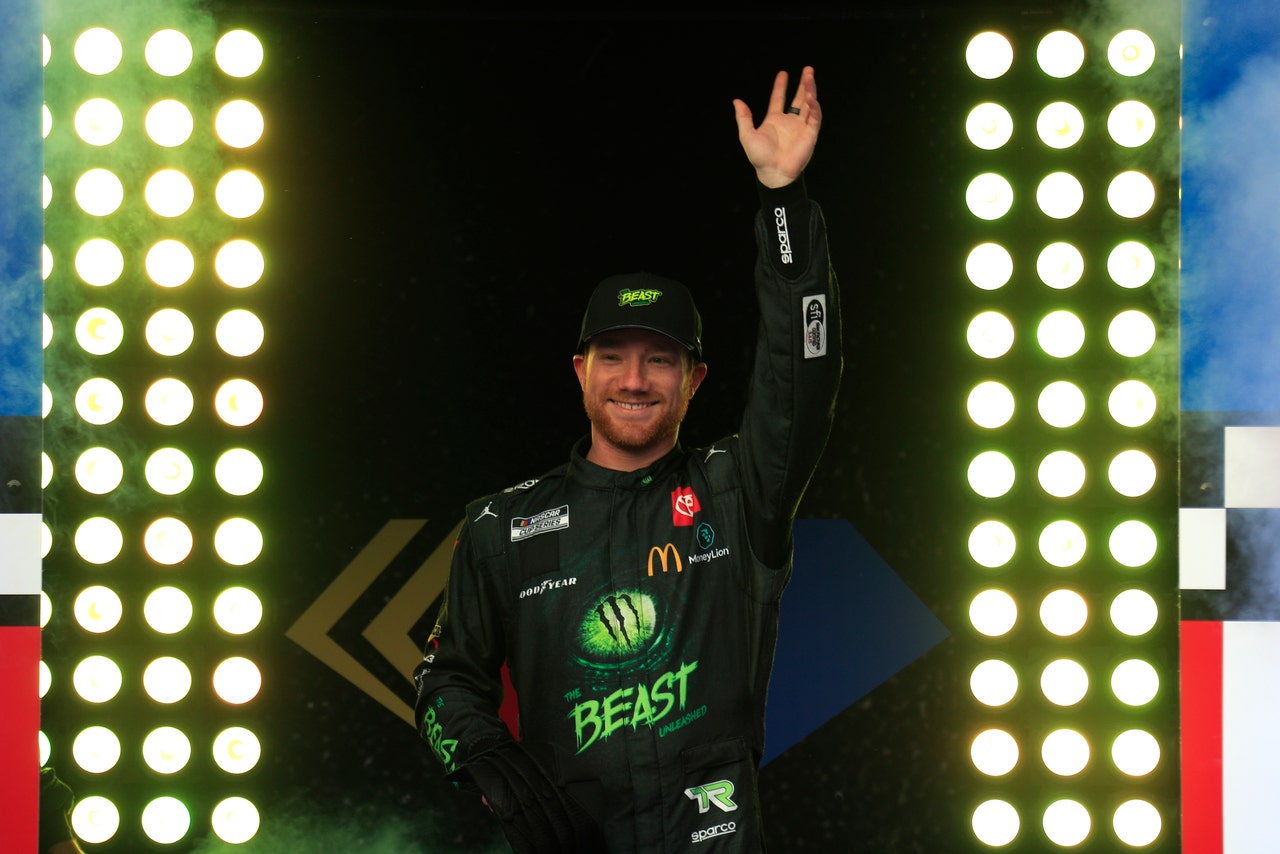 Reddick finished better than he started in five of the first six races. But in the last seven races, he has finished better than he started just once. He needs to get back to what worked in the first six weeks of the year, which was capped with a win at Circuit of the Americas.
On the verge: Ryan Blaney, Chris Buescher, Ty Gibbs, Brad Keselowski, Joey Logano, Bubba Wallace
Bob Pockrass covers NASCAR for FOX Sports. He has spent decades covering motorsports, including the past 30 Daytona 500s, with stints at ESPN, Sporting News, NASCAR Scene magazine and The (Daytona Beach) News-Journal. Follow him on Twitter @bobpockrass, and sign up for the FOX Sports NASCAR Newsletter with Bob Pockrass.
Top NASCAR stories from FOX Sports:
FOLLOW
Follow your favorites to personalize your FOX Sports experience