Road-racing stars get taste of NASCAR Cup Series at COTA: 'The action is amazing'
---
AUSTIN, Texas — When drivers from other forms of motorsports come to NASCAR, the one thing they can't prepare for is the physical nature of racing in the series, especially on restarts.
So when 2009 Formula 1 champion Jenson Button made his Cup debut Sunday at Circuit of the Americas, he learned quickly about how to be part of "boys have at it."
For a driver used to an open-wheel car where the mere touching of wheels could trigger a crash, the beating and banging was different in a car that was much slower and much heavier than nearly anything he had ever driven.
"The revenge is enjoyable, but there are points where it feels we can do better," Button said. "The action is amazing, don't get me wrong."
Looking for more NASCAR content? Sign up for the FOX Sports NASCAR Newsletter with Bob Pockrass!
The Cup race Sunday featured two former F1 champions — Button in his first career Cup start for Rick Ware Racing (the car was prepared by Stewart-Haas Racing) and 2007 champ Kimi Raikkonen in his second career Cup start for Trackhouse Racing.
Noted road-racing star Jordan Taylor also made his Cup debut as he substituted for Chase Elliott (broken leg).
It is somewhat remarkable whenever stars from other motorsports attempt a Cup race, and this was no different. Their eyes are often wide open and for these accomplished drivers, their racing reputations won't take a big hit if they struggle.
But the competitor in them wants to do well while also remaining respectful of those who compete in the series full time. They found out that is hard to do.
Taylor was 10th going into the final restart but got spun, resulting in a 24th-place finish, five spots ahead of Raikkonen and six places behind Button.
An eye-opening experience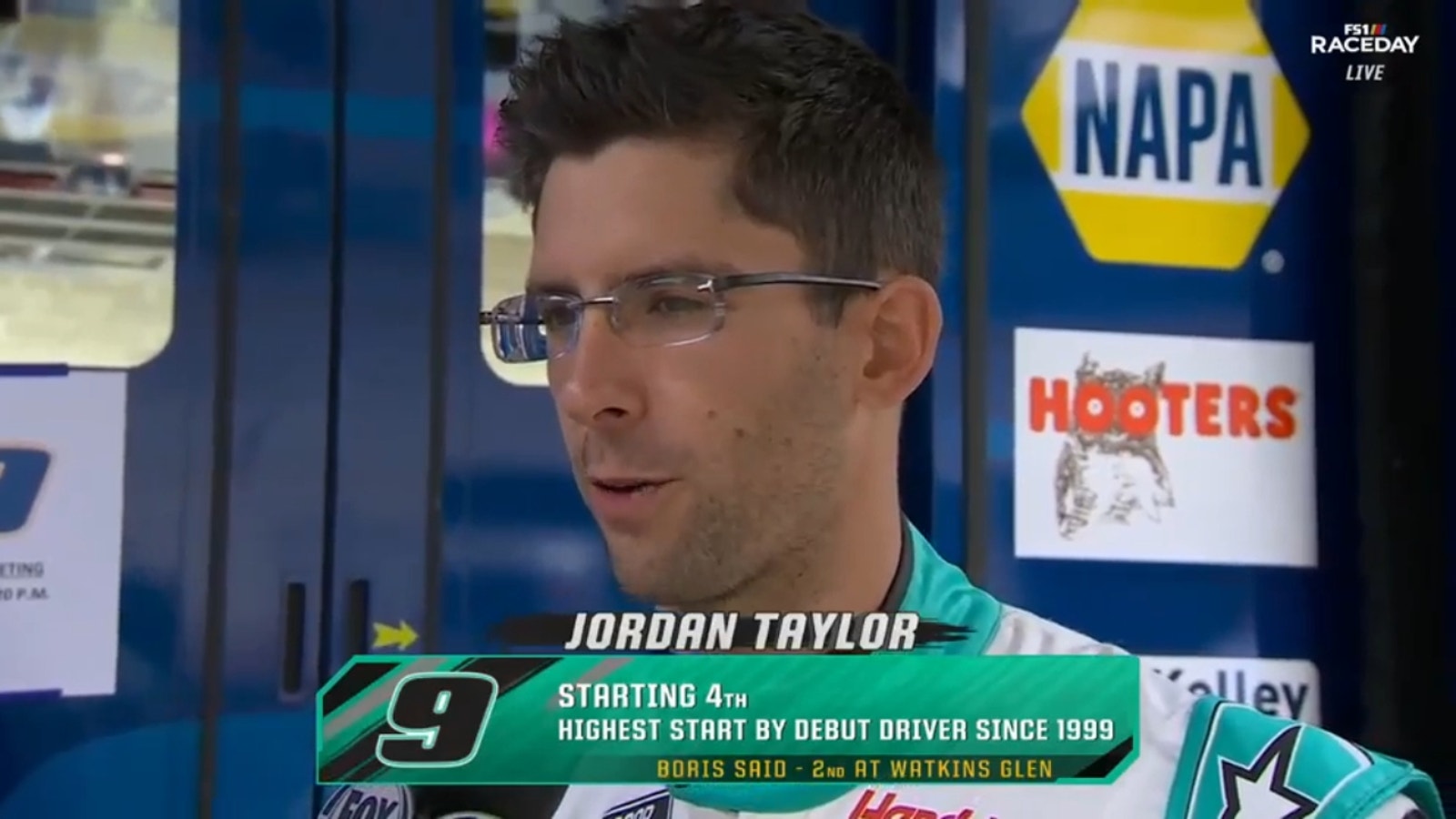 Jordan Taylor said driving a Cup Series car has been a big learning curve, but he has gotten a lot of advice and help from Chase Elliott.
"Every restart was kind of the same," Taylor said. "It was trying not to get smashed in the back or the side, and you almost had to be the aggressor to not get smashed in the back.
"I tried to be the aggressor and I guess I left one lane open and I'm not sure who went down the inside, but they were never going to make the corner. They used us as their brake and wiped out a bunch of guys."
The presence of all three drivers created some extra buzz around the event.
"There will be a small audience gained having the guys in the race and [people] watching," said Cup driver Kevin Harvick.
Former Cup champion Brad Keselowski said: "I can't think it hurts, but I don't know that there's some dramatic needle moved."
Button will drive the Hendrick Motorsports entry at the 24 Hours of Le Mans this summer, while Taylor is the driving coach for Button, Mike Rockenfeller and Jimmie Johnson in what is a modified Next Gen car.
But just how different is that car? Button admitted he forgot how to even turn on the Cup car for the first practice. He just wasn't sure which switches he had to toggle.
Button had not driven a sequential gearbox since 1999. He also had to get adjusted to having spotters.
"I've never had spotters before," Button said. "I have got guys in my ear the whole way around telling me there is traffic behind me, there is traffic in front.
"It is quite soothing. I kind of like it."
"A massive opportunity"
Jenson Button said he loves trying new things and is thankful for his NASCAR Cup Series chance.
Raikkonen's last F1 win came in 2018 at COTA, so it was cool for him to return.
"I know the track so that helps, but as I said before it's a lot different track with a NASCAR car than an F1 car," Raikkonen said.
Raikkonen also had the experience of plenty of contact with cars during the race. Whether he races again as part of Trackhouse's "Project91" to bring internationally known drivers to select NASCAR events is still to be determined.
Team owner Justin Marks said he hopes to have a driver lineup announced soon.
"We're going to definitely race this car multiple times this year," Marks said. "We're not ready to make any of those announcements yet but people are taking notice.
"We've got some great sponsorships coming our way. It'll be an exciting program we'll be able to announce pretty soon."
Those drivers might want to get some advice from Button, Raikkonen and others who parachute in for a few races.
"I enjoyed the race, I'd say 60 percent of it — 40 percent of it kind of felt a little bit silly the amount we were hitting each other," Button said. "In Turn 1, people would have an inch overlap and I would turn in and get whacked.
"Luckily it didn't spin me around. And then on the exit, I gave them a big whack back."
Button said the first 10 laps were an education.
"They just destroyed me, left me standing," Button said. "Every time I was in a corner, I had someone overtaking me. I was like, 'This just feels wrong. I am driving in a race where nothing feels natural.'"
Taylor had watched plenty of Cup races and should have realized just how aggressive he would need to be and the nature of the racing, but he didn't realize it until he experienced it.
"Guys don't really plan on making clean moves," Taylor said. "I kind of expected it to be a little more respectable. … I'm still super happy to get my Cup race debut done."
"I'd rather give him too much information"
Chase Elliott joined the FOX Sports broadcast and shared that he had been helping Jordan Taylor prepare for his first Cup Series race.
Some of these drivers' fans might have hoped that these accomplished racers could win a race. Decades ago, drivers could come from other forms of motorsports and nearly be immediately successful.
"That's not going to happen," Keselowski said. "It takes a lot of reps and it takes a lot of pieces falling together that it's just impossible for someone to come in and being able to do it."
The Cup drivers are now too good on road courses as they now race on them six times a year rather than two or three times a year.
Button and Taylor talked at times during the weekend as they went through their debuts.
"There's a lot of laughing, in a good way," Button said. "Very positive and driving the car makes us smile.
"Scary at moments. But it also makes us smile. That's what it's all about."
Thinking Out Loud
After one road-course race with a choose rule and no stage breaks, the changes seemed to have a positive impact.
Choosing lanes on restarts created more intrigue late in the Cup race. And the strategy played out naturally, creating intrigue with comers and goers.
Obviously, one race isn't exactly a sample size to definitively answer whether these were good changes, but it certainly was a good first look.
In The News
–NASCAR has set appeal dates for penalties issued at Phoenix a couple of weeks ago. The Hendrick Motorsports appeal for modifying louvers will be Wednesday. The Kaulig Racing appeal for a modified louver will be April 5. The Denny Hamlin appeal for being penalized for wrecking Ross Chastain will be April 6.
–NASCAR opted to return to the 2022 distance for its restart zone after a five-race experiment of expanding it by 50 percent. Drivers indicated to NASCAR that it didn't give the leader more of an advantage as they had hoped. The restart zone is calculated by taking the pace-car speed (in mph) and multiplying that number by four to get the number of feet for the restart zone for a track.
Social Spotlight
Stat of the Day
Tyler Reddick's four wins in the past 25 races are the most of all drivers.
They Said It
"I knew [Kyle Busch] wasn't going to do anything too crazy. There were other cars lined up behind me during the day that I was concerned about a dive bomb or a bump or something like that." —Tyler Reddick on racing Kyle Busch for the win at COTA
Reddick wins in Austin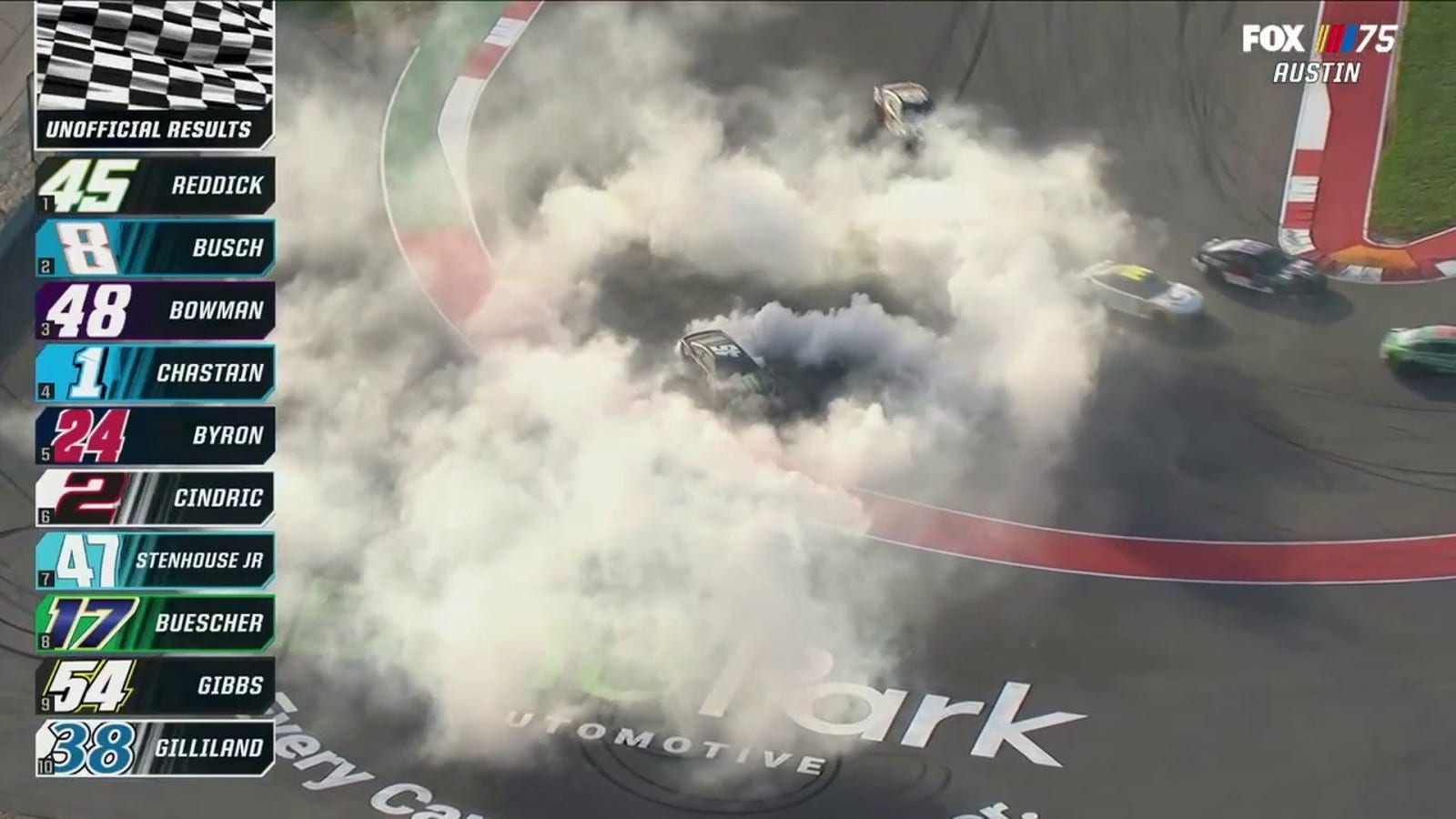 Tyler Reddick took the checkered flag Sunday in the Echopark Automotive Grand Prix.
Bob Pockrass covers NASCAR for FOX Sports. He has spent decades covering motorsports, including the past 30 Daytona 500s, with stints at ESPN, Sporting News, NASCAR Scene magazine and The (Daytona Beach) News-Journal. Follow him on Twitter @bobpockrass, and sign up for the FOX Sports NASCAR Newsletter with Bob Pockrass.
Top NASCAR stories from FOX Sports:
FOLLOW
Follow your favorites to personalize your FOX Sports experience
---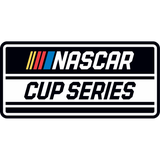 Get more from NASCAR Cup Series Follow your favorites to get information about games, news and more
---