Win Clint Bowyer's $10K playing FOX Bet Super 6 Clash at the Coliseum contest
---
By Erica Renee Davis
Special to FOX Sports
Get on your marks and get ready to start your engines, folks, because NASCAR is back in Los Angeles for the Clash at the Coliseum.
So if you're ready to watch your favorite drivers dominate the track for the next few months, you're in the right place because FOX Sports is following all the thrilling action as the season unfolds.
And a thrilling season it will be.
"This will be an exciting year because everyone and every team will be better this year than they were last," former NASCAR champion and FOX Sports NASCAR analyst Clint Bowyer noted.
"If you want to keep up, you have to improve. And I'm looking forward to seeing how everybody has improved from last year."
While Bowyer's keeping tabs on which drivers got better, he's also giving you all a chance to grab some of his cash — $10,000 to be exact.
Can't have fun if your friends don't have some, right? Well, here's your chance to get yours playing the FOX Bet Super 6 Clash at the Coliseum NASCAR Challenge.
FOX Bet Super 6 is a free-to-play contest where you can pick six different outcomes in the Clash at the Coliseum Challenge for a chance to win $10,000. Just download the FOX Bet Super 6 app on your phone or mobile device, make your picks and submit your selections before the race gets underway this Sunday.
If you properly predict all six outcomes, Bowyer's money could be all yours.
And remember — FOX Bet Super 6 is free to play, it's easy, it's fun and people really do win!
But before you rev your engine, let's get you prepped before the big race. We sat down with Clint to get his predictions for the Clash. Check out his picks below before you make yours!
Where will the pole sitter be running at the break?
1-2, 3-5, 6-9, 10-14, 15-18, 19+
"So you know if he's sitting on the pole, he has a fast car. Now, this is what you don't know. Does he have a fast car for a lot of laps? Was the car set up to run that quick lap or was it set up to be good over several laps? Air pressure, for example, and other factors come into play.
"I'm going to land on that 3-5 spot."
Prediction:
3-5
Which of the Champions will have the best running position at the break?
Chase Elliott, Kyle Busch, Martin Truex Jr., Joey Logano, Brad Keselowski, Kevin Harvick
"Easy. Joey."
Prediction:
Joey Logano
Which of these drivers will finish in the best position?
Kyle Larson, Daniel Suarez, Bubba Wallace, Denny Hamlin, Ryan Blaney, Alex Bowman
"Here's the thing. I just saw Young Money Kyle Larson, walking the track. And I said, 'you know what, 'he's poised for a win.' When I saw him down on the track checking everything out, he looked like he was ready to go."
Prediction:
Kyle Larson
Which manufacturer — Chevrolet or Ford — will have more cars in the top 15, and how many?
1-2, 3, 4, 5, 6, 7, 8, 9, 10-12, 13+
"When I got out of the seat, I was in a Ford, and I secretly pull for the Ford boys. So I'm gonna tell you it's the Ford boys. Heeeeey!"
Prediction:
Ford, 4
Which manufacturer — Chevrolet or Ford — will have the most cars under a 14.5-second lap average, and how many?
1-2, 3-4, 5-6, 7-8, 9-10, 11-12, 13-15, 16-18, 19-20, 21+
"We're gonna go Chevy here."
Prediction:
Chevrolet, 3-4
Which driver will have the better finish and by how many positions?
"This is a challenge. Let's look back at last season. We started the season off with the first-ever Clash here at the Coliseum. Ross misses this race, and Joey makes the race and then wins the championship at the end of the year. But Ross Chastain rebounds after missing the Clash at the Coliseum and went on to be a dominant force all season long. So it's tough. But I'm going Ross."
Prediction:
Ross Chastain, 3
It's your turn to get in the race and win some money!
After you download the app and submit your selections for the Clash at the Coliseum Challenge. Be sure to share your picks with us by tagging @FOXSuper6 and @EricaReneeD and using the #EricaSuper6 hashtag across all social media platforms.
Clint's $10K could be all yours. Good luck!
Download the FOX Super 6 app for your chance to win thousands of dollars on the biggest sporting events each and every week! Just make your picks and you could win the grand prize. Download and play today!
---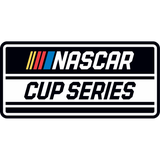 Get more from NASCAR Cup Series Follow your favorites to get information about games, news and more
---
---